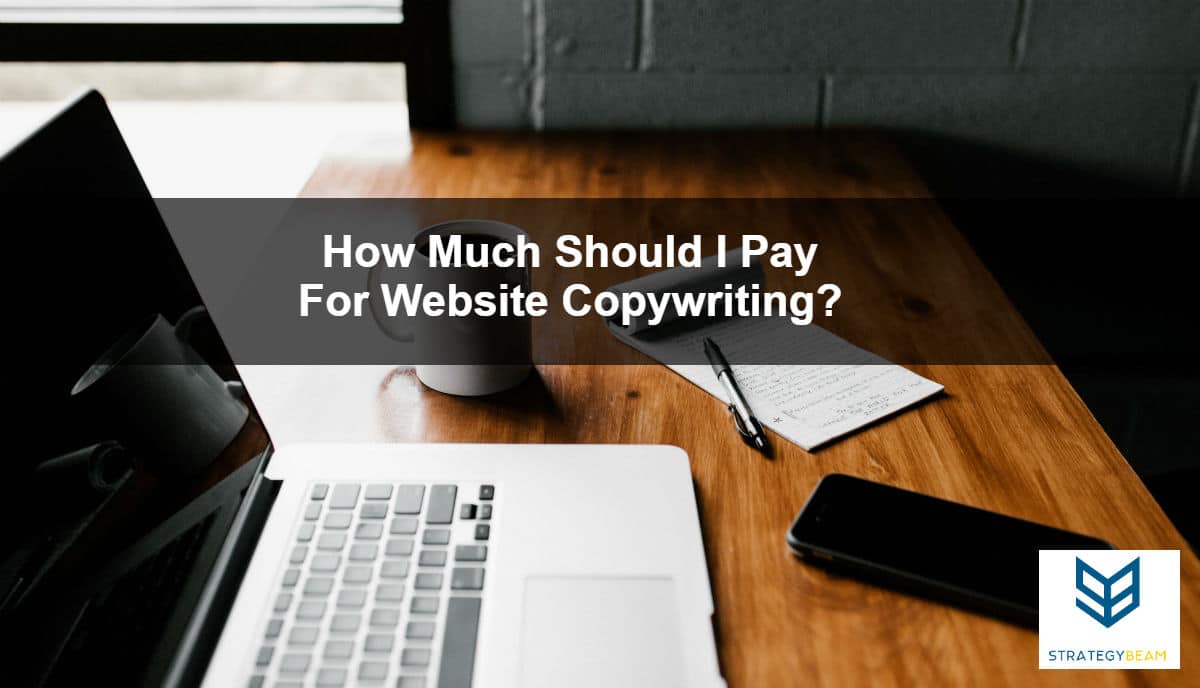 How Much Should I Pay For Website Copywriting?
When building a new website or refreshing an old one to attract new traffic, the content that readers engage with should position your site as a relevant and trustworthy source of information.
Not only do you need to find a copywriter who knows the basics of marketing for people, but you also need a freelancer copywriter who knows how to do more advanced SEO tasks like keyword research and on-page optimizations.
What Pricing Should I Expect For Content Marketing & SEO Copywriting?
As the Internet continues to mature, you need content for your web pages that get found, gets a direct-response from your audience and communicates with your readers as though you were speaking with them in-person. Here is a quick overview of typical pricing for different types of content and website content copywriting projects:
Content Type
Customer Journey Stage
Production Time
Avg. Outsource Cost
Blogging
– Awareness
– Consideration
– Decision
2 – 3 Hours
$275 – $400 for a 1,200-word optimized blog post.
Social Media Posts
– Awareness
– Consideration
8 – 10 Hours / Week
$50 – $80 / hour to create & manage social media accounts.
Infographics
– Awareness
– Consideration
2 – 10 Hours
$300 – $400 for a good length infographic.
Video Content
– Awareness
– Consideration
10 – 30 Hours
$1,200 – $4,000 for a 10 – 20 minute videos.
Ebooks
– Consideration
20 – 50 Hours
$500 – $1,500 for a 4,000 – 6,000 word professional ebook.
White Papers
– Decision
24 – 50 Hours
$5,000 – $7,000 for a 3,000 – 5,000 word white paper.
Paid Search
– Decision
10 Hours / Week
$70 – $130 / hour to manage Google Ads & Facebook Ads account.
Case Studies / Testimonials
– Decision
10 – 15 Hours
$1,000 – $1,500 for a 800 – 1,200 word case study.
None of these marketing campaigns are easy to accomplish, and the rates for web copywriting projects will depend on their experience and the quality of web content that your company needs. An experienced copywriter will know how to research, write, and optimize each type of content writing based on their skill set and your business needs.
There are plenty of places to hire a freelance writer, but quality and prices vary so much it can get confusing.
Let's look at why your business needs great content and how much you should expect to pay to be confident when hiring a freelancer today!
Find out what you need for marketing success
Dive into website performance, find gaps in your content, and uncover what your competitors are doing with our free 45-minute content strategy review!
Let's Go!
What Is Website Copywriting?
SEO, or Search Engine Optimization, perform website copywriting by building content with search intent, keyword matching, and target audience in mind.
It is the process of getting your website to rank higher in search engines and thus brings organic traffic to your site, which converts better than paid traffic as users prefer to visit organic results versus paid.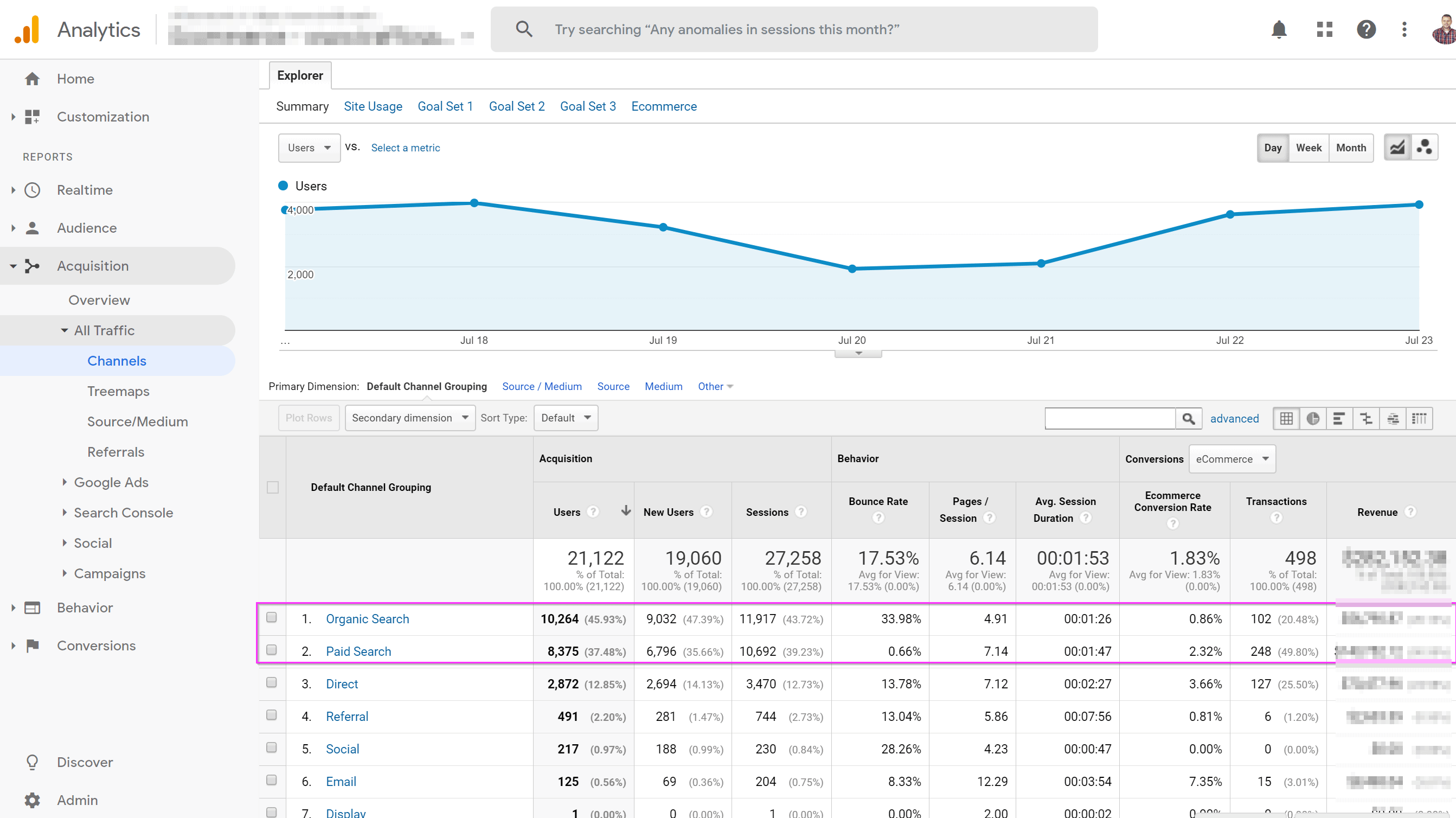 While the results are not seen instantaneously (you'll probably have to wait a few weeks before the impact is visible), organic search engine traffic is the only time people actively search for precisely what you sell.
When it comes to growing your business online, there's nothing more powerful than organic traffic from search engines, so investing in a website copywriter that knows what their doing is all the more critical. Let's take a closer look at why professional copywriting is needed for your website and online marketing efforts!
Why Is Professional Website Copywriting Important?
While having an optimized web copy gets you pretty far, it is essential to have top-of-funnel informational content as well, like a regularly updated blog. Google will crawl these pages to see if any keywords match the search results, which will help you increase your rank.
A freelance copywriter can provide different types of well-written content like white papers, Pay-Per-Click ads, and blog posts on a per-word project fee to meet your company's needs. If your business is looking to drive more qualified leads to your site, then you should only work with professional web copywriters to avoid extra fees or low-quality content.
Blog posts are great for grabbing potential customers that are searching for informational terms related to your product, service, or industry.
This is a great way to establish thought leadership, show what's unique about your company, and even convert customers! By hiring a professional website copywriter, you ensure that each page is optimized for what these top of funnel searchers are looking for.
What Are Different Types Of Website Copywriting?
When choosing a freelance writer, you should look for someone with the experience you need in a price range that you can afford. Different types of copywriting projects will demand higher hourly rates or per-project costs.
Let's take a look at the main copywriting projects that you may look for and an estimated price for each copywriting services.
SEO Copywriting
SEO copywriting takes into account the keywords that people are searching for on Google. This is executed by optimizing keywords related to your business that have a high traffic volume.
They also provide keyword gap analysis, which finds the "gaps" on your website that are driving traffic to your competition but not to yours, because you don't have the pages on your website to rank for that traffic.
All of this is taken into consideration when developing topics for new content so that Google can rank your page.
Landing Page Copywriting Rates
A landing page, which can be a home page, product page, a local page, or any other sales-based content. Copywriting services that offer landing page writing are excellent for e-commerce stores, along with almost any other type of business since you can integrate optimized landing pages for Google AdWords campaigns.
This means that landing pages carry a lot of value for your business, and you should work with a freelance copywriter who has experience writing content that gets results. The average fee range for professional landing pages will cost between $300-800/page.
Blog Copywriting Rates
Blogging is the backbone of your online presence, and you can use blog posts to rank for specific keywords, build better internal links on your site, and even drive more qualified traffic to your website for more sales.
Since blog posts carry so much weight for your online marketing strategy, you should expect to pay anywhere from $275-350/blog post.
Not sure what kind of content you need? We got you.
Finding a writer is one thing, but knowing what content you need is a whole different ball game. Let us review your online presence to show you what to do and how to do it.
Let's Go!
5 Factors To Consider For Website Copywriting In 2021
When considering website copywriting rates and who to hire, keep in mind that the price will fluctuate due to the copywriter's level of experience, the scope of work you are asking for, and how quickly you need it completed. Consider the following factors when hiring an SEO website copywriter:
1. Experience
Don't be fooled by SEO copywriters that offer the cheapest rates on the market. Cut back on price, and you will likely receive poor quality content that doesn't improve the traffic to your site or your rank on search. Seek out writers with more than five years of experience to get higher quality content that gets the job done.
2. Background
It is beneficial to partner with a copywriter that has a background in your industry. The content on your website should position you as a trustworthy thought leader, and only a copywriter knowledgeable in your industry is capable of creating content that effectively resonates with your target audience. Note that companies in technical sectors often have higher copywriting services prices than those in non-technical ones.
Not sure what kind of content you need? We got you.
Finding a writer is one thing, but knowing what content you need is a whole different ball game. Let us review your online presence to show you what to do and how to do it.
Let's Go!
3. Freelancer vs. Agency
Agencies often charge higher website copywriter rates than freelancers, but they are well worth it. They meet deadlines, have secure communication, finish projects in a short period, and their work rarely has any errors. The same guarantees can not be said for freelancers even though they are more affordable. You get what you pay for!
4. Word Count
Word count often tips the scale for the price of a page. For instance, a 1,000-word blog post will cost more than a 500-word landing page because the research required for longer-form content drives up the hours spent on a piece.
You can try to keep the fee down by providing the copywriter with as much relevant information as possible. While your website needs to have comprehensive content to drive traffic from search engines, higher word count does not imply better content. Search intent should be the most significant factor in delivering compelling content.
5. Deadline
A rushed due date will likely come with a higher price tag. If you can't avoid this tight deadline, try writing a draft in-house and having an SEO copywriter optimize it for you to save money. Keep in mind that freelancers are booked 2-3 months prior.
Today's Website Copywriting Rates is Worth the Cost
Whatever budget you are working with for your web development, it is imperative to invest in an SEO copywriter to help your website rank higher on Google search. The top of funnel traffic that your site will get is undoubtedly worth today's website copywriting rates. As always, work smarter, not harder, to reach your target audience.
You can use the above information to make sure that you are paying the right amount and working with the right copywriters for your online needs today!
Stop Looking. Here's Your Next Copywriter
Stop missing sales because of your boring website content. Our copywriters have the experience you need!
Website Copywriting Rates FAQs