Meet The Team
Meet Orlando's Digital Marketing Experts

Like you, our purpose is to grow your business. The professionalism and expertise of Ayasha and Chris Giarratana provide unmatched results for your Internet marketing needs, no matter the size of your business or industry that you serve.
You will benefit from our 25+ years of marketing experience where we have had the opportunity to work with business owners just like you to increase sales and boost online conversions. No more guessing when it comes to the online marketing strategy for your business. Only proven results that will help you reach your goals and make more money.
We will work together to craft professional content with our Freelance Writing Services, effective PPC Marketing Management, Social Media Marketing, and SEO Marketing to help you reach your goals.
You will not only enjoy the professionalism of experienced thought-leaders but also the flexibility and personal attention that your business deserves. We are a husband and wife team (like awesome superheroes) and each of us brings our own superhero strengths to help you reach your goals.
We have worked with both small and large business from a variety of industries, so you can rest assured that we have the knowledge and experience to ensure that you reach your business goals.
---
As Seen On: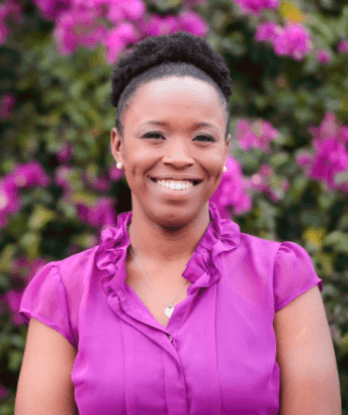 Ayasha Giarratana
Digital Strategy / Social Media / Pay Per Click
Ayasha's thought leadership has established her as the go-to expert for PPC Marketing and Social Media Marketing professional in Florida and throughout the Eastern United States. She has managed tens of millions of dollars for major industry leaders, so you know that she is not only trustworthy but also able to deliver on your goals.
Throughout her seven years of marketing experience, Ayasha has seen trends come and go, but she has built her success of understanding your customer and their needs. This means that your business will receive professional insight and personalized service for every aspect that you need, and you can focus on your business as Ayasha applies her focus to help your business grow online.
Chris Giarratana
SEO Strategy / Copywriting / Link Building
Chris started his career when he created a nonprofit organization in college. With a zero dollar budget, he had to teach himself everything about marketing, business, and sales to ensure his goals were met and his purpose continued. From there, his interest grew and he worked on everything from blog writing for national brands to SEO Marketing and Pay Per Click Management.
Chris applies his knowledge and passion for marketing to help large, national brands strengthen their Internet Marketing strategy to boost their brand and drive revenue. However, his commitment to his community and local business owners directs him to mentor six startups each year at StarterStudio to ensure the future business leaders are established and have the best opportunities to grow their business initiatives.
Invest in your business with great Internet Marketing! 
Learning, Speaking, and Teaching
If you are reading this, then you probably like to learn as much as you can. We are the same way, and we are serial self-teachers. We enjoy discovering new ideas and finding ways to apply those ideas to our clients.
The only cost of loving to learn is to teach. This is why we co-host a Meetup for local Orlando small business owners and give back to our community by volunteering and teaching other entrepreneurs about our experiences and insight.
If you don't show other people what you learn then, you are wasting that knowledge. This is why we produce regular content on our blog about topics ranging from business development and content strategy to specific channels like social media, email marketing, SEO copywriting, and website content writing. We also contribute to industry-leading publications like Search Engine Journal, SEMrush, Convert.com, and Autopilot.
An Unstoppable Team Working For Your Business
While Ayasha and Chris have different backgrounds in business, each brings their unique experiences and knowledge to ensure that your business makes more money. We know the stress and uncertainty that comes with owning a business (we are small business owners too), but we also know how to build business revenue.
We do this through professional Freelance copywriting, social media marketing, PPC management, and SEO marketing services. This means that no matter where you are in your business development or your needs, we have you covered. Our commitment to your success is only matched by our knowledge and purpose to help you and your family reach your goals.
It's a family thing. It's a business thing. It's a family business thing. This is the professionalism and transparency we will offer you today!