How To Get The Right Customers For Your HVAC Business
You have a lot to think about when it comes to growing your HVAC company. Working with customers, managing your crews, and staying updated on certifications.
You don't have time to learn about search engines, build HVAC ads, create content, or manage your HVAC SEO needs…
You are under a lot of pressure to keep your HVAC business growing. The HVAC industry is growing, but are you worried that your competitors are pulling ahead of you?
What if you could leave all your HVAC marketing needs to a trusted team who will act as an extension of your company?
If you want all the benefits of an in-house marketing team without the extra costs, then you should talk to us about becoming your HVAC marketing partners today!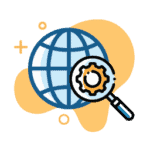 Increase Leads & Booked Jobs
Are people finding you or your competitors? Our holistic HVAC advertising solutions help keep you booked and leads rolling in!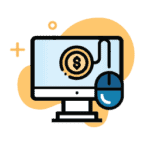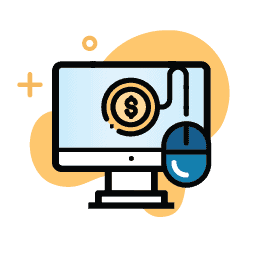 Find & Engage New Customers
Our HVAC internet marketing solutions get the right customers to visit, call, and email you for their heating and cooling needs.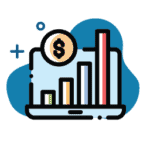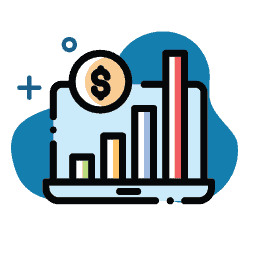 Keep Your Techs Busy
Our proven HVAC local SEO strategies will generate leads and help your team close more sales.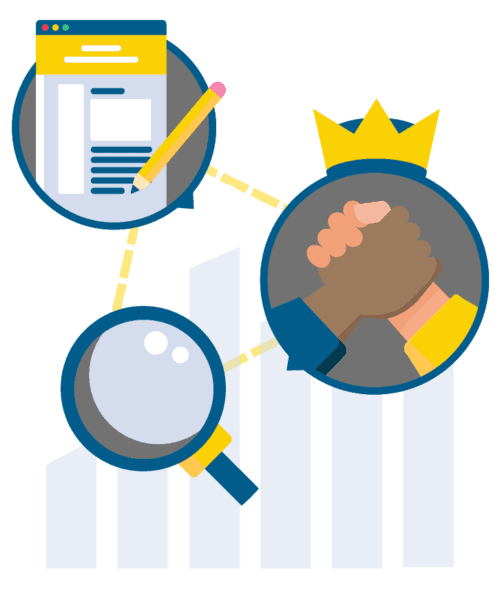 Our Targeted HVAC Digital Marketing Services
HVAC SEO Services
You need your business to rank on Google, and the only way to do that is with a proven HVAC SEO process. Our team will help you rank your product and service pages based on the needs of your customers and what they search for.
Our team approach HVAC SEO with a holistic strategy that is based on the needs of your customers, your products and services, and your desired results. You will enjoy increased visibility for valuable search terms, and our aggressive HVAC SEO services will allow you to streamline the process to close more qualified leads quickly and easily!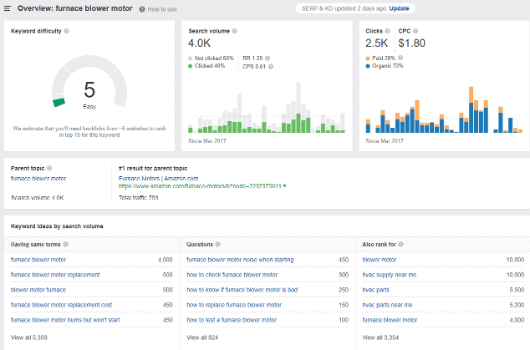 Targeted HVAC Ads
Showing up at the top of Google is a great way to generate more qualified HVAC leads for your business. Savvy HVAC companies know that getting more leads and booking more jobs is the only way to make HVAC advertising work.
PPC marketing is a great way to generate more business if you are looking to maximize more HVAC leads at the lowest possible price. HVAC contractors can grow their HVAC market with the most success by using HVAC ads along with a winning HVAC SEO strategy.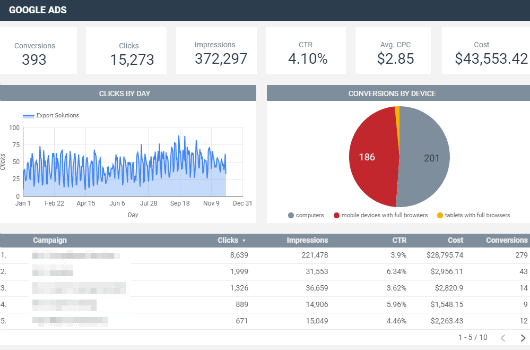 Local HVAC SEO & Maps
Getting your business found on Google Maps and local search engines is the most powerful way to grow your HVAC market. Over 86% of your customers use Google Maps to look for a local service company. Potential customers are looking for your HVAC business, and you need to make sure that you get found on Google's first page of local business listings.
Our team will build all the ingredients to help search engines evaluate your business website. We will build citations, improve listings in local directories, build local links, and create local content.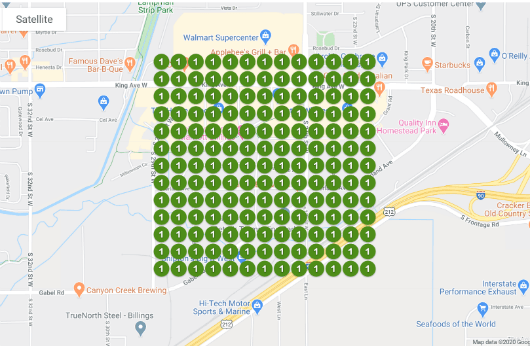 Best HVAC Websites
Your HVAC business needs a great looking website that builds trust and encourages action from your customers. A solid website is the backbone of your HVAC marketing strategy, and it is where you can build a relationship with potential clients.
Our team will do all the heavy lifting to ensure your HVAC website looks great and gets found by customers in search engines. Whether you are looking to set up a new website or you just need a refresh, our team is ready to help you with your HVAC website needs today!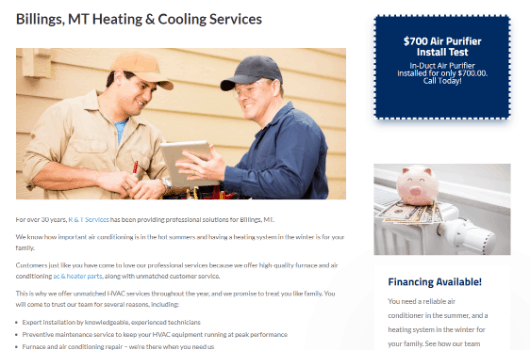 Proven HVAC Marketing Services
Homeowners and business owners are looking to fulfill their HVAC needs throughout the year. Whether a furnace stops running during a frigid winter, or a business AC unit dies during the summer, prospective clients are looking for your HVAC services.
Getting your HVAC company found online can be difficult if you don't know what you are doing. You risk burning through a lot of cash, especially if you are not familiar with SEO or PPC. Even if you have some experience with online marketing, you have lots of things on your to-do list and HVAC internet marketing is probably not one of them.
StrategyBeam has the experience and knowledge you need to develop a winning HVAC marketing strategy customized to meet your business needs.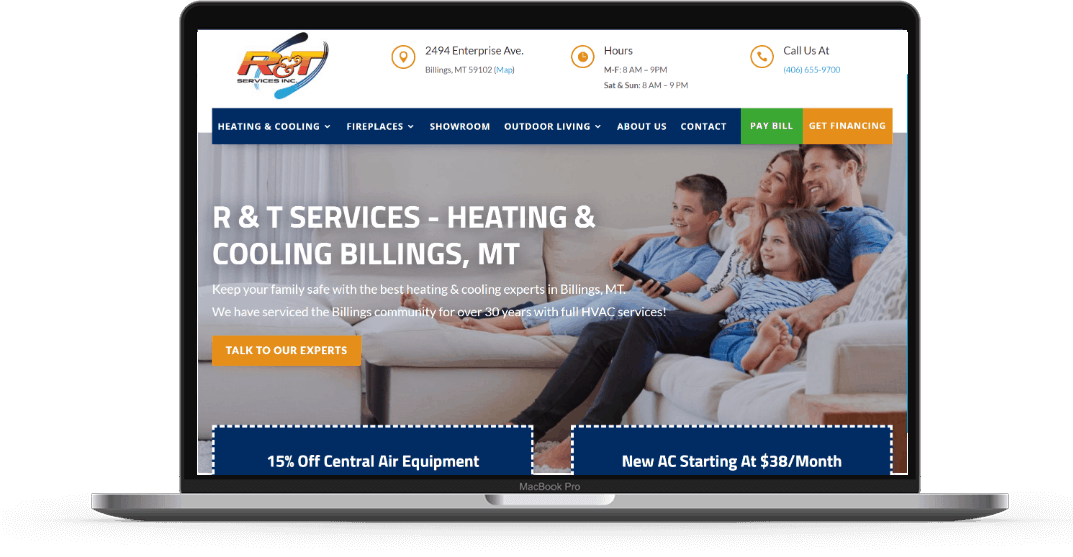 Take a look at our work with
R & T Services
Local SEO, PPC, Copywriting – HVAC Marketing
R & T Services is a trusted name in Billings, MT. Over the past 30 years, R & T Services has been providing HVAC services to help the Billings community with all of their heating and cooling needs. See how we helped drive 150% calls and 300% foot traffic with local SEO packages, copywriting, SEO, and PPC marketing strategies.
Local Phone Calls & Foot Traffic
Check Out Some Of These Great Articles