Local SEO Strategies For HVAC
You need to drive more calls and close more sales to keep your technicians busy throughout the year, but…
You don't know how to rank above your competitors or how to get your HVAC business to show up in Google Maps.
You need to figure something out and fast.
You need more foot traffic, generate more calls, and get more qualified leads for your technicians.
You don't have time to waste learning about HVAC local SEO, Google Maps, or local link building. You just need results- and this is where our local HVAC SEO consultants come in.
We work with you as an extension of your business. Let's talk to build a local SEO strategy to grow your HVAC market and drive more traffic, leads, calls, and foot traffic today!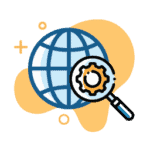 Drive More Qualified Local Leads
Fill your sales funnel with high-quality leads from homeowners who live in your area.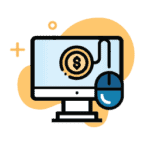 Appear At The Top Of Search Engines
Your local SEO strategy will get you listed at the top of search engines and in Google Map listings.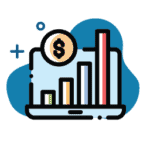 Keep Your Techs Busy
Our proven HVAC local SEO strategies will generate leads and help your team close more sales.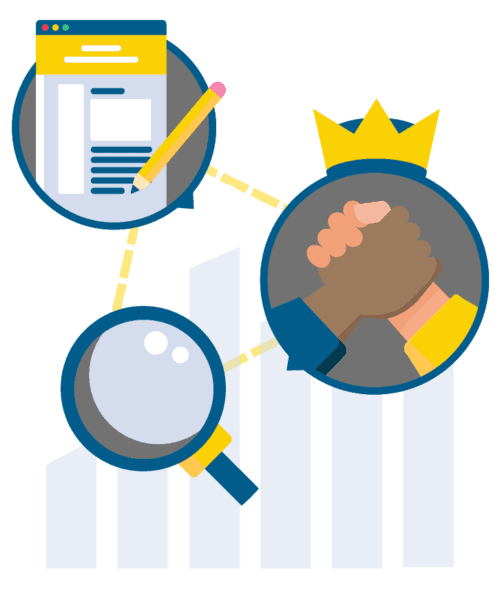 Our Effective Local HVAC SEO Solutions
Local SEO Planning & Audit
HVAC local marketing revolves around how well your HVAC company appears in local Google searches. Our team starts with a complete audit of your local presence, and then we will begin building the foundations for your local search success! We will start to grow your local HVAC rankings with some key first steps:
Discover how competitive your local HVAC market is. This information will guide us in the coming months as we expand your HVAC rankings.
Analyze local SEO HVAC keywords and search terms. We will provide you with insight about search volume, competition, and build the strategy your HVAC company needs.
Find the best steps to outrank your competitors to dominate the local market.
Our team will complete a 29-point local HVAC SEO audit to uncover problem areas that could prevent your business from ranking in Google's Local Map Pack.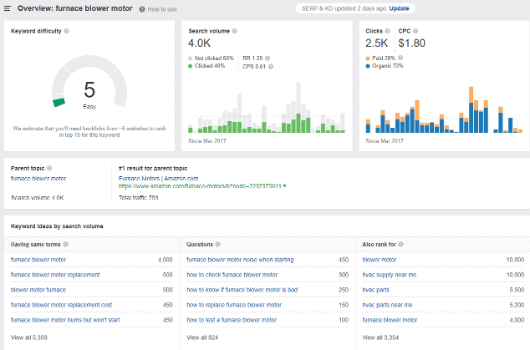 Build Hyper-Local SEO Citations
Local citations are how Google and other search engines verify your company's Name, Address, and Phone Number (NAP). Our team will build super-charged citations across the Internet. These citations will define your local HVAC SEO strategy with consistent information pointing back to your business.
Hyper-local SEO citations take a lot of time and effort to build. This is why our HVAC local SEO experts get your HVAC website found and ranking in Google Maps. Your business will expand your HVAC market by ranking above your competitors to drive more qualified HVAC leads!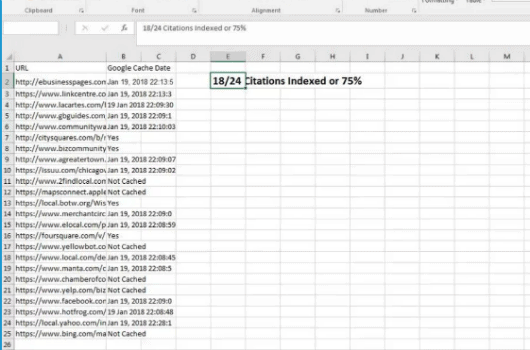 End-To-End Google My Business Management
Google My Business (GMB) is vital for your HVAC local marketing strategy. Your GMB listing contains essential information that Google Maps use to rank your business.
Our HVAC local SEO experts will build a strong foundation for your GMB listings. We will also maintain your GMB listing with regular GMB posts, upload relevant images, and showcase your reviews.
Your dedicated consultant will make Google's local SEO 3-pack work for you! We will sculpt local HVAC SEO strategies to drive higher HVAC rankings and generate more leads & calls for your business!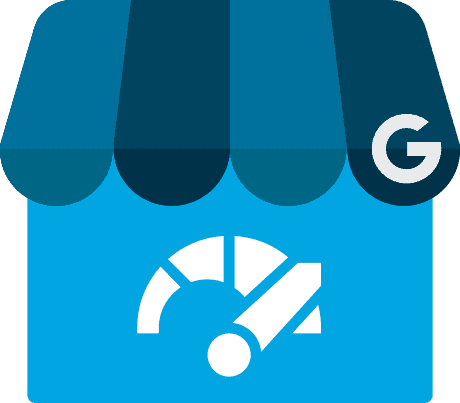 Secure HVAC Local SEO Links
Our team will reach out to local businesses in your area to land high-value and relevant links pointing back to your site. Your HVAC local SEO strategy will be powered with relevant links so Google will value your company above your competition.
We will craft local content that organizations in your area will link to. Then we optimize your content to increase the usefulness for your customers. Once your blog posts and landing pages are perfect, we will manually reach out to local businesses and organizations to power up your site with relevant local links.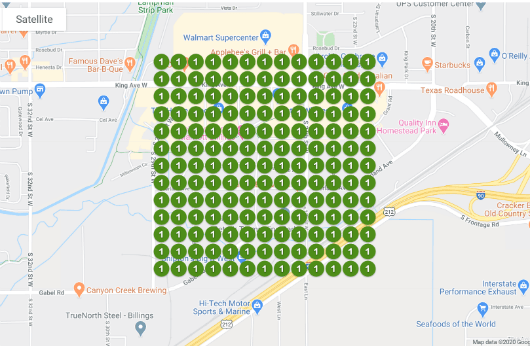 Transparent Local HVAC SEO Reporting
Your customers demand transparency whenever you head out to their home for their HVAC needs. We believe in the same thing for your HVAC local SEO strategy, and this is why our reporting shows your HVAC rankings in Google Maps, along with how many calls, direction requests, and searches each month.
Your dedicated HVAC local SEO consultant will provide you with detailed reports to show you where you stand in the local HVAC market. Our HVAC marketing experts take pride in providing you with accurate local SEO data about your HVAC rankings!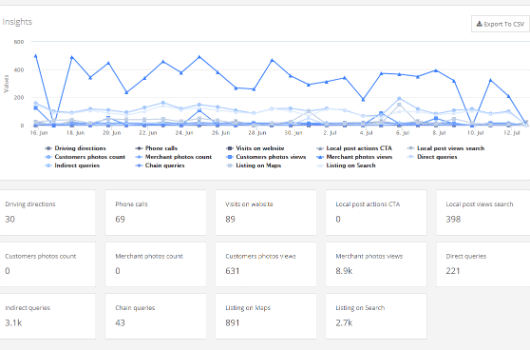 Proven HVAC Marketing Services
Homeowners and business owners are looking to fulfill their HVAC needs throughout the year. Whether a furnace stops running during a frigid winter, or a business AC unit dies during the summer, prospective clients are looking for your HVAC services.
Getting your HVAC company found online can be difficult if you don't know what you are doing. You risk burning through a lot of cash, especially if you are not familiar with SEO or PPC. Even if you have some experience with online marketing, you have lots of things on your to-do list and HVAC internet marketing is probably not one of them.
StrategyBeam has the experience and knowledge you need to develop a winning HVAC marketing strategy customized to meet your business needs.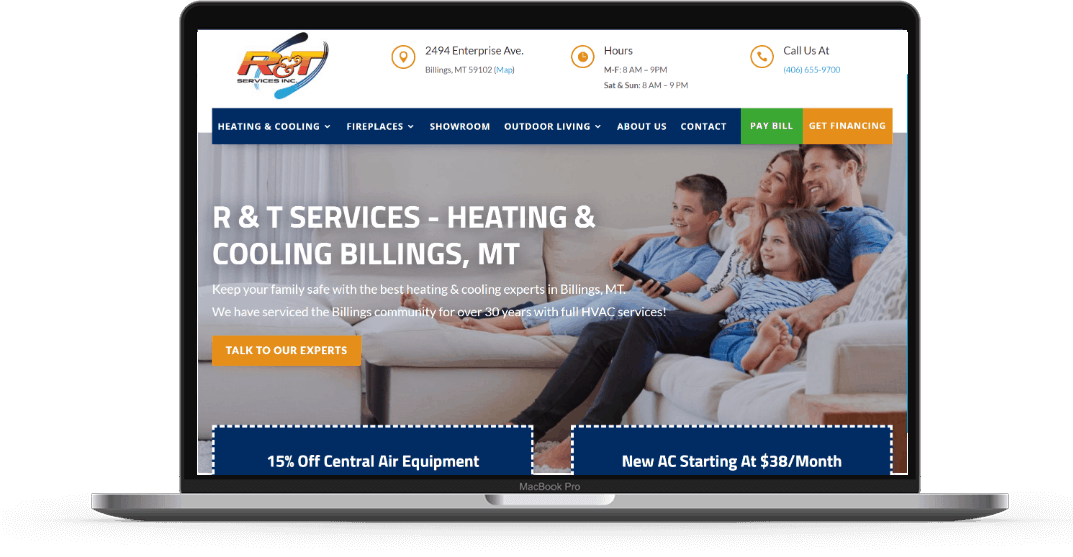 Take a look at our work with
R & T Services
Local SEO, PPC, Copywriting – HVAC Marketing
R & T Services is a trusted name in Billings, MT. Over the past 30 years, R & T Services has been providing HVAC services to help the Billings community with all of their heating and cooling needs. See how we helped drive 150% calls and 300% foot traffic with local SEO packages, copywriting, SEO, and PPC marketing strategies.
Local Phone Calls & Foot Traffic
Check Out Some Of These Great Articles