R & T Services
WEBSITE COPYWRITING | LOCAL SEO | PPC MARKETING
R & T Services is a trusted name in Billings, MT. Over the past 30 years, R & T Services has been providing HVAC services to help the Billings community with all of their heating and cooling needs.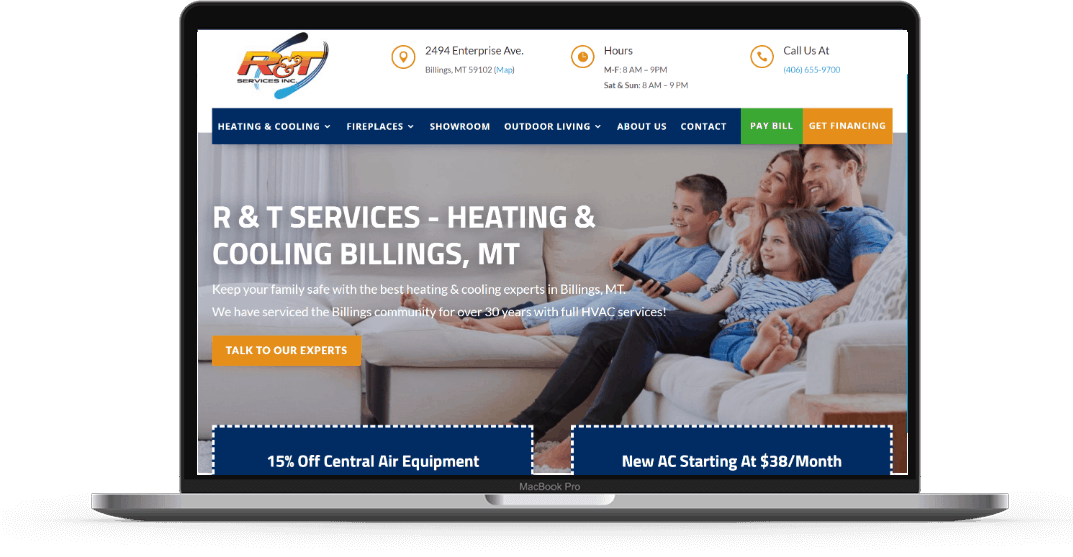 Challenges & Marketing Goals
R & T Services offers a range of HVAC services like heating and cooling, along with fireplace services. They have earned the reputations as the top Billings HVAC companies because of their amazing customer service, knowledgeable HVAC technicians and quality products.
While R & T Services beat their competition in products, service, and quality, they knew they had a branding problem when it came to their online presence. As R & T Services looked to expand their offering, their leadership team knew that they needed to improve their online presence to compete with the growing competition in the local market.
We worked with R & T Services to implement a holistic solution to drive more foot traffic and generate more calls. This was achieved by building a new website, creating localized content to reach their customers, local SEO to generate more calls, and a targeted PPC campaign to engage more customers looking for HVAC services.

Increased monthly phone calls by 85% for qualified leads.

Improved Search Visibility to increase sales

Increased conversions pave the way for a growing business.
Website Redesign & Content Copywriting
R & T Services had an outdated website that did not rank well and had a poor user experience. Our team worked with the R & T Services team to deliver a winning website redesign based on what their customers are looking for and their products/services. We also rewrote all the content on their site with a focus on SEO, while also balancing the need to drive sales website content.
+300% Online Visibility With Content Marketing
R & T Services serves the Billings, MT area. This means that they needed to generate more calls and drive more foot traffic to their store to reach their business goals. Unlike other industries, R & T Services needs to build rapport and trust with customers quickly to engage the bidding and sales process.
We chose to target specific keywords based on the services at R & T Services. We worked with the R & T Services team to go through our copywriting process to make sure our content spoke to their customers while ranking in search engines.
Our team conducted a full website audit to uncover quick wins for the client, and once completed we redesigned the R & T Services website. During the redesign process, we also rewrote all the content on their site to outrank their competitors for money keywords.
We continue to add more content to the site based on seasonality, trends, and product offers. We are also delivering monthly blog posts to address the needs of their Billings customers, and our content marketing efforts have resulted in the growth of their online presence by over 300% since we first started on the project.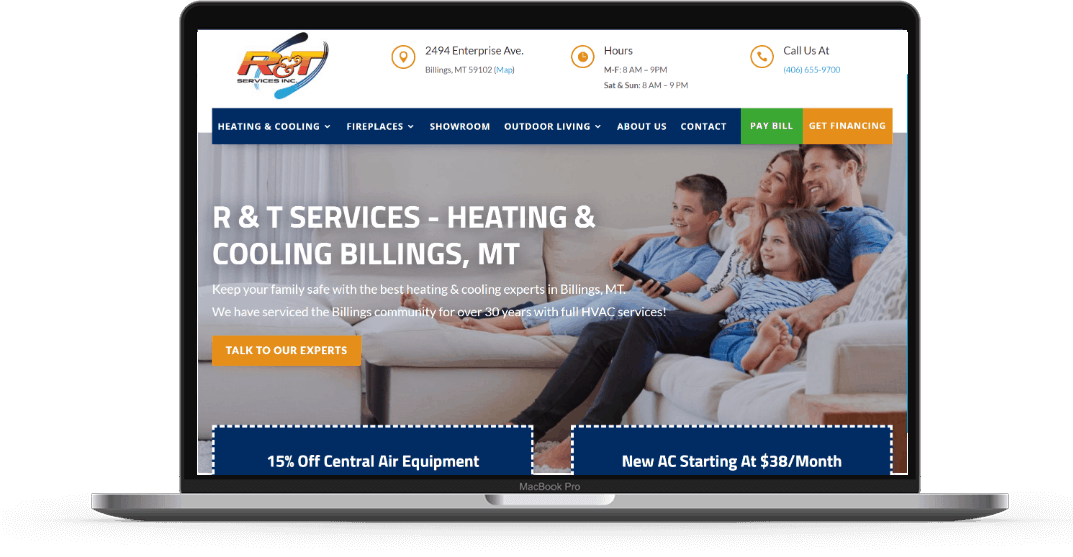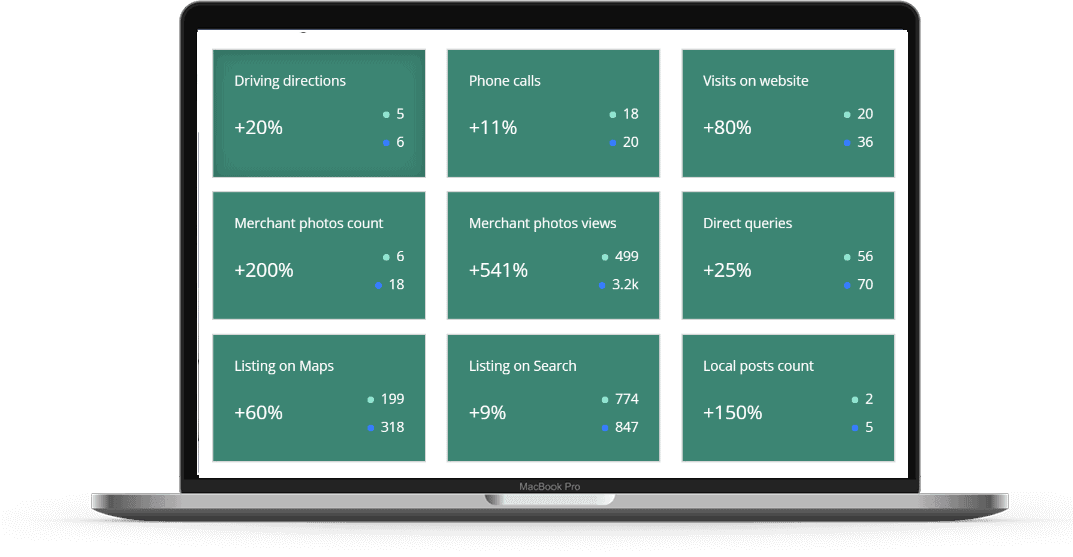 +125% Calls From Local Customers
As an HVAC company, R & T Services needs to engage their local customers to reach their business goals. This means that local SEO is a vital part of their overall HVAC marketing strategy, and our team built out a comprehensive local SEO strategy to drive qualified calls and more foot traffic to their store.
Since R & T Services has no local presence, we chose to take an aggressive approach to their local SEO strategy. This meant that we manually created citations, built relationships with local businesses, and optimized their Google My Business listing. All of these tasks were completed within 3 months, and we continue to build citations, local links, and write high-quality GMB posts to stay at the top of Google for valuable terms related to HVAC in the Billings, MT area.
It has been a lot of fun working with R & T Services, because their leaders are focused on growth and business success. We continue to build out their local SEO HVAC marketing strategy because they want to reach more local customers. Our efforts will continue to deliver qualified phone calls and more in-person visits to their store to increase sales long into the future!
Direct Sales With PPC Advertising
HVAC companies need to capture qualified clicks from customers who are ready to buy HVAC services right now. Google Ads and Google Local Service Ads are just some of the tactics that we implemented for R & T Services to engage customers who need HVAC services right now.
Our team set up hyper-local campaigns based on geotargeting, time-parting, and keywords that matter to local customers. We continually change out ad copy and rotate campaigns based on the products/services throughout the year to meet seasonal demand. This is just one way that we customize our approach to HVAC marketing for the needs of R & T Services.