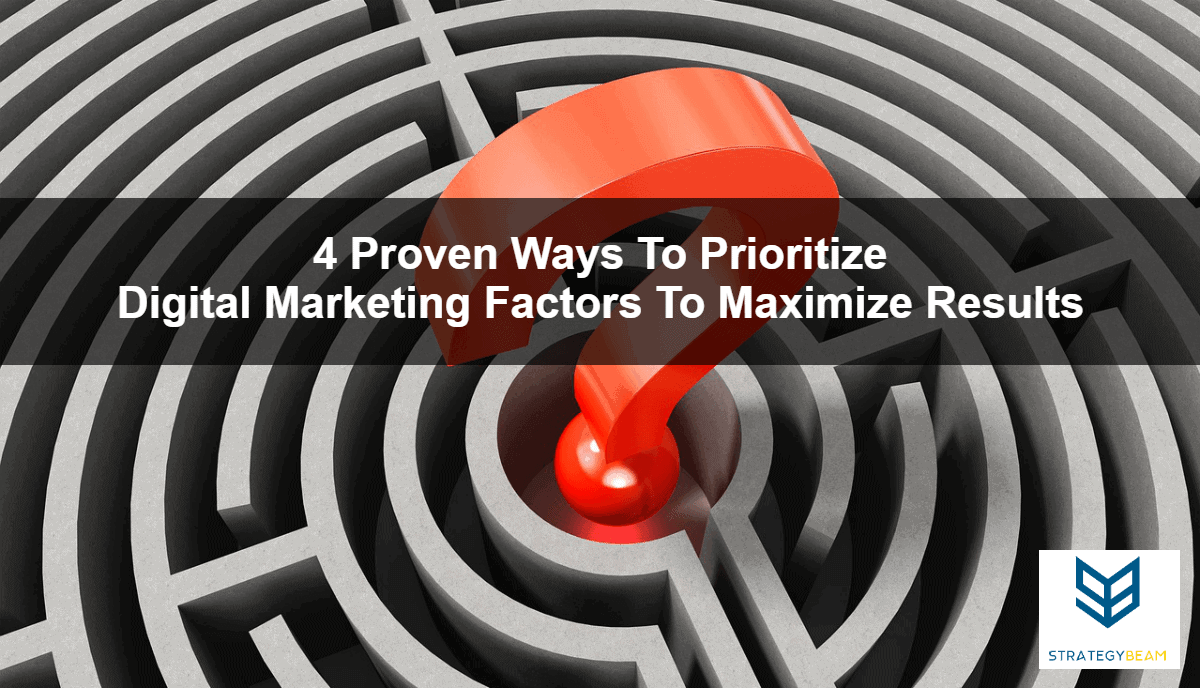 Organize Your Marketing Strategy
The ultimate goal of your Internet marketing strategy is to drive qualified traffic to your site. Whether this is through Organic SEO or paid advertising, you need to build a system that helps your customers trust your business.
The best way to ensure the best results for your time and resources is to prioritize the digital marketing factors that matter most to your business goals.
Once your customers know who you are and trust you in the market, your customers will want to do business with you. To do this, your company will need to do ongoing research to learn what issues your customers face each day.
This process will help you uncover the needs, questions, and what your customers want to achieve.
With a holistic understanding of your ideal consumer, your company can leverage online marketing strategies to grow your online presence and make more money.  As you develop content around the needs of your customers, your content will also be more valuable, and you will see a spike for sharing across different social media channels.
Why Is It Important To Prioritize Digital Marketing Factors?
Online marketing needs to align with your company's sales cycle. This means that content should be an asset to your company, because if your content is not making you money, then you are just wasting your time and money.
To do this, you should map out the typical Customer Journey that your ideal consumers take to buy your product or service. A typical Customer Journey could look like:
The customer identifies a need or question.

The customer begins searching for a solution to their need.

Customer assesses choices and compares different product/service offerings.

Customer reduces the number of options to one or two companies.

The customer makes a purchase and shares their experience with friends.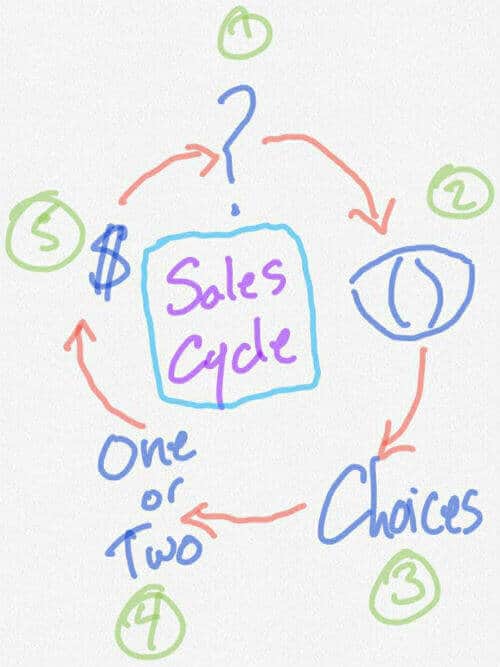 At every stage of the Customer Journey, your ideal customer looks for different information based on their needs or questions. You should remember that as map out the Customer Journey, you should include all information that they are looking for and identify the exact moment when that information is needed.
To make this easier, you should list expected activities and common questions at each stage of the Customer Journey. These stages should be developed as flexible as possible, and evergreen content can be a great way to fill in the Customer Journey. A professional freelance copywriter will know how to research your market, identify the needs of your customers, and drive your business goals. 
Here are the most critical factors that you should refer to make your marketing more influential. Let's take a look at the digital marketing factors you need to prioritize to increase your online marketing strategy and drive more sales!
Start Comparing YoY Marketing Performance
In today's digital marketing landscape, your business needs to take every opportunity to build value and increase sales. You can access and utilize massive amounts of information to learn how customers are interacting with your channels and other content types.
Since you have access to lots of information, you should prioritize the leading digital marketing factors to align your content strategy to meet the needs of your customers at each stage of their Customer Journey.
No matter your industry or your company's products/services, your strategy needs to outline how various aspects of your marketing operations work together. From launching a new advertising campaign to developing a new product, the better your prioritize your digital marketing factors, the better your company can drive qualified traffic to your website.
When you look at historical data, you will be able to develop new campaigns with a fresh mindset. The historical information allows you to look at past mistakes and discover ways to improve your marketing strategy. The most important part of SEO marketing is to always be testing and working to improve your online marketing efforts.
You can plan as long as you want, but SEO marketing is all about planning a strategy, developing content, optimizing for your audience, and then improving future actions to meet your business goals. 
If you understand how to interpret results and make decisions to guide your future marketing efforts, your company will be able to optimize your time and resources to make a more significant impact. Prioritizing the digital marketing factors that have the most impact on your business goals means that you can try different marketing tactics to reach a wider audience.
The only way to do this is the track the right data. If you are not tracking the right metrics in various channels, then you could fail to implement successful marketing strategies in the future. This will diminish the chances to earn favorable responses and boost sales for your business.
Set Up A Quarterly Content Calendar
One way to prioritize your digital marketing factors to maximize benefits is to create a quarterly content calendar. This tool will help your entire team to prioritize various digital marketing tactics. Not only will it make content creation more efficient, but your content calendar will also help save you time and money.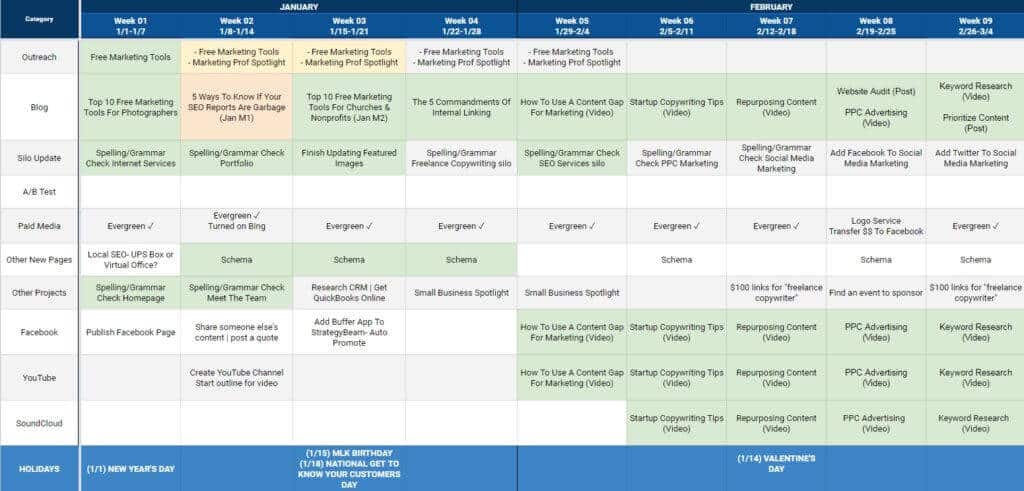 The main ways that a quarterly content calendar will help your business is to help you identify the best approach to content in many ways, including:
Plan content creation around specific events or dates.

Identify gaps in the market and plan content creation to maximize benefits.

Align the needs of your customers with the content your company creates.

Ensure that you have enough time to create and publish your content online.
In general, the further you plan out your content strategy means that you can prioritize various digital marketing factors to maximize the benefits that you can achieve. You can also set a continual flow of content and not have to worry about creating content at the last minute. This helps you focus on other areas of your business so you won't have to put all of your time into marketing.
Take a look at the upcoming quarter, and note specific dates or events that are relevant to your business and your customers. Start planning out content around those dates and events to establish your company as a leader in the area.
Identify your topics and audience.

Take stock of your content resources.

Schedule, publish, market, and track your content across all channels.
Optimize Content Around Seasonal SEO Factors
Another way to optimize content is to look at how to prioritize your digital marketing factors around seasonal SEO. As different months and holidays approach, your company should adjust your online strategy around the demands of customers from the date and holidays.
These opportunities can generate yearlong benefits by customizing campaigns based on seasonal events like weather, upcoming vacations, holidays, and other occasions that matter to your ideal customers.

As you prioritize digital marketing factors around seasonal SEO, you should make sure that all holiday communication has a natural sound to it. The holidays provoke many emotions, and if you take advantage of this and use unnatural messaging, then you could reduce the impact of your marketing efforts. However, if you provoke positive emotions, your business could see a drastic increase in sharing, engagement, and conversions in a short period.
Improve Your Business Local SEO
No matter what your company provides, local SEO is one of the best ways to drive qualified traffic to your site. You should prioritize digital marketing factors to make your local SEO strategy work for you and help your online presence grow.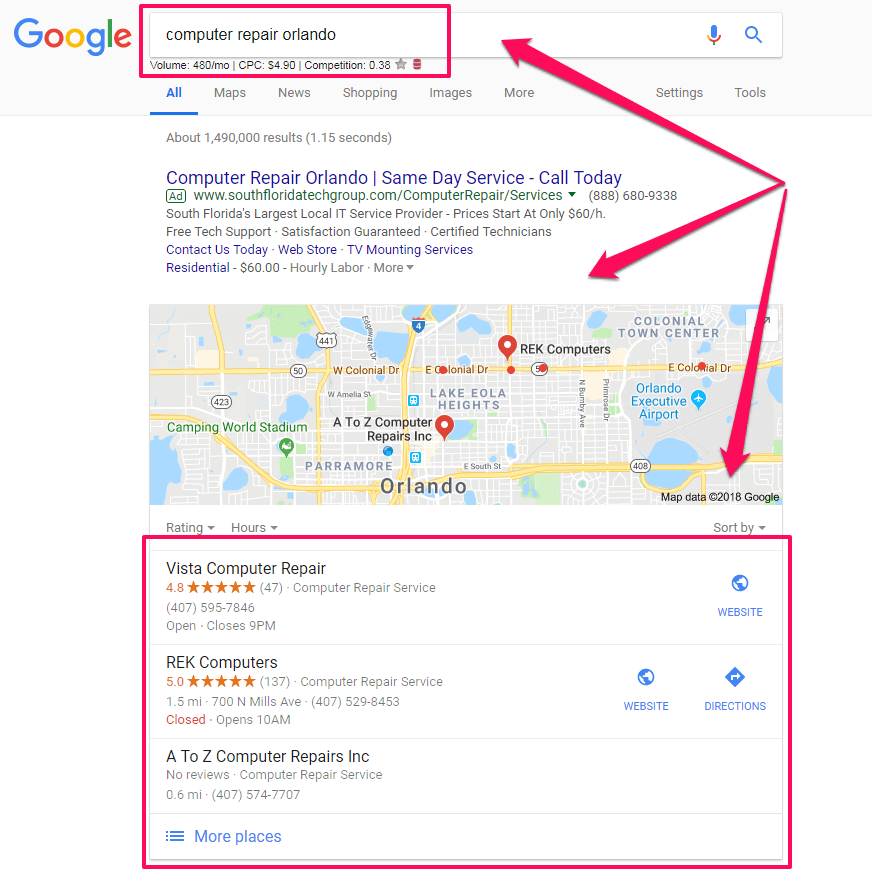 Local SEO uses many different strategies to get your site ranked on search engines such as Google, business directories such as:
Yelp

Superpages

Foursquare

Yellowbook

Google My Business listing

Bing Places for Business page

Localized articles on your website

Online testimonials
Countless customers use local search each day to learn about the best local companies in their area. You may help raise your odds of getting found by these potential customers, by working with a local SEO company, of which you will find an increasing amount of.
Local SEO services offer you an incredibly targeted online marketing strategy, (it is nothing like dropping off advertisements on front-porch steps or paying for the ad in a local newspaper that may or may not is seen by a possible customer that is interested in your products or services).
Prioritize The Right Digital Marketing Factors Today!
If your business wants to maximize the benefits of online marketing, then you need to prioritize the right digital marketing factors. This starts with looking at YoY data to direct your marketing efforts, look at seasonal SEO, and then also improve your Local SEO strategies.
By taking an intentional and deliberate approach to online marketing, your company can prioritize the digital marketing factors that matter. This will help you drive qualified leads to your site and boost sales!