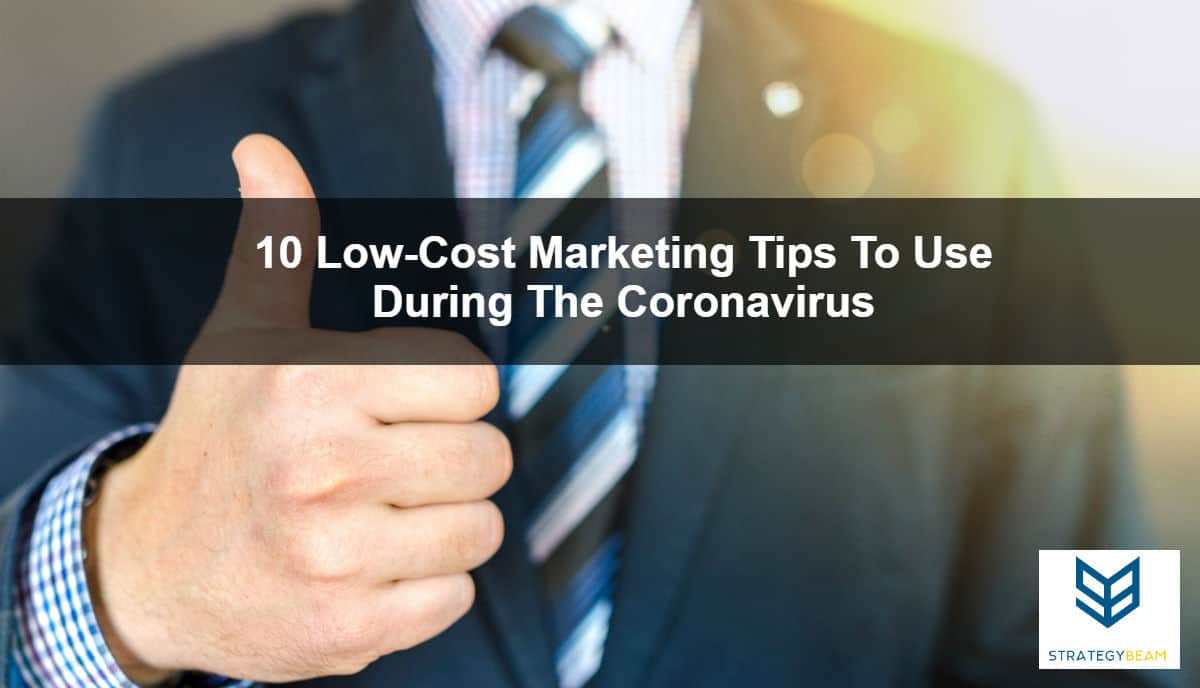 Adapting Your Marketing Strategy Around The Coronavirus
Our world has been hit with the COVID-19 pandemic and is now facing severe problems like never before. From disrupted supply chains to a staggering death count, and massive layoffs, we are all starting to feel the sting of the coronavirus.
It's nearly impossible to get away from the realities that are developing around us as the coronavirus grips our world leaders and brings the global economy to a grinding halt.
Even as business owners cut operating costs and massive layoffs, I think it is important to remember that there is hope for the future. It goes without saying that as a business owner, you need to find ways to cut costs and limit overhead during these turbulent times.
Marketing budgets are often the first things to hit the chopping block since marketing through the coronavirus seems foolish and expensive. But the truth is that your business can use a number of low-cost marketing strategies to get you through the coronavirus, like:
Analyze Past Campaign Performance To Guide Your Marketing Strategy.
Email Marketing Can Help You Talk With Qualified Leads.
PPC Marketing Drives Direct Sales For A Low Cost.
SEO Marketing To Stay Ahead Of The Competition.
Remarketing On Facebook & Google To Engage Prospects.
Local SEO To Drive More Foot Traffic.
Plan Webinars To Supplement Live Events.
Use Reviews & Testimonials In Everything To Build Confidence.
Create YouTube Videos To Build A Personal Connection.
Use Social Media To Connect With Customers To Make A Natural Relationship.
But what if I told you that you are not a victim of circumstance, and you can actively market (even on a tight budget) to stay relevant and position yourself for success? What if I could show you ten easy and cost-effective ways to get through the coronavirus pandemic and come out the other end stronger than you initially thought?
You are not alone in this fight, and I want to provide you with some hope and direction on how to market your business through the coronavirus. Let's take a look at what your business can spend money on and how you can reduce your marketing budget while also seeing the results that your business needs today!
The Role Of Marketing During The Coronavirus
Before we jump into the digital marketing tactics and tips to use during the coronavirus, I wanted to share some background on how you should market during this time.
Unlike any other time in history, your company needs to maximize results, minimize costs, all while preserving your brand's position. This means that you need to approach marketing with a different state of mind than you have in the past.
Reduce Unnecessary Marketing Costs: This goes without saying, but you will need to reduce the amount of money and resources required to get in front of your customers. We will discuss some cost-saving marketing ideas later in this post. Still, for now, you should focus on spending money and resources on marketing campaigns that drive direct results or marketing ideas that are inexpensive (or free).
Build Certainty: People crave certainty during a crisis, and you can use marketing campaigns during the coronavirus to help people feel secure. You can use different types of content to help your prospects understand their options and establish your brand in the Buyer's Journey.
Offer Value: The purpose of marketing is to encourage people to take specific actions. Usually, these actions are aimed at a particular business goal that you have, and many companies use marketing as a way to manipulate their customers. You need to do everything you can to offer value and avoid coming off as manipulative because your customers in a time of need and your brand could receive a backlash of angry people if you don't offer value in all of your marketing initiatives.
10 Actionable Digital Marketing Tips To Use During The Coronavirus
While the coronavirus has brought our economy to its knees, it's essential to know that there are 10 actionable digital marketing ideas that you can use to stabilize your business, build relationships with your customers, and drive sales today!
1. Analyze Past Campaign Performance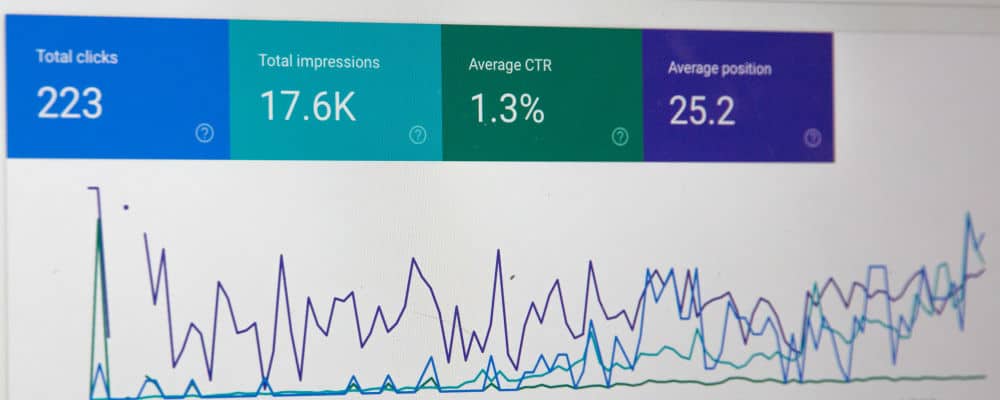 Since your business is working with limited money and resources, you need to make sure all of your coronavirus marketing efforts are focused on campaigns that will drive your bottom line through turbulent times.
The first step you should make before investing any time, money, or resources is to assess what types of marketing initiatives have worked in the past. You can look at different data points to understand your audience, including:
Google Analytics
Google Search Console
Facebook Analytics
Mailchimp (or another Email Sending Program that you use)
Google Ads or Bing Ads reports
Be sure to review different metrics in each marketing platform to discover what your customers are looking for and how they are engaging with your campaigns. This information is essential to ensure you don't spend time or money on blog posts, emails, or paid search ads that don't convert.
Find patterns in the data and start developing an overview of your customers based on their preferences. Once you see what types of content perform the best, you can direct your marketing efforts in the direction that will meet your company's marketing goals.
2. Email Marketing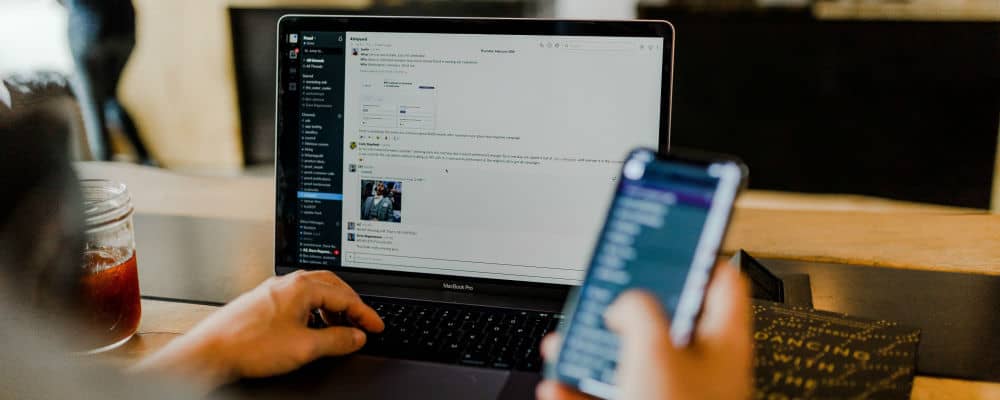 Email marketing is one of the best marketing ideas during coronavirus pandemic because you can speak directly to your customers. Since you have already engaged with customers on your email list, you can offer particular messages and offers.
Since you need to limit your marketing budget during coronavirus, you should focus on marketing campaigns that reach qualified customers. The best customers are those people who you already have a relationship with, and email marketing is a great marketing idea to help your business get through these turbulent times.
Here are some tips for using email marketing during a crisis like a coronavirus:
Use empathy in all of your emails to position your business as a trusted partner.
Segment your email list based on the products, services, and past engagement.
Once you segment your email list, you should create unique content and offer specials to upsell past customers.
Email marketing is one of the few coronavirus marketing ideas that your business can use to drive sales at almost no cost. As always, make sure that you personalize email messages as much as possible, and create value with everything you send by offering solutions.
3. PPC Marketing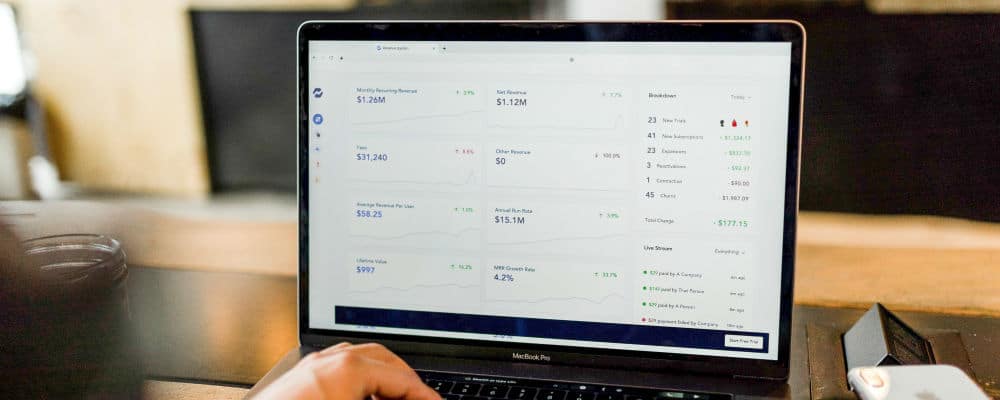 As the coronavirus forces more people to stay home, you can use PPC marketing to reach your audience in a cost-efficient manner. Most of our clients have found success by marketing during the coronavirus through Google Ads because this marketing channel allows brands to reach a targeted audience with a direct message and offer.
One thing to remember is that you will have to pay Google or Bing each time someone clicks on one of your ads. This means that you need to optimize your campaigns to only reach qualified prospects and limit any wasted ad spend.
Here are some tips for using PPC marketing through the coronavirus epidemic:
Turn off any low performing campaigns. You should only spend money on campaigns that are driving leads, calls, and sales.
Audit your PPC campaigns and make sure you are using geographic targeting and other optimizations to limit the reach of your ads. Again,
you only want your ads to show to people who are likely to buy from you.
Optimize the landing pages that your ads direct to. Since you have to pay for each ad clicked, you need a seamless Customer Journey to ensure sales.
PPC marketing in Google Ads, Facebook, and Bing all require an investment on your end. You should evaluate if PPC marketing is an excellent marketing idea for your business during this time.
Either way, the good news is that you can scale back your paid media campaigns and still get positive results during the coronavirus pandemic.
4. SEO Marketing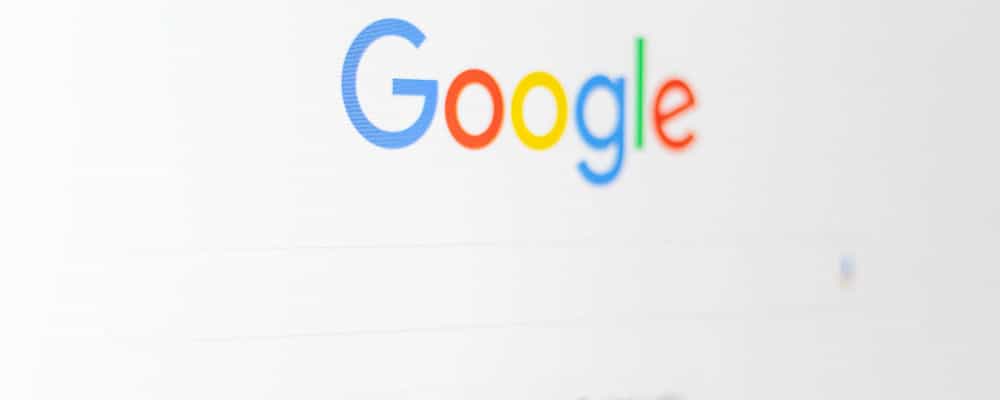 SEO marketing is a powerful way to keep your business ahead of your competition because you can use SEO to increase organic traffic and build your online presence. Unlike other forms of marketing, you don't have to pay Google and other search engines to appear on the Search Engine Results Page (SERPs).
SEO marketing works hand-in-hand with Content Marketing because you can build content around specific keywords that your customers use when searching for your products and services.
As you develop content that addresses the needs of customers, you will be able to rank higher on Google, and this can lead to more leads and sales.
SEO is a long-term strategy, and will not result in immediate sales. If you are looking for deals right now, then you should use PPC marketing, but SEO is a great marketing idea to help you through the coronavirus since it enables you to stay relevant.
Plus, SEO marketing will help you drive more sales once the coronavirus subsides. If you don't update your content and follow strategic optimization strategies, then you could love ground to your competition in a few months.
5. Remarketing On Facebook & Google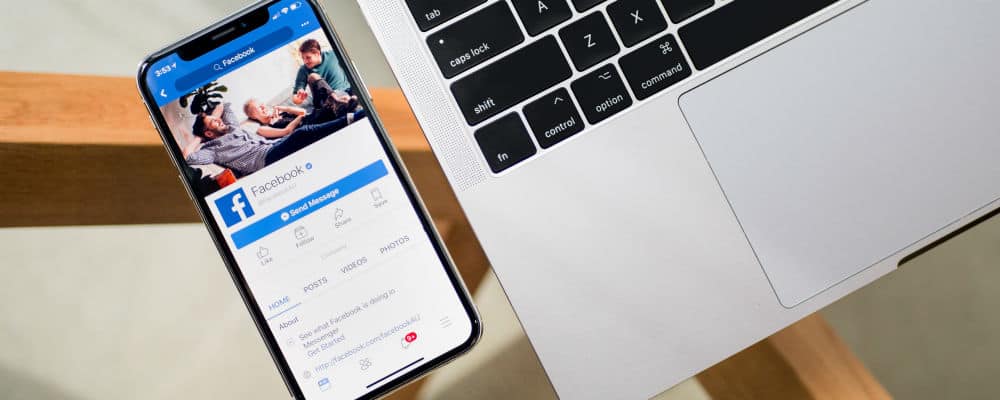 If you need to limit your marketing budget during the coronavirus, then you should focus your spend on remarketing campaigns. Remarketing is a way to engage individuals who came to your website but did not buy from you.
Remarketing is a great way to optimize each remarketing campaign to ensure the health of your business through the coronavirus pandemic. This is because you can show content on Google and Facebook at a low cost, and direct your marketing dollars to drive more sales to your site.
Instead of wasting your marketing dollars on driving traffic to your site and losing your customers once they leave, you can develop specific marketing messages to remind people that you offer great products and services that they are looking for.
Here are some tips for building great remarketing campaigns during the coronavirus outbreak:
Use engaging images and ad copy. You don't need to spend a lot of money on fancy images, but you should have images and copy on your remarketing banners that remind people about your company's products and services.
Segment your audience lists. You can show specific ads to people based on the pages visited on your website. This approach to remarketing during the coronavirus will keep your ads relevant and reduce wasted ad spend along with the lifetime of the campaign.
Limit how often your ads are shown to each person. People can get "banner blindness" if they see your ads too often on Google and Facebook. This means that they won't click on your ads, and this can lead to wasted ad spend.
Remarketing is one of the most cost-effective marketing strategies that you can use during the coronavirus because you will only spend your marketing budget on people who have visited your site. Since these people have engaged with your brand, you can assume that they are qualified and willing to buy from you.
6. Local SEO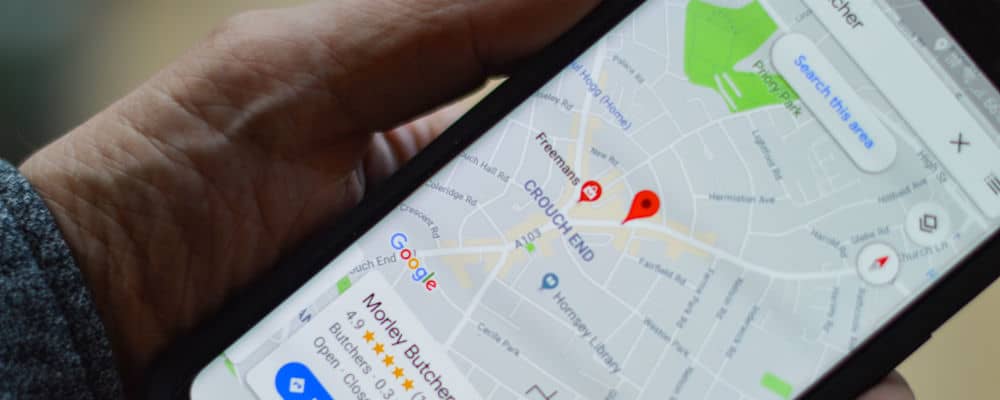 Similar to Search Engine Optimization, Local SEO is a great marketing strategy during the coronavirus. Local SEO is a way to build your online presence and reach qualified leads who are located near your geographic area.
The coronavirus has forced people to stay at home, and if your business has a physical location (and is currently open), then you can use local SEO strategies to drive more foot traffic to your physical site.
Here are some tips to get the most out of local SEO during the coronavirus pandemic:
Optimize your Google My Business listing. Be sure to fill out all areas of your GMB profile and include updated hours of operation, etc.
Include your Name, Address, and Phone Number (NAP) on all pages of your website. Google uses this information to provide your customers with accurate information.
Create local content that is relevant to people near your geographic area. You can build infographics, write blog posts, and publish videos that address the questions and needs customers near you are asking.
If your business is going to continue operating after the coronavirus passes, then you need to market your business through local SEO. This is an excellent channel to reach customers near your physical location, and it is one of the most effective ways to stay ahead of your competition.
7. Plan Webinars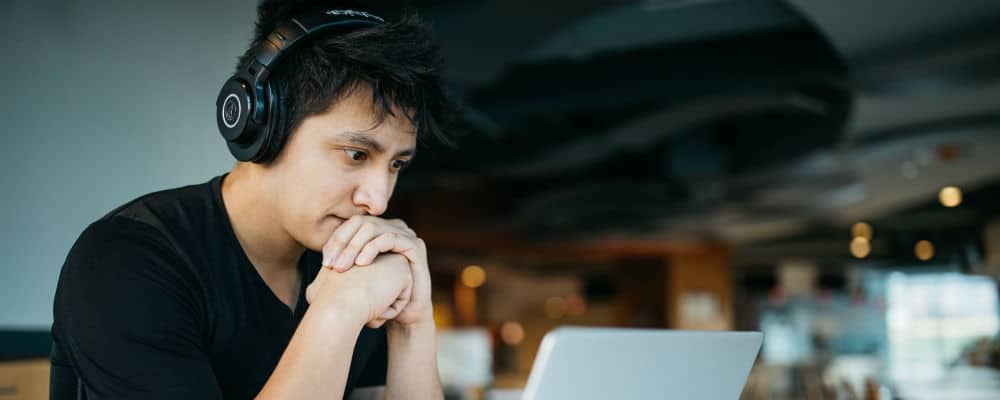 The coronavirus has required customers to stay away from each other through social distancing, and as a result, many gatherings have been canceled. Since you can't use live events to market through the coronavirus, you can use webinars and other online presentations to keep your business at the top of your industry without requiring people to gather in one location.
Your company can host different webinars during this period, and allow customers to learn about your products, and offer solutions to their needs. Here are some tips to help your marketing strategy with webinars through the coronavirus:
Send invites to past and current customers through email marketing.
Build a personal connection with attendees. You can use webinars to bolster your thought leadership and speak directly to your customers in a meaningful way.
Develop each webinar session around a specific need of your customers. Each webinar should be 45-60 minutes long, and each webinar should speak to the needs and questions that your customers have.
While you can't host a live marketing event during coronavirus, you can build a relationship and help your customers through this tough time with webinar sessions!
8. Use Reviews & Testimonials In Everything
People are filled with uncertainty during a time of crisis, and the coronavirus has brought boiled anxiety and fear to the surface for many people. As a result, many people who would willingly purchase from you on a whim are now more apprehensive about spending money on anything other than the essentials.
Depending on your business and industry, this can mean slashed sales and reduced revenue. The only way to drive sales through marketing in the coronavirus is to build trust with your customers.
Your audience needs to know that you offer the best solutions to their need, and they are not wasting their money with you. You should use reviews and testimonials in all of your marketing initiatives to put people at ease when they do business with you.
Here are a few ways you can use reviews and testimonials to boost marketing during the coronavirus:
Gather as many reviews as possible from past and current customers. You can reach out to past customers and ask for them to leave a review on Google, Facebook, and Yelp.
Use the best reviews and testimonials. You should use the best examples that showcase how confident customers are in your solutions and how it improved their lives.
Place these testimonials on your website, emails, and social media. You should center your marketing strategy during the coronavirus around building trust and building confidence for your customers when buying from you.
Getting reviews and testimonials is easy, and you can use this opportunity to upsell and engage past and current customers to drive more sales and continue to build a relationship.
9. Create YouTube Videos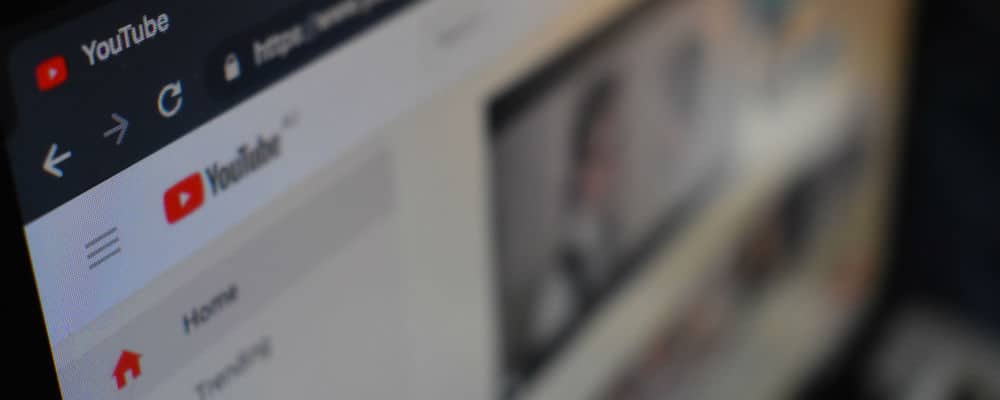 As more people are stuck in their homes during the coronavirus, you can create personalized and engaging video content to drive your marketing strategy. Unlike blog posts and other forms of content, video content is a great way to connect with your customers and build a personal connection.
YouTube is the largest video platform in the world, and you can create unique content that speaks directly to your prospects.
You should create content around the needs of your customers (point #1 of this list) and helps you reach your business goals. Some of the best sales content on YouTube is delivered in a non-salesy way and answers questions that prospects and customers have.
Use YouTube videos to help build the personal side of your company, engage your customers, and build confidence in the Customer's Journey.
10. Use Social Media To Connect With Customers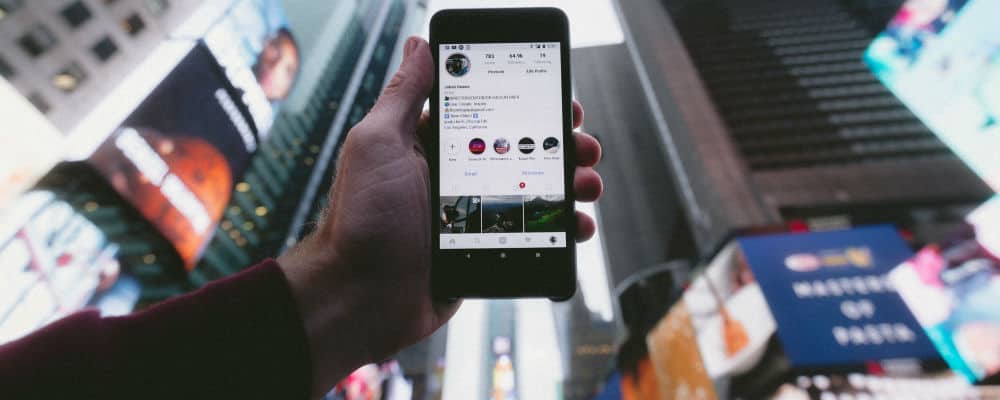 Your customers are likely sitting at home while thinking about the fear and uncertainty surrounding them. The news is a constant stream of sad updates and emotions.
You can use social media to connect with your lonely and scared customers and offer a bit of positivity in these turbulent times. Since your audience is not able to visit friends, you can use social media marketing in the coronavirus as a way to help build a relationship and brighten their day.
At times like these, you will need to approach all messages with a high sense of empathy and love for your audience. Here are some tips to get the most out of social media marketing during the coronavirus:
Only offer positivity. You don't want to share negative or sad news on social media- there is enough of this out there for your customers to see. Plus, you should only associate your brand with success, happiness, and trust.
Be sensitive during this time. We all need to be extra aware of what our customers are going through. You should only share uplifting and valuable information that connects your mission with the goals of your customers.
Don't be pushy. This is not the time to make cold sales or push your products or services in a salesy way. This is an excellent opportunity for your brand to stand out, and you can come out more reliable than ever if you focus on the needs of your customers and build a relationship.
Marketing Strategies During The Coronavirus
The coronavirus continues to impact the world, and we will have to adapt as much as we can during this time. There is a lot that is outside of our control, so it can feel like we are helpless and victims to circumstances.
As a business owner, you are already feeling the squeeze of the fear and disruption happening around us. While I can't help you with most things going on at this time, I can help you understand how to market your business through the coronavirus. Your marketing strategy will need to adjust to the new market and other factors.
Feel free to contact us if you are struggling to understand how you can take action and adjust your marketing strategy during the coronavirus. We are happy to look over your business and provide you with free, no-obligation advice today!