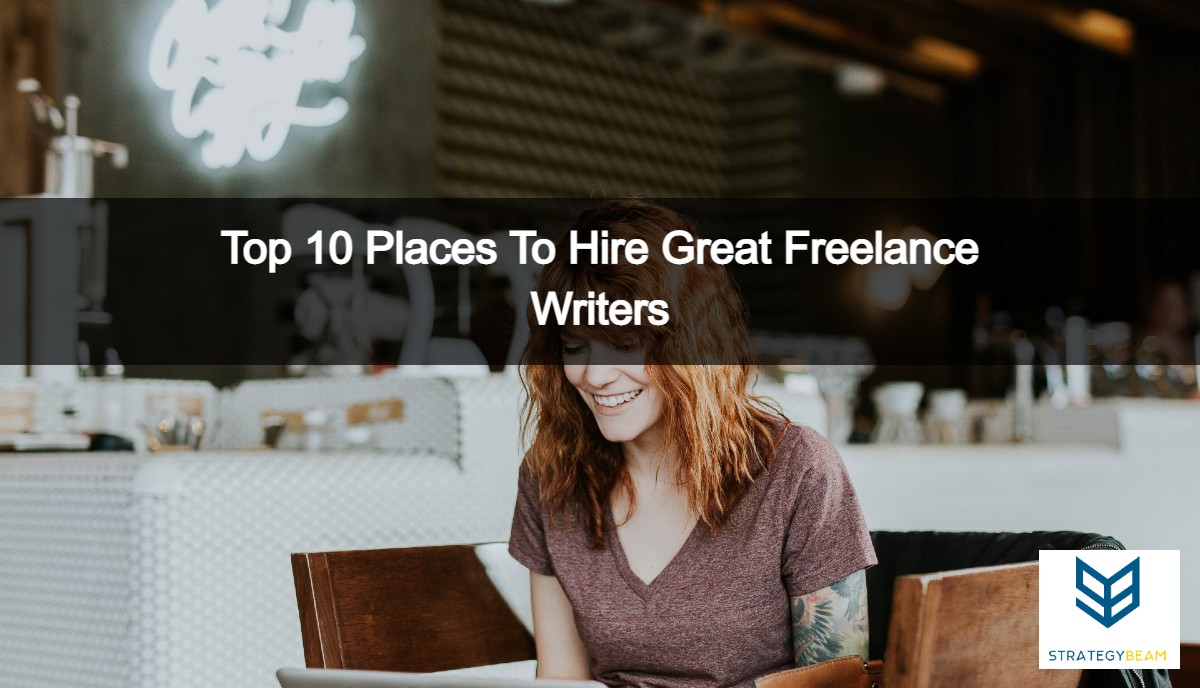 Where Is The Best Place Online To Find Freelance Writers?
Every business that wants to rise above the endless noise of digital marketing content that we find online today needs to make high-quality content that reads better than their competitor's—and a lot of it.
You know that your company has big content marketing needs, but you don't have the time or the budget to hire a team of full-time content writers. Instead of burning yourself out trying to secure a steady stream of high-quality blog posts and ad copy, why not consider hiring a digital copywriting expert?
A freelance copywriter creates different types of online content, such as blogs, landing pages, web pages, and even social media posts that are optimized for search engines.
With professional writing skills and cutting-edge SEO knowledge, these freelance copywriters can meet your content needs without draining your marketing budget.
Outsourcing the work to freelance writers can save you valuable time and money. But bringing freelance copywriters on board doesn't mean you need to settle for substandard content that won't cut through the endless flood of content.
Choosing a freelance writer can be difficult, and you risk wasting time and energy on the process if you don't know where to search or what to look for!
Since we know just how hard it can be, we've created this blog to help you find professional writers at a fraction of the cost that keeping an in-house copywriting team would be.
Check out our top 10 places to help you find experienced writers to outsource your content creation!
Your marketing strategy is costing your business
See what your content strategy could be missing and how it can improve to drive more sales. No obligation, free actionable advice!
I want great content!
1. StrategyBeam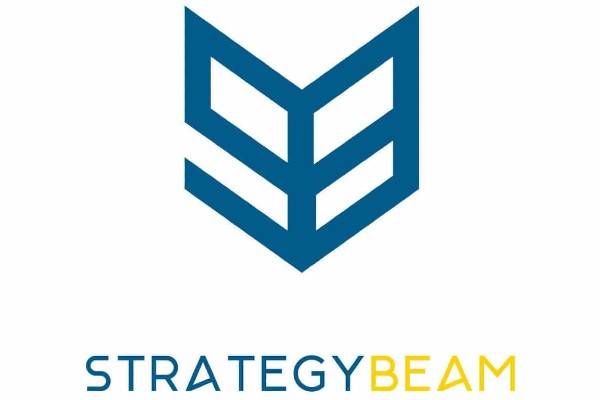 If you're looking to outsource your content needs but keep the high-quality content writing you know your company is capable of, then StrategyBeam should be on your list!
At StrategyBeam, you aren't just getting plain old writing services from a few freelancers. Sure, we write great content. But with us, you're getting the whole package.
StrategyBeam is an end-to-end content supplier. We are there to identify your content needs and your complex marketing challenges, optimize content and create solutions, and deliver the highest quality content to your customers.
We write all different types of content. From blog posts to website content to ebooks—at StrategyBeam, we do it all!
And we do it with our 12 years of Search Engine Optimization experience so that your high-quality content will outrank your competitor's pages on Google.
We bring your business SEO, market research and customer insights, professional copywriting, and content optimization. With us, your content strategy will get a brand new facelift and boost your conversion rates in no time!
Because StrategyBeam doesn't just offer writing services, we aren't the cheapest option on this list. However, with StrategyBeam, you are buying so many different assets for your business, not just original content!
When you choose our services, you get a complete content marketing strategy package, with content writing. We offer a wide array of digital marketing services that can fit any budget, like SEO marketing, local SEO marketing, and copywriting.
With these end-to-end services, you'll see new conversions flood in and be scaling in half the time you would if you just hire freelance writers alone.
If you're serious about scaling your business and want to invest in your marketing strategy, StrategyBeam offers everything you need.
2. Upwork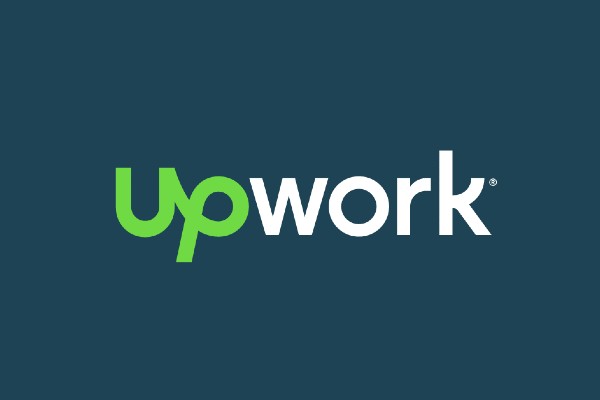 If you're on the hunt for a large selection of freelance content writers, then head to Upwork.
Upwork is one of the most popular job boards for freelance work, such as content writing, technical writing, and even website design. If you're looking for expert bloggers and WordPress pros, you'll find them here.
Upwork allows you to create job posts that any freelancer can bid on. They usually submit samples of their work when they apply, and you can choose who to "interview" for the job. This lets you weigh price versus content quality.
At the same time, you can also search for writers to recruit. You can view their experience level, prices, and previous work reviews. This feature gives you better control over what candidates you're interviewing and what you can expect from the freelancers.
But with Upwork's size comes some drawbacks. It has become increasingly hard to find professional writers who can create great content from Upwork.
This means you need to pay close attention to the quality of their writing samples and the nature of their reviews. How many stars are they rated? What do their previous jobs say about their work?
When you find a freelance writer you want to hire, test their work before you commit to a contract. It could save you a lot of money and time rather than sinking it into a subpar freelancer.
3. Guru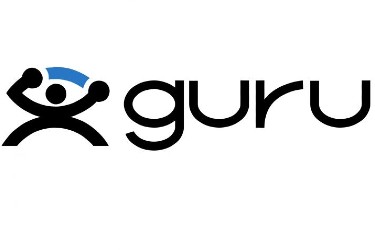 Guru is another large freelance job board with over 500,000 freelance content writers searching for work.
Like Upwork, you can advertise job posts and search for writers who may fit your expectations. You can find services for article writing, website content, proofreading, and more on Guru.
If you're looking to hire a handful of new writers to meet your content needs, Guru will help you find them!
But just like Upwork, the number of content creators looking for a project means you'll need to ask for writing samples and test their work's quality before hiring.
Otherwise, you could risk paying for low-quality content from new writers or inconsistent blog writing from non-native English freelancers.
Guru is a great choice for business owners with a tight budget. You want a team of content writers but don't want the overhead that comes with hiring them?
Check out Guru for all your freelance writing needs!
4. Craigslist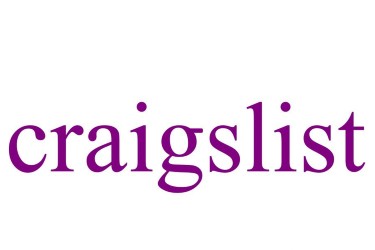 Craigslist has been used to find local hires for the past 25 years and won't stop anytime soon.
So if you're looking to write content that comes with a low price tag, you'll find plenty of it on Craigslist. Just be wary that you may not find the highest quality writing here.
On Craigslist, you can use the job listing section to post writing gigs and other content creation jobs. This is a great place to find a local team who shares your time zone, so you'll always be sure the job is done on time.
But finding professional writers on Craigslist can be hard. You'll have to sift through prospective freelancers to avoid hiring someone who isn't the right fit for the writing job you're offering.
Don't worry if you're having trouble finding a freelance copywriter and need a better vetting process, don't worry! We have plenty of tools at your disposal to help you find the best freelance writer for all your content needs.
And not to mention, we have a free script you can download to help you outsource your next content writer!
Looking for writers?
You need more than just a writer, you need a content strategy. Let's look at your business and uncover ways to help you grow today!
I want great content!
5. ProBlogger Job Board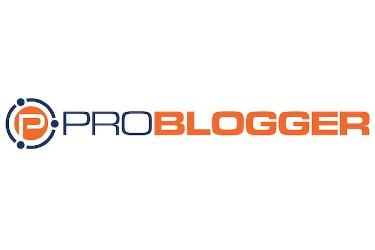 You want the highest quality freelance writing to ensure that your SEO content drives traffic and boosts conversions. ProBlogger Job Board is here to help you find it.
ProBlogger is one of the best resources to help you outsource your writing content. You can't go wrong with advertising your writing jobs here with expert writers and full-time freelancers.
ProBlogger Job Board has fewer freelancers than Upwork or Guru have, but they are experienced writers. Most of them have been writing long-form content or website content for many years and know their way around a blog.
However, because ProBlogger boasts the highest quality writers, you are required to pay to advertise your gigs. Also, freelancers tend to charge more for their writing services on ProBlogger.
Of course, for this price, you're guaranteeing that you will get great content, whether it be technical writing, article writing, or some other form of SEO content. You can be sure that the copywriters on ProBlogger are professional and excellent at what they do.
Hire a new writer from ProBlogger Job Board and see the change that great content brings to your conversion rates!
6. Textbroker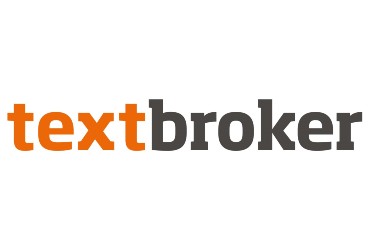 Textbroker is another site dedicated to delivering high-quality content from professional writers.
Outsourcing is painless with Textbroker. Their focus is on putting clients, like businesses, startups, and other organizations, in control of the content they buy.
Textbroker allows you to choose from over 100,000 freelance content writers who specialize in different types of content so you're getting exactly what you need. They also have varying price points, meaning you can stick to your budget.
Like ProBlogger, Textbroker boasts experienced writers on their site, meaning that the cost will be higher.
With that in mind, Textbroker is also plagiarism-free and comes with quality assurance, meaning that you will never get substandard writing delivered to your company. Plus, their SEO content is optimized to keep you ranking on the search engines, so you don't have to do it yourself.
Textbroker is a great choice if you're looking for professional writers to get the job done right.
7. Contently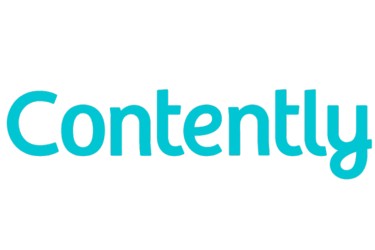 In the same vein of offering only the best writers, Contently is a freelance marketplace that only works with professional writers of the highest quality. The writing services are individualized to each business or client, making it a perfect choice for outsourcing your content creation.
If you're trying to power up your content strategy, Contently can do that too!
With powerful analytic tools available, you can track how well your content is doing on your platforms. This makes it a strategic pick for marketing managers who want to scale up without the cost of an in-house team!
That being said, Contently has its costs as well. If your marketing budget is on the low end, Contently isn't recommended. But for businesses with wiggle room, it's a great choice for all your content needs.
8. Job Boards
There are more job boards out there that can help you post writing jobs and small gigs on their freelance marketplace.
They may be smaller than the large freelance sites like Upwork and Guru, but you can find a diamond in the rough out there.
Some job boards, like Freelance Writers Den and Paid to Blog, have paid memberships and do not accept just anyone who is willing to pay.
If freelancers are paying membership fees to access these job boards, you know they're willing to do the work—and well, at that!
Other boards, such as MediaBistro or JournalismJobs, can also target local freelancers. If you're looking for blog writers or SEO content creators in your area, then you can't go wrong with these boards!
And if you aren't sure where to start on these job boards, we have a free script you can download that will help you in your hiring process!
Look for content that ranks and banks?
Stop searching for a writer, because you need a content strategy first. We will review your site and find opportunities that you can use today to drive more sales!
I want great writers
9. Slack Communities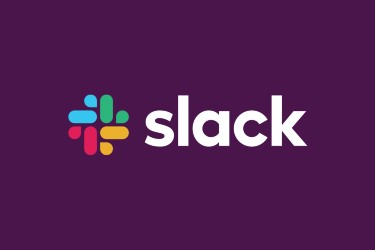 Have you ever considered using Slack to find your next freelance copywriter?
Slack communities exist for pretty much any niche these days, including marketing, SEO, and copywriting.
These communities can be hard to find and can be hard to get into. But you can find great freelancers with deep knowledge of their craft and optimization.
Some communities, such as Traffic Think Tank, host high-caliber talent in their group. Because it requires a paid membership to get in, you'll find the highest-quality content creators who are committed to providing excellent work.
There are other great communities too, like Big SEO and Online Geniuses, who are experts in their fields. These groups will have freelancers with the writing skills necessary to meet your content standards.
And due to the personal nature of Slack, you can directly message copywriters you find in the group and talk about your projects with them. It's easy to find out if a freelancer is a good fit for your job and your company.
10. Reddit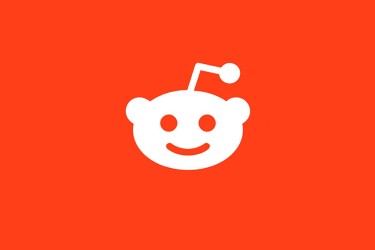 Similarly to Slack communities, Reddit has great avenues to outsource your content writing.
As a huge platform for all sorts of niches, Reddit is full of writers, beginners, and experts alike looking for a new gig.
Subreddits like r/freelance_forhire, r/freelanceWriters, and even r/forhire can help fill your technical writing, blogging, or SEO content gaps.
With sites like these, however, you need to be careful about your vetting process. Some freelancers on Reddit may be new writers, non-native English writers, or not as experienced as you need for your business.
Make sure to look over their writing samples carefully when you look for a freelance copywriter on Reddit's forum.
Tips To Evaluate & Choose A Freelance Copywriter
With all these great sites to choose from—and no lack of skilled freelance writers to be found, you can easily find a copywriter that suits your content needs.
By now, you've found a few prospective hires and sent out several test pieces to find out which are the best fit for your industry, your business, and your budget.
But how exactly should you evaluate each writing sample thoroughly enough to ensure you're hiring the right person? What questions should you be asking yourself? What measures should you be tracking?
Because hiring a freelancer is different than hiring an in-house employee, it can be challenging to decide how to choose a content creator who can deliver. We've included a few tips to keep in mind as you evaluate their sample!
Proofread their content, don't edit. Reviewing their content shouldn't take up a large chunk of your time. Hire someone whose work needs minimal editing so that they're saving you time. They aren't the right pick if their content needs heavy work to meet your standard.
Revisions shouldn't take more than a day or two. Some writers handle feedback well and others don't. At the end of the day, you should get the revised content back in less time than it takes to write!
The final content should be delivered on time, with all instructions followed. If you provide your copywriters with content guidelines, be sure they are using them and following your directions. Otherwise, it might be better just to write it yourself!
Every Business Needs Great Content
One of the best ways to stand apart from the crowd of competition is to deliver high-quality content that your target audience will come back for again and again.
If you don't have the time, the energy, or the staff to meet your content needs, you need to consider outsourcing the job to a freelance copywriter. Doing this will ensure that you're still making great content to get seen online!
Finding good bloggers or ghostwriters can be difficult, especially in the sea of freelancers on sites like Upwork and Guru. But if you have the tools necessary to vet freelancers and want to save on the overhead costs of bringing on a copywriting team, outsourcing can be a lifesaver!
Use this guide to help you find freelance copywriters with professional writing skills and cutting-edge SEO knowledge that will help you rise above the ranks on the search engines! In doing so, you'll beat out your competitors and bring in new customers without breaking the bank on your budget!
And if you need more help in hiring a freelance copywriter, we've got your back. Check out our free, downloadable script that will guide you through the process of outsourcing a freelancer that's a perfect fit for your business.