Blogging Is Crucial For Your Business
Blogging is getting more and more popular nowadays, and this also the case for realtors looking to get a competitive advantage for their market. Not only does a real estate blog offer realtors the ability to highlight their knowledge and experience, it is also the perfect outlet to build a relationship with prospective buyers and answer questions before they are even asked!
Contrary to popular belief, even real estate professionals can build a blog that is powerful and valuable for their business needs. Most realtors think they are too busy to maintain a blog for their real estate business, but in reality you can create great content for your audience in a small amount of time if you use the right tools and take the right approach.
Even if you think you are too busy to blog about your real estate business, just know that you can reap the benefits of a real estate blog by following a few simple tips and tricks. Here are our top five blogging tips for realtors looking to grow their business and close more sales!
1. Think About The Problems & Questions Your Clients Ask
One of the most common issues that many realtors deal with when creating a real estate blog is that no matter how much knowledge or experience they have, it can be difficult to put that knowledge down on paper. Writing is difficult for everyone, and if you get caught up in the process of writing you will fail to produce great content that drives sales.
Instead of trying to write about topics that are hard to articulate, you can focus on the questions and needs of your clients. Think about your 10 recent clients you worked with and write down the questions they had.
Now that you have a list of ten questions, go through each one and write 700-1,000 word answers to each. Include specific details for each answer, and even think about including a video that you can host on YouTube. Approaching your real estate blog from the perspective of your client will help you produce valuable content and highlight your knowledge to drive more qualified traffic to your site.
Also, don't think that you have to write your blog posts at your desk. You can also use your smartphone to take down notes– even just the keyword, and elaborate it later on.
Don't forget to pay attention to questions your clients and prospects ask you; these can be topics for your next blog post. Whenever someone asks a question, consider it as a topic– something other people would love to know.
2. Include A Catchy Blog Post Title
As a realtor, you know that first impressions count when showing a property. The same is true when you write a blog post, because blogging for real estate means that you have to attract the right readers to benefit your business. This means that you need a great title for each blog post if you want to drive traffic and boost sales.
Along with creating amazing content that answers the questions and addresses the needs of your audience, you will need an attractive title to engage your ideal customer. Your title should be eye-catching, interesting, and show the value of your real estate blog post.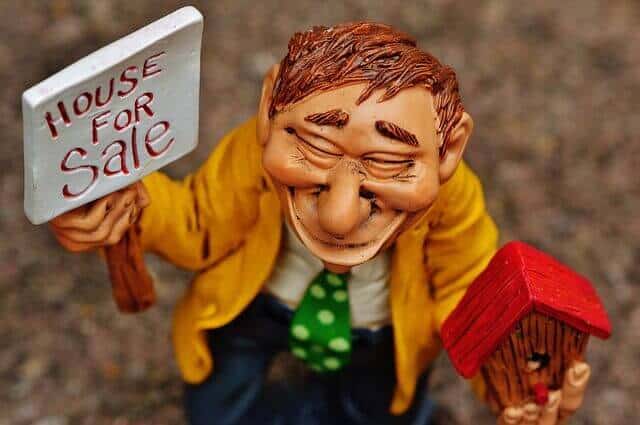 While the success of real estate blogging relies on the content that you produce, you need to have a strong title if you want people to read your content in the first place. This is why search engines love engaging blog post titles, so make sure you spend time drafting engaging titles that use power words and address the needs of your audience.
3. Answer Specific Real Estate Questions
We already talked about the importance of basing your real estate blog around the questions and needs of your audience, but if you want to really stand out from the competition you should consider answer specific questions about real estate.
You can establish yourself as the thought leader in your region and territory by providing in-depth answers to burning questions in the minds of your audience. There are numerous places that people can look to answer their real estate questions, and you can drive qualified traffic to your site if you address detailed questions for your customers. You can use these same tips even if you are marketing an apartment community or other rental properties!
There are many detailed questions that you can address in the real estate industry:
Best renovations to increase property value
The right time to sell your home
What features are most important for specific areas
Your goal is to be able to answer and solve most of the problems potential readers have. The more useful your contents are, the greater the chances that you'll have a lot of visitors.
The questions that your customers have will depend on the time of year. Seasonality plays a big part in how you marketing your real estate business, so you can leverage seasonal SEO strategies to cater your content to the needs of your customers. Remember to think about who, what, when, and where your customers are looking for your services.
4. Don't Write Like A Robot
Real estate blogging is all about creating connections with your audience. If you want your readers to return to your blog and trust your content then you need to write in a way that builds trust with them.
Many real estate agents blog like they are writing for a college exam, and this is not the best way to position your knowledge for your audience. Use a friendly and engaging tone, and terms like you would if you were talking to someone in person.
Remember to break up your paragraph into shorter chunks, usually containing only 2-3 sentences each. You can leverage other copywriting tips to help you produce great content that your readers can consume no matter where or how they are consuming your content.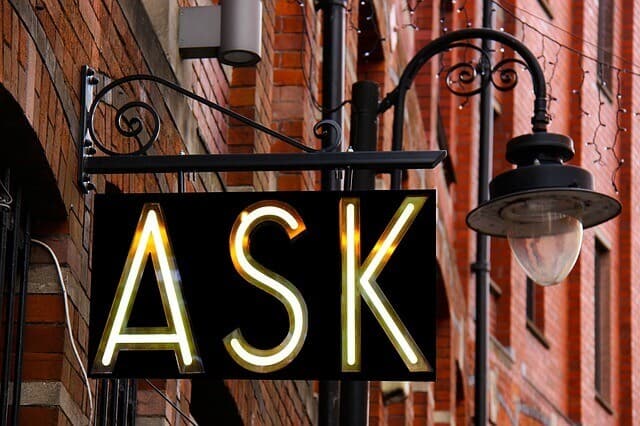 Writing a real estate blog is more informal than other types of writing, and remember that your goal is to encourage your readers to trust you and work with you for their needs.
Instead of saving the best for last, it is a good idea to keep your most engaging content at the top of the page. This helps online readers who tend to skim, so once they see the good information easily, they will be able to read more supporting information.
A good real estate blog is usually broken down into several ideas with specific subheading for each. Short, concise paragraphs is the secret here.
5. Include Images Throughout Your Blog Posts
Be sure to include several relevant images in each of your blog posts. These help draw the eye of your reader, and break up blocks of text throughout the article.
Images and other graphics are also a great way to support the main idea of your real estate blog post, and this type of content can help your readers remember you and your knowledge. Blog posts that include images have also been shown to increase share ability, so if you include relevant and engaging photography in your posts, that content will likely be shared and increase your reach.
Grow Your Real Estate Blog Today!
Now that you know how to write amazing content for your real estate blog in a fraction of the time, you can start to grow your online business! Use the above tips to help you and your business grow by helping your customers and drive more qualified traffic to your listings!