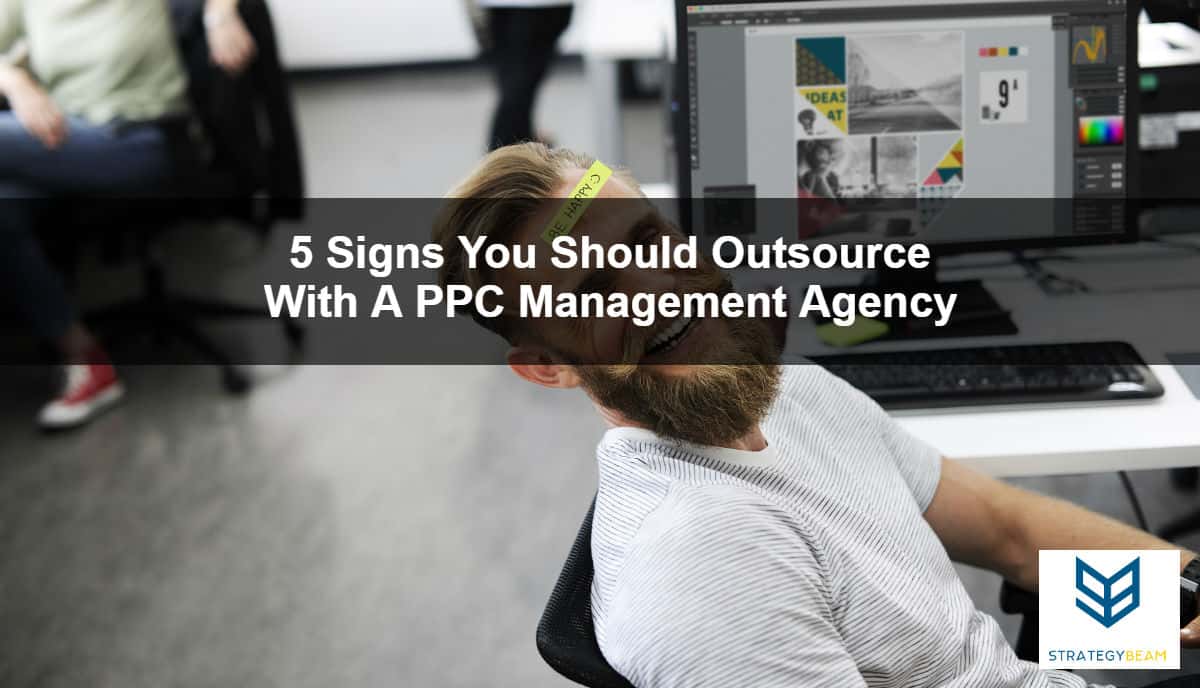 Why Would You Outsource PPC?
Companies of all sizes and in all industries have found that Google Ads management is a great way to drive more qualified traffic to their site and help boost sales.
This is because Google Ads give business owners a unique chance to appear at the top of Google Search Engine Results (SERPs). Besides, companies enjoy the ability to have direct control over what they look for, and you can customize your Google Ads campaigns based on the needs and wants of your customers.
Whether you are a business owner, entrepreneur, or part of a larger marketing team, today's market requires that you wear many hats. Marketing has become more complex than ever before, and channels have emerged like social media ads, shopping ads, and also remarketing ads.
32-Point Google Ads Audit
Be confident that your Google AdWords account is working as hard as you are. Our experts will get under the hood to improve your Google Ads today!
Even businesses with a small marketing budget have recently stepped up and become ready to invest in Google Ads management beyond the typical "set it and forget it" mentality. Companies love Google Ads because it is straightforward and transparent.
When you integrate PPC into your online marketing mix, you are in a much better position to control your budgets- but only if you have the time to optimize your campaigns properly.
When it comes to Google AdWords management, you have two options available to you. You can either get into PPC on your own, or you could outsource PPC marketing efforts.
While both have their own advantages, many companies are finding that outsourcing to a PPC management agency has many benefits and they are reaching out to trusted Google Ads management agencies instead of hiring in-house teams to handle their PPC marketing needs.
Take a look at these five signs the determine if you should outsource ppc services to a trusted Google Ads management agency company today!
1. You Don't Have Time To Check Your Google Ads Account At Least 2x/Week
While there is no denying the fact that PPC is an effective and result-oriented method of advertising online, it requires regular follow up and monitoring.
Though daily monitoring is preferable, you should ensure that you check on your Google ads account at least twice a week. If you have a significant online digital marketing plan, then it is quite evident that a small team would not be able to monitor it properly.
Full Google AdWords Audit
Don't waste another dollar in Google AdWords. We will review your entire account for only $350!
Choosing the right Google Ads management company is an investment in your company because you will pay Google each time a customer clicks on your ads. You can evaporate your entire marketing budget if you are not careful, and if you do not optimize your Google Ads campaigns regularly, then you risk running campaigns that do not perform to their full potential.
If you want to focus on sales, growth, and the management of your business, then you should consider outsourcing PPC with a PPC management agency.
2. You Don't Have Time To Train & Manage An In-House Team
Recruiting, hiring, and training employees is one of the highest costs most companies have. The amount of time and resources training and managing an in-house team takes increases each year, and this is purely cost on your bottom line.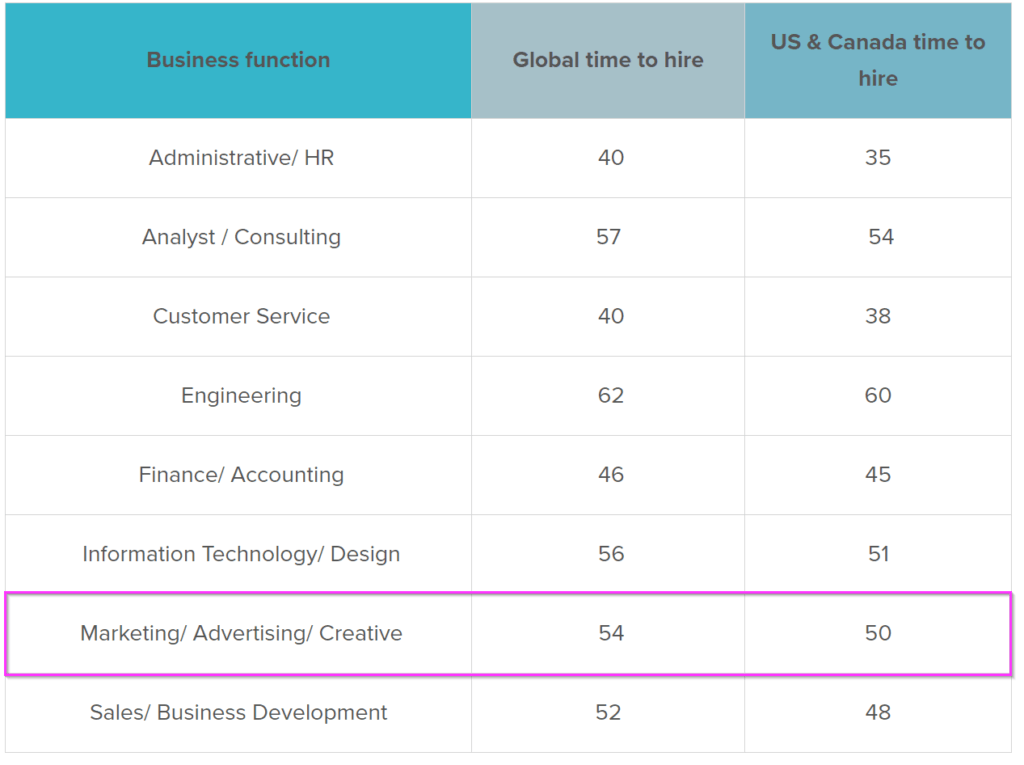 If you choose to hire a PPC management agency, then you should expect to pay a premium for their expertise and knowledge. If you decide to hire a beginner PPC marketer, then you run the risk of missing opportunities in the market or running a Google Ads campaign that is not fully optimized.
Unless the in-house team is trained and maintained, handling your own PPC experts can be time-consuming and difficult to oversee. If you do not have a process in place for your team you will need to build one quickly if you do not want your Google ad spend to grow into a wasteful expenditure. Your PPC team is responsible for every aspect of your PPC advertising, like:
Keyword research
Writing PPC ad copy
Google Remarketing
Optimizing for conversion rates & profits
Conducting PPC audits as needed to troubleshoot low performance
Identify ways to optimize your landing pages
Review Analytics to find opportunities
Adjust bid management for improved performance
Outsourcing PPC service responsibilities to a trusted Google AdWords management company means that you can have all of the benefits of an expert marketer on your team at a fraction of the cost.
Most Google Ads companies have the knowledge and experience you need to keep your company at the top of search results without the need to train in-house marketers.
This means you can see better results at a fraction of the time, plus you can focus on your company instead of draining resources on training and managing a team of PPC marketers. As you can see, outsource PPC services can offer many time and money-saving benefits compared to a traditional in-house PPC marketing team.
3. You Don't Have The Budget To Pay A Full-Time Salary & Benefits
Time and money are limited for all companies. Whether you are just starting out, or you simply don't have the budget to pay for a full-time Google Ads manager, then you may need to outsource PPC to a Google Ads management company.
Outsourcing PPC service needs is an excellent option for any company because you will not have to pay for benefits like 401k, computers, phone lines, and sick days for a PPC agency.
Are You Spending Too Much On AdWords?
$350 Limited-Time Special. Our team will review your Google AdWords account to improve performance right now!
These costs are carried by the Google Ads management company, so you can reduce operating costs while receiving the same level of professionalism.
You may have trouble retaining top talent unless your company can pay the salary and benefits that professional marketers expect.
Outsourcing your PPC to experienced and ethical agencies could help save big money on salaries but at the same time, get your job done by paying such agencies based on your specific requirements and needs.
4. You Feel Like You Are Falling Behind Your Competitors
Have you ever searched online and found that your competitors are appearing, but you are nowhere to be found? This is often the result of under-performing accounts, and you need the insight of a professional to ensure that your company receives excellent Google Ad management.
Competition is fierce in almost all industries. Trying to manage your PPC campaign with a skeleton crew or inexperienced staff can lead to missed opportunities and wasted spend.
You will likely fall behind your competitors if you do not have the best people managing your Google Ads accounts.
If you find yourself wondering what is going wrong, it may be time to consider outsourcing PPC work to a Google Ads agency. Whether your business is doing alright as-is, you can always improve your performance and reduce costs by looking at the option to outsource your PPC service needs to a professional PPC management company that can still offer great customer service & results!
5. You Spend Too Much Time Being Reactive & Not Proactive
Business is moving at the speed of light, and you can't spend your time fixing problems in your Google Ads account. Instead of wasting your time reacting to changes online, you should have a team that is proactively anticipating trends in your industry.
This approach will help you limit wasted ad spend and keep your accounts performing at their best. Your Google Ads management should only be handled by experts in the field who have experience optimizing campaigns for maximum results.
Given the above reasons, it is quite evident that there are many situations where outsourcing your PPC activities is a much smarter, more intelligent, and meaningful decision!