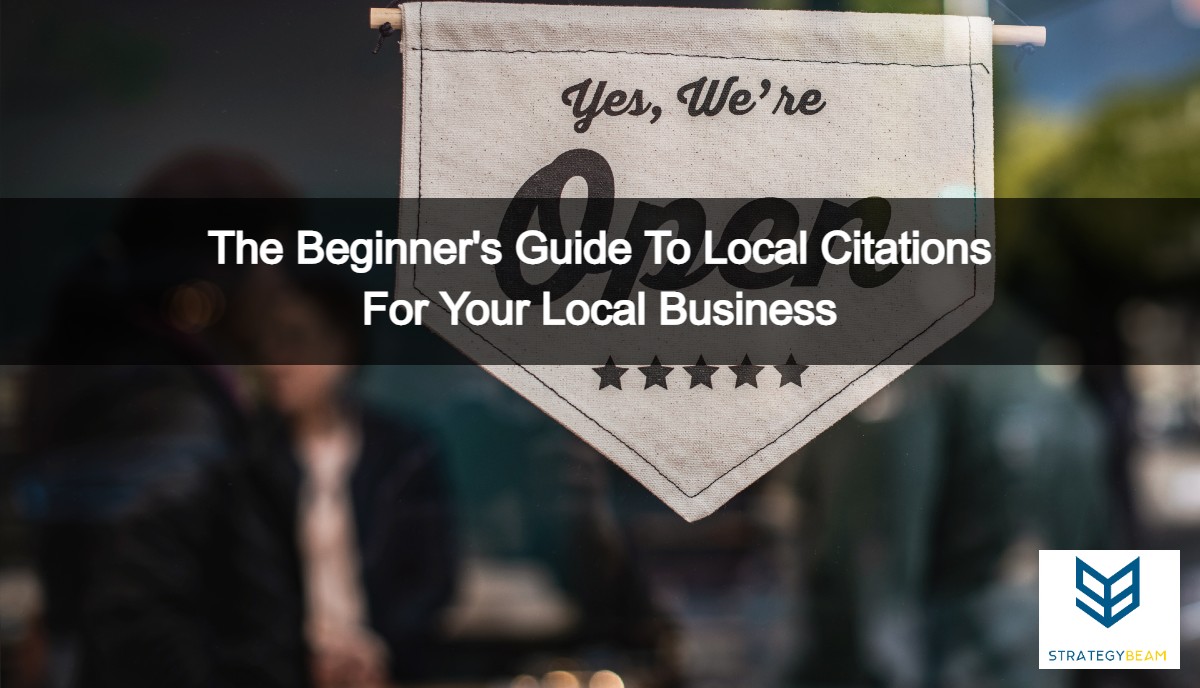 Building A Winning Local SEO Strategy For Your Business
Local SEO is a critical part of any business marketing strategy because this approach to marketing helps you target specific customers in a geographic area. Local search plays a significant role in how customers find your business when they are searching for products or services near where they live or in a specific service area.
A key piece to local SEO is business listings and local citations. Local citations can be confusing and time-consuming to build, but are essential to local search rankings because they tell search engines about your business and present your business information online.
Taking the time to understand and utilize citations will help your business' local SEO tremendously. We will review what citations are, why they matter, and how to optimize and obtain them.
This guide will ease the pain of understanding this all on your own. In addition, we will improve your knowledge on the subject and ensure you are on the right path to bringing more traffic to your business.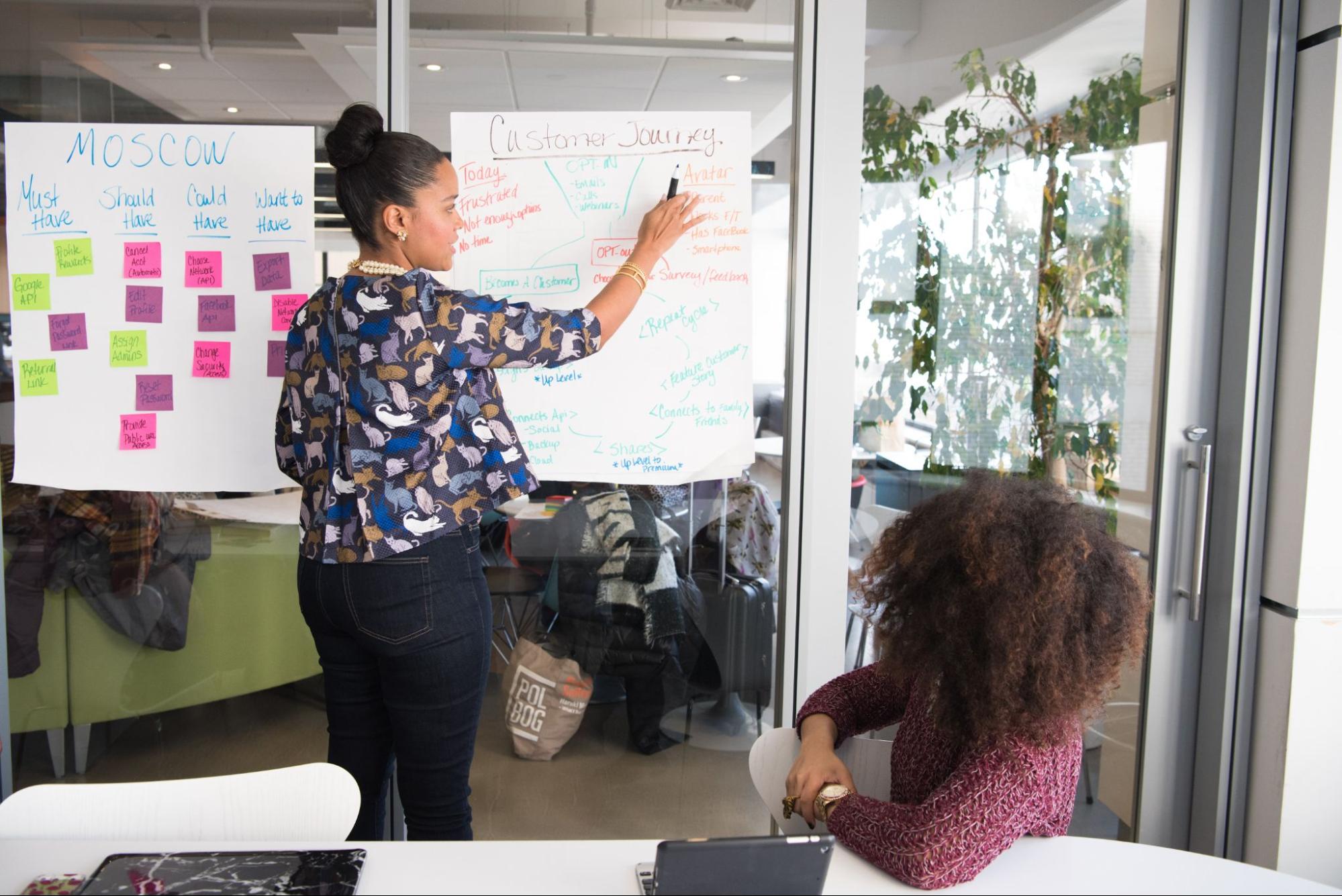 What Are Local Citations?
A local citation, sometimes referred to as a NAP, is a reference to your business' name, address, and phone number on a website that is not yours. There are many forms of citations, but they will often be presented in an online business directory, business listings like Yelp, and other citation sources such as social media networks. All of these citations build an online reputation for your business, and as a result, these citations can help you rank higher in Google Maps.
While the name, address, and phone number (NAP) of your business are the minimum information required, a majority of websites will allow you to add much more information. Building citations with accurate information about your business is vital because NAP information needs to be consistent across local directories to ensure search engines understand the online presence of your business.
As you build local SEO citations, you will need to know about different types of citations because different kinds of citation sites can have unique impacts on how you appear in local search results.
The first is structured citations, which are the most common. Structured citations are citations from sites that Google already trusts, such as the Chamber of Commerce and other sites that have established business profiles. Choosing the local listings that are relevant to your business by choosing industry-specific local citations is important, as they hold more power in the eyes of Google and other search engines.
The other type of local citation is unstructured citations, which are less powerful mentions of your brand on various websites across the Internet. Unstructured citations are not found as easily by search engines, so you should try to secure as many structured citations as possible to ensure your Google Business Profile (formerly Google My Business) ranks above your competition in a given search area.
Now that we have a general understanding of what local citations are and the different types of citation sources, let's look at why local citations matter for your local SEO and digital marketing strategies.
Why Do Local Citations Matter For Your Local Business?
If you want your business to be prioritized on any search engine, then you need to build a considerable amount of high-quality local citations. This will help you to outrank your competitors in local search rankings. You should focus on building high-quality business listings because different business directories have more trust with Google.
You can think of local citations as people at a party, and as more people mention your name at a party, the more people know about you and want to talk with you. The same goes for building citations because as you get more mentions of your business information on the Internet, Google and Bing will begin to understand your business and show you in local search.
There are dozens of ranking factors that you need to consider when building business citations. It's not easy to build the best citations for your business, but here are a few reasons why it's worth your effort to create local listings for your business online.
1. Improve NAP Consistency
Having a consistent name, address, and phone number (NAP) in industry-specific directories is important to help Google and Bing understand your business. According to many studies, NAP consistency is important for your local SEO ranking.
If you want your business to appear in local search results and if you want to improve your Google Business Profile ranking, then you need to build numerous high-quality local citations to ensure you appear above your competitors as potential customers search for your products or services.
2. Boost Credibility With Google
Gaining the trust of Google and Bing is essential to ensure your business remains at the top of local search. Your online presence for local SEO is based on NAP information and business data that is scraped from online directories, social media networks, and other business directories.
Keeping your local citations accurate and consistent is a big part of building trust with Google and your customers. Therefore, ensure that your information is accurate whenever you are working with local citations. Getting information wrong can and will decrease your credibility with Google, so be thorough and proofread when submitting your information.
3. Direct High-Quality Links Back To Your Site & Social Accounts
Search engines rely on different ranking factors to show the best results for a given search, so if you want to appear at the top of local search results, then you need to build your online presence with mentions of your business from a number of reliable sources.
Google Maps, Bing Maps, and Apple Maps rely on local citations to show the best local businesses, so you should create citations from online directories that search engines and potential customers trust. One way to understand how much search engines trust your local SEO strategy is to look at your Domain Authority, (DA) which is a metric created by Moz.
High-quality local citations from local directories and social media networks can help your site gain trust with search engines and potential customers as they see many online directories linking back to your site.
How To Optimize Citations For Your Business
As we mentioned before, consistency is a major part of your local SEO strategy. You need to make sure that your NAP information is accurate and consistent across different citation sources.
Along with NAP, you should also have the same business description, business categories, and other business information listed in local citation sources. This is because local search rankings depend on search engines understanding what you offer, and the more sources that list your business information, the more that search engines will trust your business as customers search for you online.
In addition to the text included on citations, you can also improve your business in local search by taking and posting photos of your business on social media, Google Business Profile, Bing Maps, and Apple Maps.
How Do You Obtain Local Citations?
Building citations is difficult for many business owners, but by creating a few citations each month, you will be able to help search engines and potential customers trust your online brand. You can use citation management services like Moz Local, Brightlocal, and Yext to build and manage your citations if you find the task taking too much of your time.
While you can use an automated service to build local citations, the best approach is typically to build your citations manually.
This process requires you to look at citation sources that are industry-specific, popular among your potential customers, and relevant to your geographic area. You can also look at data aggregators to build additional citations for your local SEO strategy, and with so many options, make sure you choose a reputable local SEO service to help manage your local search rankings.
Build Your Online Presence With Local SEO Citations
Local search is an essential part of any small business, and if you want to improve how you appear in local search results, then you will need to build a considerable amount of high-quality local SEO citations to ensure search engines rank you above your competition.
Be sure to research different directories and business listings to get your small business ranking higher in search results today!