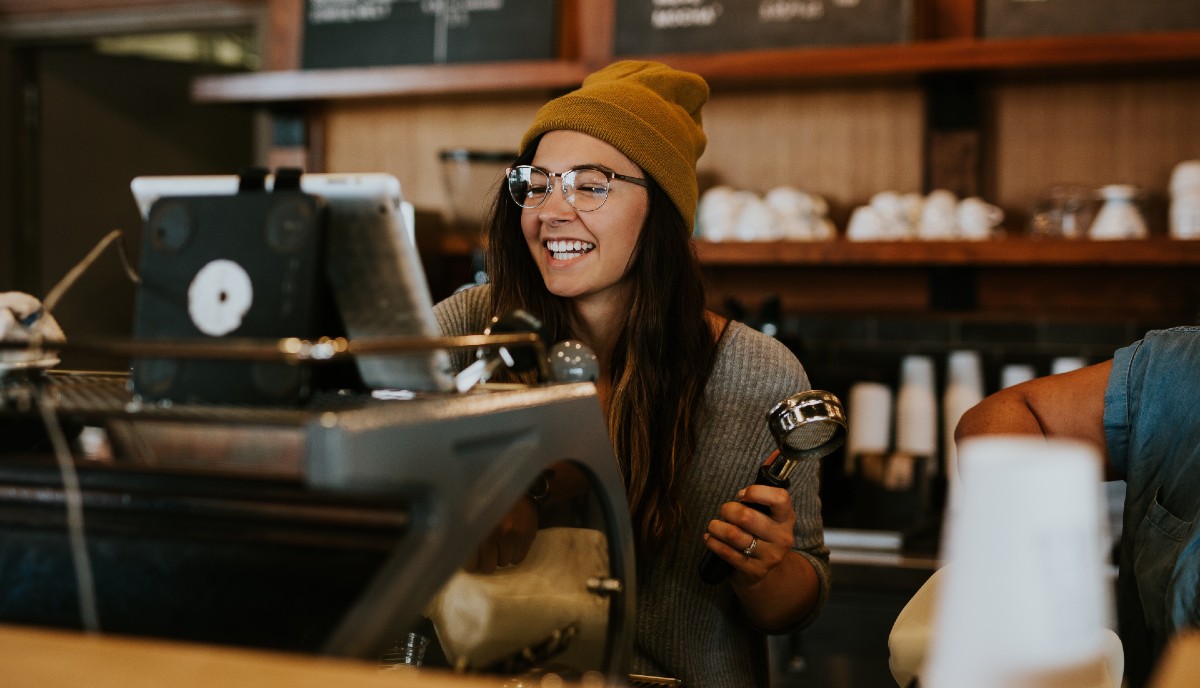 Grow Your Small Business With A Winning Local SEO Strategy
Local SEO is essential to the success of your online marketing campaigns because it improves your local rank in search engines to help your customers find your location, products, and services.
The great thing about local SEO vs. traditional SEO is that when you focus on local SEO, your only competitors are businesses that operate in the same geographic area.
Instead of competing against large online stores, your business can stand out in search results and drive more qualified traffic to your store.
While local SEO strategies are great for local companies and organizations, you only appear in local search results if you take the proper steps. As a result, many marketers use various SEO tools, including local SEO tools, to measure, track, and analyze their SEO efforts.
The value of local SEO in enhancing your local presence cannot be overstated. Many ranking factors contribute to how well you show up in local search results, but you can use some of the best local SEO tools to clean up local citations, improve your review management, and boost conversions today!
Why Is Local SEO Important?
Local SEO is the strategy of targeting Google's local algorithm. This means that when you type in a search query, Google's algorithm tries its best to assess what kind of result would be most helpful based on the relevancy of results and the searcher's proximity to local businesses.
Local SEO is an integral part of any digital marketing plan because it helps your business show up higher in local search rankings. This includes on maps and at the top of the Search Engine Results Page (SERPs).
It doesn't matter if you have one location or 100. It can be the difference in generating more leads for your business. This means local search presence needs to focus on improving your local search rankings and driving more qualified local leads to your location.
Suppose you're a local business that relies on customers visiting your physical location or generating phone calls from within the area. In that case, it's crucial to invest in SEO services for this service.
What Businesses Need To Implement Local SEO Strategies?
Any business that relies on a customer based in a specific location and needs more qualified leads to call their phone number or visit their store location is ideal for local SEO. These businesses need to improve their visibility in local listings through many tactics to help achieve their business goals.
It can be challenging to know if your business should invest in local SEO, so here are a few examples of industries and businesses that could benefit from an optimized local business listing:
Restaurants & Bars
Bars and restaurants operate locally and depend on local patrons to visit their establishments. They tend to serve the people who live or work near where they're from – which is why when you type in "restaurant closest to me" into your device's search bar, it suggests places that can be found close by! It's important for restaurants and bars to appear at the top of local search results to ensure they drive more local traffic throughout the year.
Medical Facilities
The Medical Industry is a perfect fit for Local SEO. This means that businesses who provide medical services, such as doctor's offices and dental practices, can benefit significantly from having their website listed in local directories where potential customers are most likely to search these types of establishments using keywords explicitly related to healthcare providers like "dentist" or "urgent care clinic."
Law Offices
Legal counsel is something that most people seek out if they need it. To ensure visibility in their local area, law firms should appear on popular Google searches like "attorney near me."
Home Services
Plumbers, HVAC, and other home service businesses are the perfect candidates to increase their online presence through local SEO.
They have a business that lives or dies based on where its target market is located. In addition, there's an unlimited supply of educational content about solving everyday problems which can be published onto plumber websites for higher ranking in search engines like Google.
Pet Services
The number of people who love their pets is only going to increase as the population continues growing. This means that there's a lot more demand for pet services in areas such as grooming, sitting, and walking dogs or cats; taking care of supplies like food dishes, treats, etc.; running errands around town because you're always home during off-hours from work.
Now that we've identified a few of the top industries and businesses for local SEO let's look at some of the best local SEO tools to help you grow your business and improve your local search rankings!
Improve Your Local Search With These 10 Must-Have Local SEO Tools
With the growing importance of local SEO for businesses, SEO management tools are more critical than ever. The exemplary service offers a company continuous coverage of a specific geographical area.
However, not all tools are created equal. A little research can guarantee that you select a tool that matches your specific requirements. The following are the top ten must-have local SEO tools.
1. Google Business Profile
One of the most effective local SEO tools is a Google Business Profile (formerly Google My Business). This profile is one of the most important local marketing tools available because it allows you to interact with your clients or customers by replying to online reviews, asking questions, and posting GMB posts the same way you would on any social networking platform.
This helpful Google tool provides valuable insight into your local search performance. Its statistics page displays the precise queries your potential clients use to reach your business profile on Google Maps and Google Search.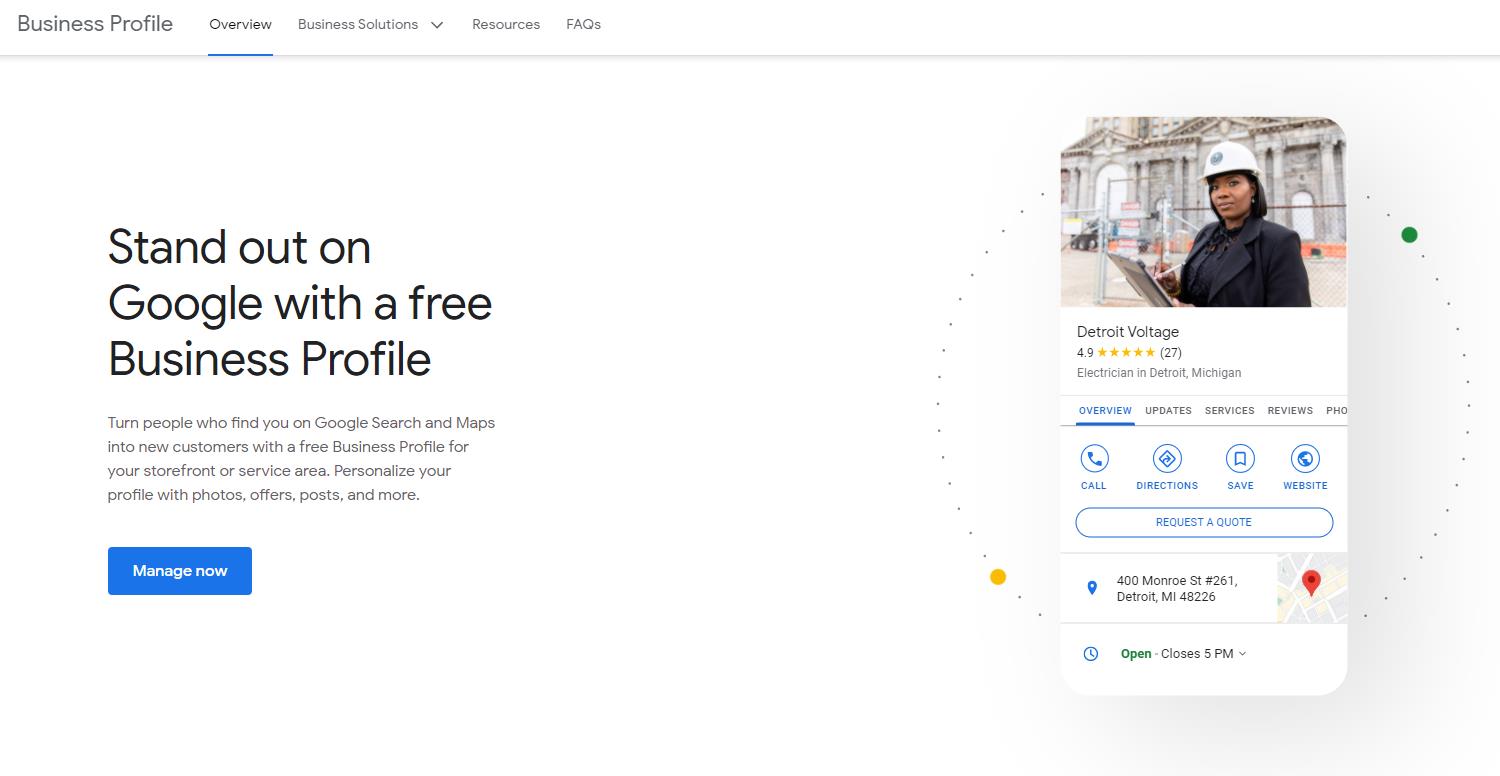 2. Moz Local
This local SEO software helps your business build local citations and find duplicate listings to enhance your local rankings. Moz Local is a fantastic platform because it automates the process to ensure your local citations are correct with its local citation finder.
Not only will this listing management tool save you hours each month, but it also sends the most up-to-date location information to the most relevant local directories and data aggregators to keep your NAP consistent across all local directories and local citations.
You have access to a local listing dashboard, which allows you to track and optimize your online listings' general performance. In addition, you can reply to customer reviews on social media and other profiles like Google Business Profile.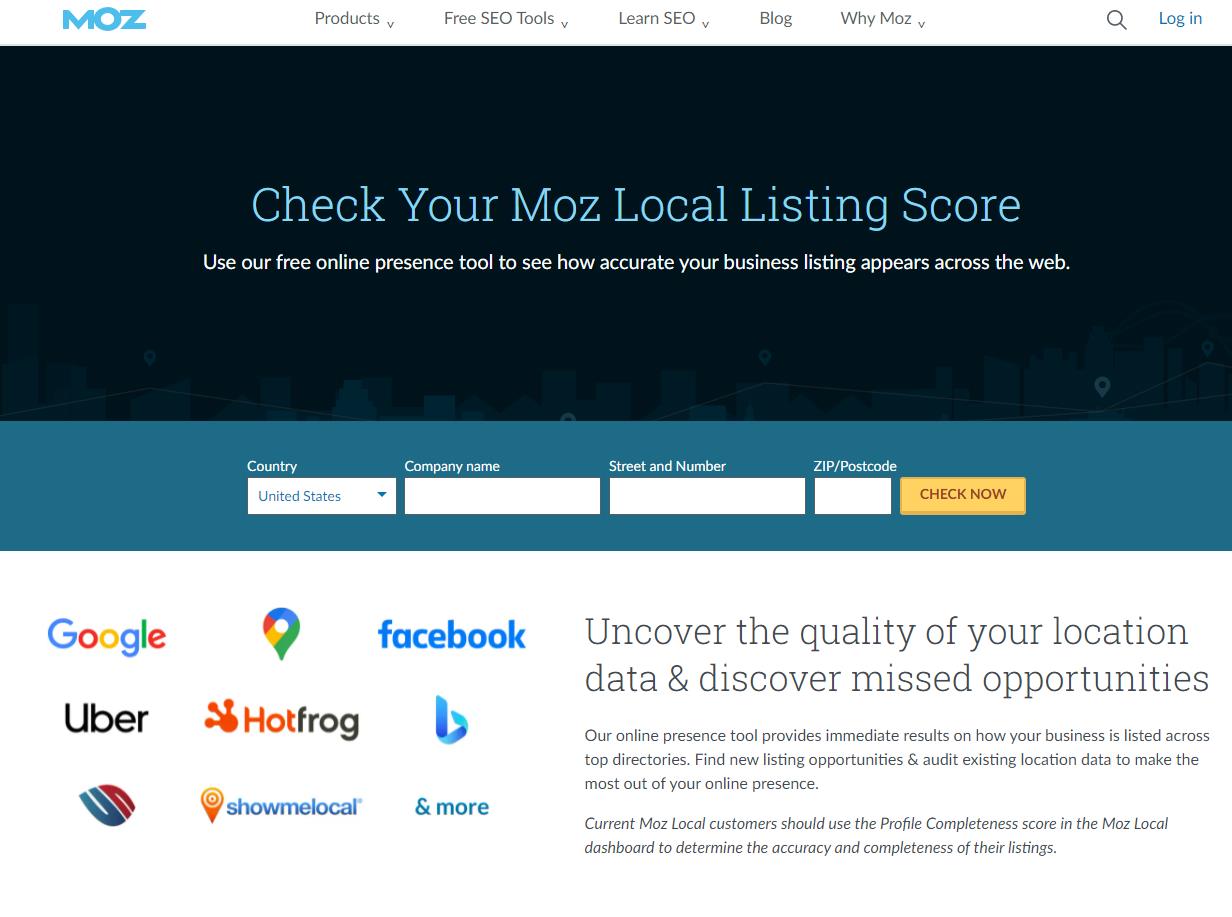 3. SEMrush Position Tracking Tool‌
SEMrush position tracking tool is an excellent tool for tracking your website's rating using a specific set of keywords. This position tracking tool includes a competitors' discovery report to help you determine who else is competing for the exact target keywords, location, and devices as you.
This function allows you to track up to 20 competitors at once and keep track of their placements. In addition to keyword research, this tool makes it easy to conduct SEO audits since you can see what your competitors rank for compared to the terms that you rank for in the local market.
Furthermore, the position tracking tool helps you track the most useful SERP features to capture the attention of your target audience and enhance your click-through rate.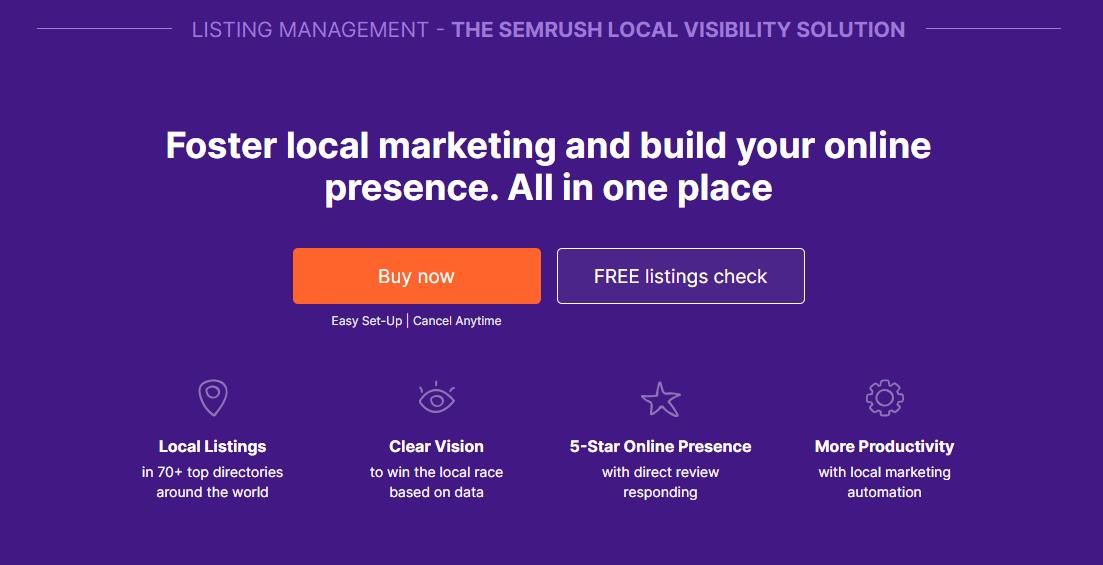 4. Growthbar
Growthbar is a low-cost local SEO tool that can be accessed either as a standalone web app or a Chrome extension. This tool can be used to track the position of a website's top keywords, which can be helpful for competitor analysis and local keyword research.
This SEO tool also provides insights into a website's domain authority, allowing you to see and track the authority of your competitors.
All of these factors can help you optimize your local search results. You can also use the local rank tracker to see which domains rank for specific keywords or frequently appear for certain queries.

5. Local SEO Checklist
Local SEO is a complex subset of traditional SEO. Many business owners can get overwhelmed with how much they need to handle to improve their visibility in local search results. Even if you are new to local SEO, you can use a local SEO checklist to help you get all the basics handled, so you get found in SERPs.
This tool has powerful features that can help you repair the most frequent local SEO issues on your website. The best part is that it is entirely free. This local SEO checklist tool includes a schema scanner that detects marked-up material.
You can use this free tool to learn about local SEO and ensure your online presence is optimized for local searches. In addition, this top local SEO tool includes a small business checklist that provides more insight into the everyday duties you must complete to bring your business ideas to reality.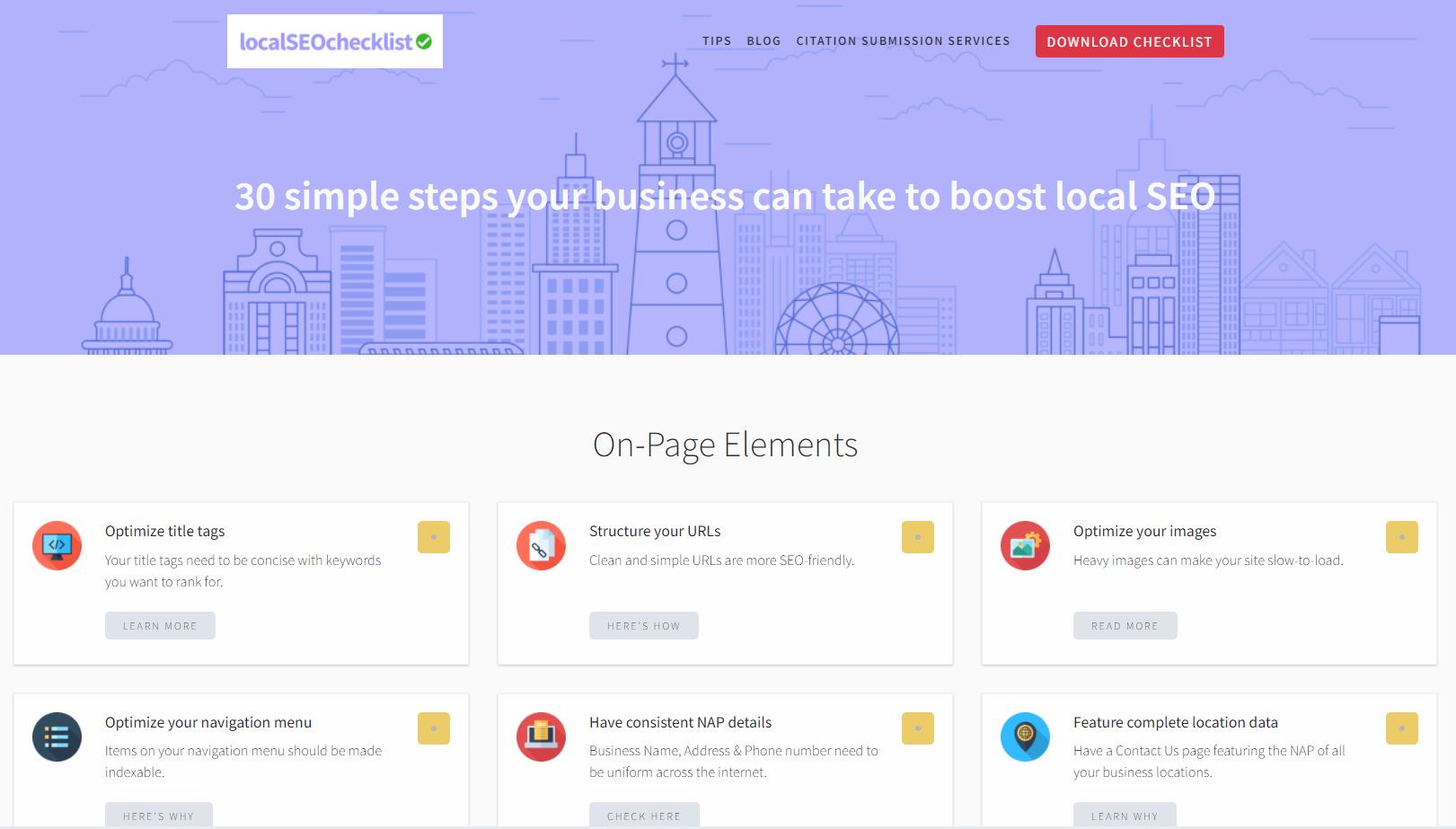 6. BiQ
One of the most complex parts of local SEO is finding the right keywords to include on your location pages. This free tool helps local business owners streamline the keyword research process to help with optimizations on their site.
BiQ provides 1000 keywords with real-time rank tracking. It supports multiple languages and has a mobile app for monitoring while on the go so you and your team can produce fantastic content in a fraction of the time.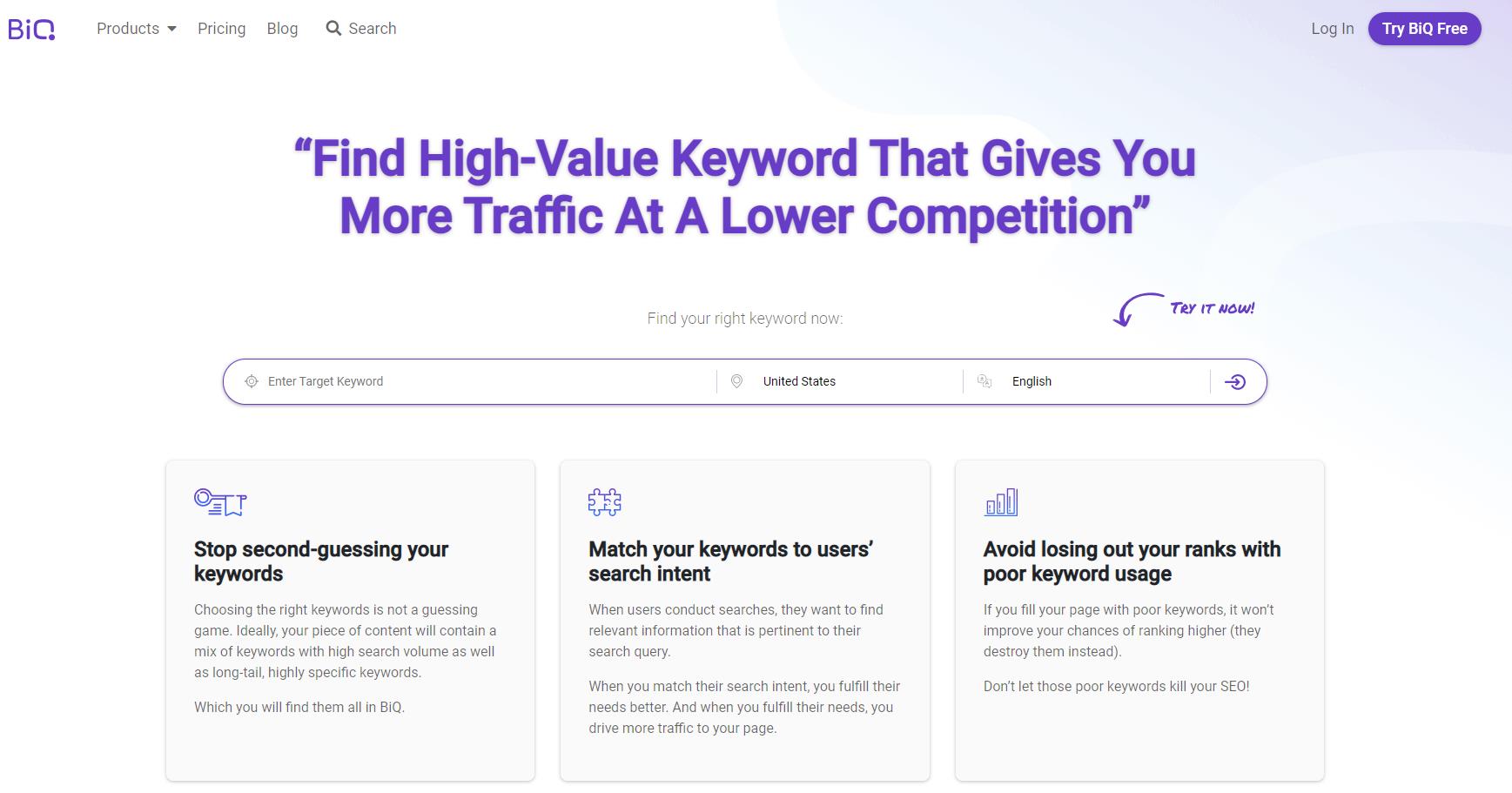 7. Google Ads Keyword Planner
The Google Ads Keyword Planner tool provides several features that may be useful for Local SEO. Though this tool can be used to design Pay-Per-Click (PPC) campaigns, you should pay attention to the competition column, which reveals how the ad placement for your desired keyword may be competitive.
While this free tool is meant for Google Ads campaigns, you can use the tool to optimize content and landing pages to boost conversions.

8. Google Trends
Google Trends is primarily used to compare keyword popularity and to track event-driven increases in keyword search volume.
Though it is not a standard local SEO tool, it provides valuable data such as search volume index and user location information. You can use this information to construct focused ads and devise new strategies for outranking competitors.
This information comes in handy when building out a content marketing strategy for your local business. You can use information from Google Trends to help you appear in the Google search and boost your small business's visibility in SERPs.
9. Yext
This brand management tool can help you generate listings and pages that will improve face-to-face encounters with customers. Using this tool to improve your local SEO performance will put you on the fast track to increased brand awareness, traffic, and, eventually, sales and money.
Yext allows you to remove extra listing duplicates and edit your Google My Business account without leaving the platform. This implies that you can easily publish changes/updates at any moment.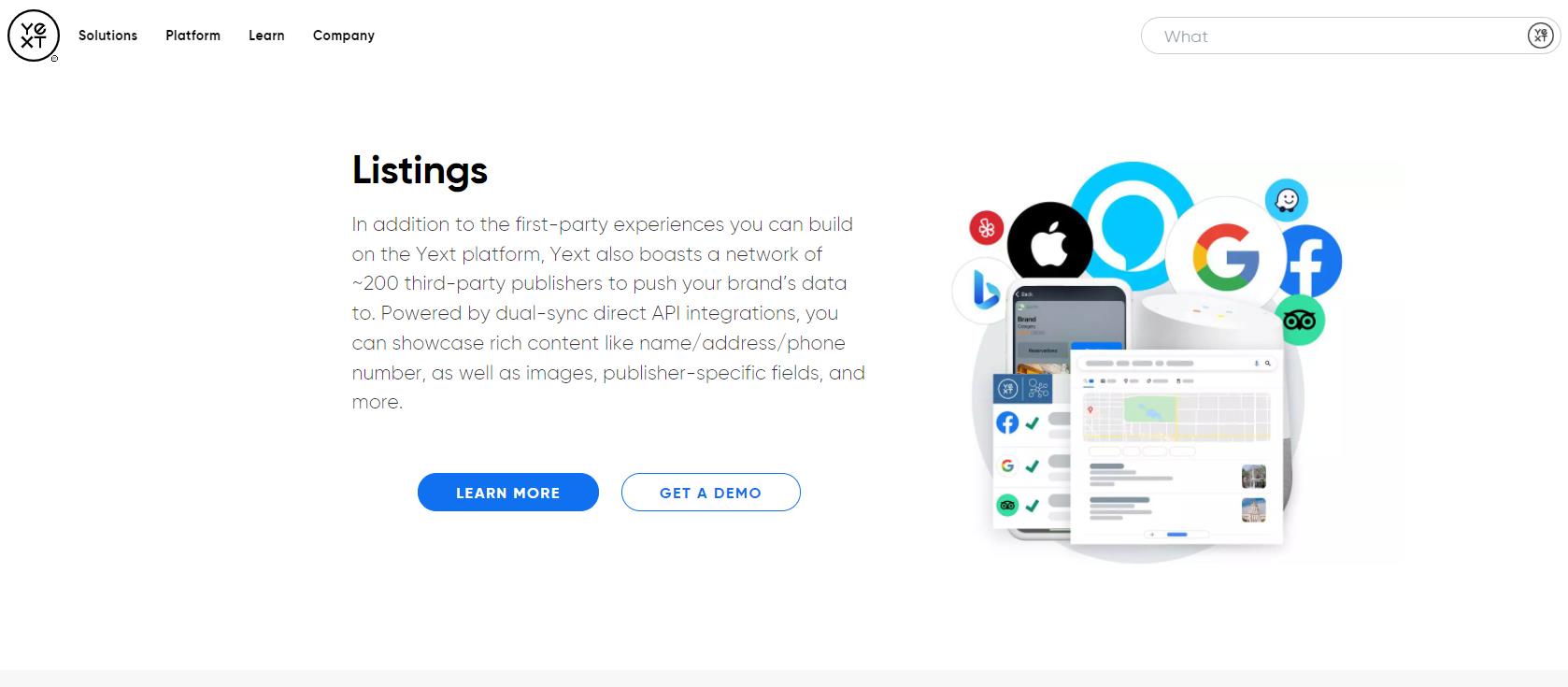 10. Merkle
This free local SEO tool lets you select the type of schema markups or structured data for your pages and blog posts. This type of metadata is how search engines analyze your content to determine what your site is about.
Merkle produces markup code for site pages automatically. Then all you have to do is run it through a schema checker to ensure everything is in order.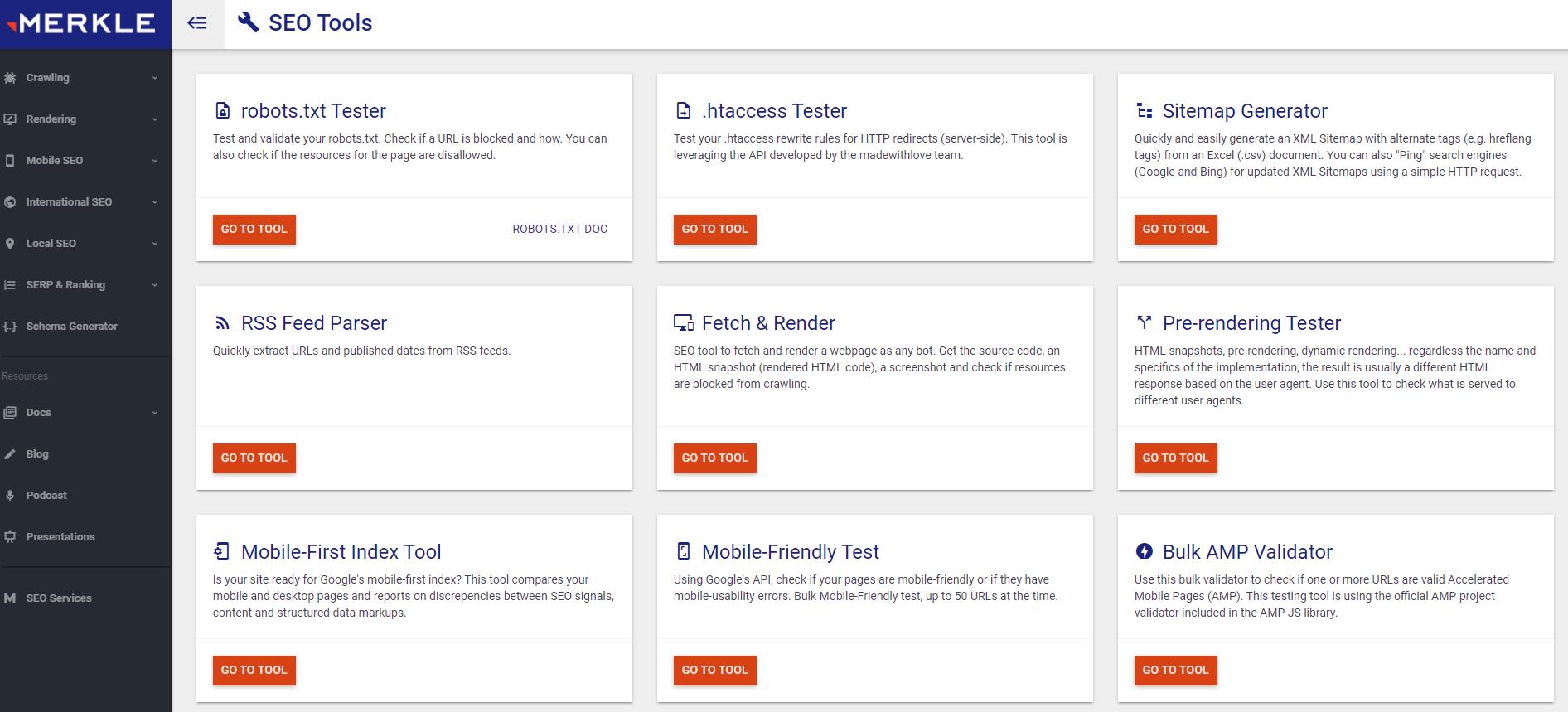 Takeaway
These local SEO tools will help you optimize your website for local searches and ensure that it is one step ahead of the competition.
These are some of the best local SEO tools on the market, but don't forget to use them in conjunction with other keyword research or link building while making sure overall site quality remains high by employing practices like content optimization, user experience design (UX/UI), backlink outreach campaigns.
Driving traffic online is never an easy endeavor; there are various powerful aspects to watch if you want to obtain more visitors. With the appropriate local SEO tools, you'll save time and resources while increasing your local presence and engaging your audience.