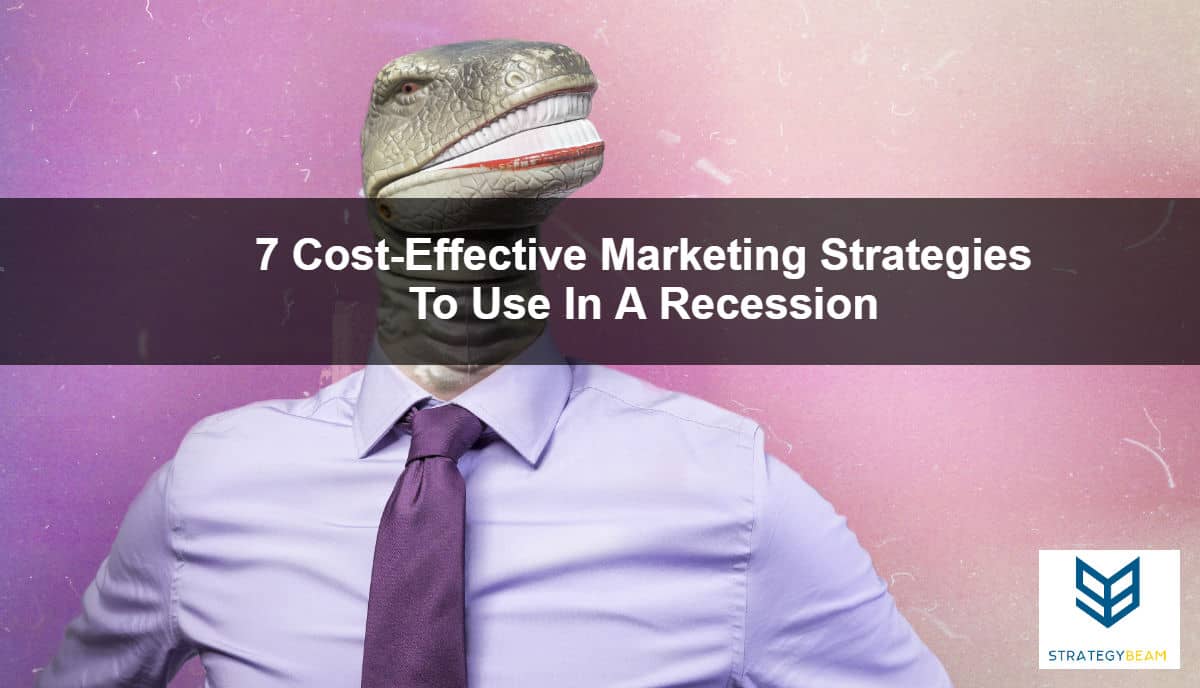 The Need For A New Marketing Strategy During A Recession
Running a business can be a rollercoaster of emotions.
As a business owner, you know that managing everything across your company can be challenging, even in a healthy economy. Still, you will be tested even more as tough economic times hit.
There are plenty of ways to drive profits for your business even if you have to reduce your marketing budget during an economic downturn, like:
Audit & use analytics to review past campaign performance.
Focus on email marketing campaigns to reach past customers.
Establish your online presence with SEO marketing.
Gather more user reviews & testimonials to build trust.
Use Content Marketing to drive the buyer's journey.
Focus ad spend on PPC marketing and Google Ads.
Remarket to qualified prospects on Google & Facebook.
Layoffs, downsizing, and other steep cost-cutting measures are often the first steps business owners take during an economic downturn. Marketing initiatives and marketing budgets are often the first things to go as business owners look to cut costs across their business.
This reaction to tough economic times makes sense, and even if you see all the warning signs of an economic downturn flashing months before impacts are felt, you will still need to adjust your marketing strategy to ensure the health of your business.
Only you can decide the best direction for your business. It's also important to note that how you allocate money and resources to market in tough economic times depends on your financial health, your industry, and external factors in the economy.
While it may seem like all hope is lost and you should cut all marketing efforts, it's essential to know that you have lots of options to market in a recession.
Instead of becoming a victim of circumstances, let's jump into our top tips to help market your business through a tough economy and even a recession.
Marketing For Consumer Behaviors In A Tough Economy
While it doesn't need to be said, I think it's important to state the obvious…
When tough economic times hit, everyone hurts.
People's lives are turned upside down and changed forever when the harsh economic times hit, and this is especially true during a recession.
Whenever our lives change, consumer behavior changes, too, when it comes to how we research and purchase goods and services.
During a recession, your business needs to build a marketing strategy around the human-side of your customers.
The only way to survive a recession is to build a marketing strategy that positions your business as an understanding and trusted partner. You need to build trust, reduce anxiety, and answer questions that your customers have if you want to market through a recession and survive tough economic times.
With that in mind, here are seven ways to market your business through a recession and other times of a depressed economy. These ideas will help you maximize your marketing strategy and focus on channels that will deliver the highest return from the lowest investment possible.
What Marketing Channels Should Your Business Use During A Recession?
Marketing in a recession is difficult because your company has to change how it optimizes cash flow. This means that you may need to reduce your marketing budget, which will require you to cut off some channels and focus limited funding on channels that deliver the highest ROI.
Marketing during tough economic times requires you to focus on the needs of your customers and manage cash flow like never before. The only way to survive a recession is to power the most efficient marketing strategy with the least amount of spending possible.
1. Audit & Analyze Past Performance
You and your team need to invest a limited marketing budget into initiatives that deliver results. There is no room for error, and the only way to know what is working is to look at past data and analytics.
The good news is that you can review performance data from Google Analytics, Google Search Console, and other marketing platforms to determine what you should cut and what you should keep.
This data helps you make smart business decisions, plus this information can help you discover what your customers are looking for so you can guide your marketing strategy forward.
Top tips for using audits and analytics in a marketing strategy during a tough economy:
Invest in channels and content that resonate with your customers.
Use Google Analytics and other data points to understand what channels and types of content your customers engage with the most.
Direct your marketing strategy around the questions that your customers ask.
Build personas and unique content to improve your marketing strategy during an economic downturn.
2. Email Marketing
Email marketing is one of the most cost-effective marketing channels because it can build loyalty and trust for your brand.
Building a list of customers and prospects should be a priority for your business at all times because you can use this information to speak directly to your customers.
You can deliver relevant content right to your customers because you know who your audience is and how they engage with your business.
Be sure to personalize your emails and segment your email list based on the types of products, services, and demographics of your customers. You can generate a lot of sales during tough economic times by using an email marketing strategy that addresses the needs of your customers.
Top tips for using email marketing during a recession:
Organize your customers into different groups based on the type of products and services purchased.
Automate as much as possible, but make sure your email messages are personalized and only include relevant information for your readers.
Use follow-up "drip campaigns" to engage with customers who do not take action with your initial emails.
Always include a clear Call To Action (CTA) in each message. This will direct your customers to the next steps for your business goals.
3. SEO Marketing
SEO marketing is a valuable part of your company's marketing strategy during a recession because SEO helps position your company as a leader as customers go through the Buyer's Journey.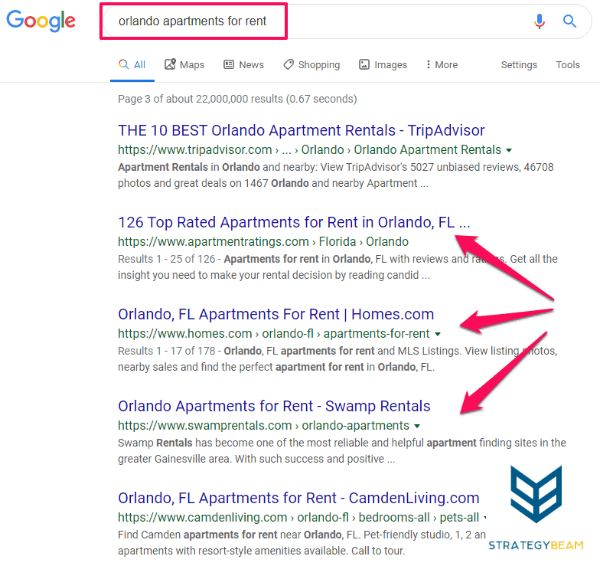 SEO is a long-term marketing strategy, and if you build a strong foundation and invest in smart SEO, you can actually lower overall advertising costs. While this marketing channel requires ongoing investment, SEO marketing can position your business above your competition in a recession.
People will continue to need your products and services, and you can use SEO marketing to outrank your competition for specific keywords used in Google and other search engines. Since demand is reduced during tough economic times, you will need every option available to attract more sales and boost your online presence on search engines.
Top tips for SEO marketing in a recession:
Focus on keywords used by your customers as they search for your product or services. Invest in long-tail keywords since people who use these terms are more likely to buy at that time.
Build content with a clear goal in mind. Don't waste time or resources, building lots of content without a larger plan. You can create a content calendar and use research strategies to understand what your customers are searching for.
Be sure to distribute your content on relevant sites to reach your customers. Content that does not serve the needs of your customer or drives business goals is wasted time and resources.
4. Gather More User Reviews & Testimonials
Customer reviews are an essential piece of any local SEO marketing strategy, and this is especially true when marketing your business in a recession. Customer reviews have the power to influence a purchasing decision because they strengthen your company's reputation.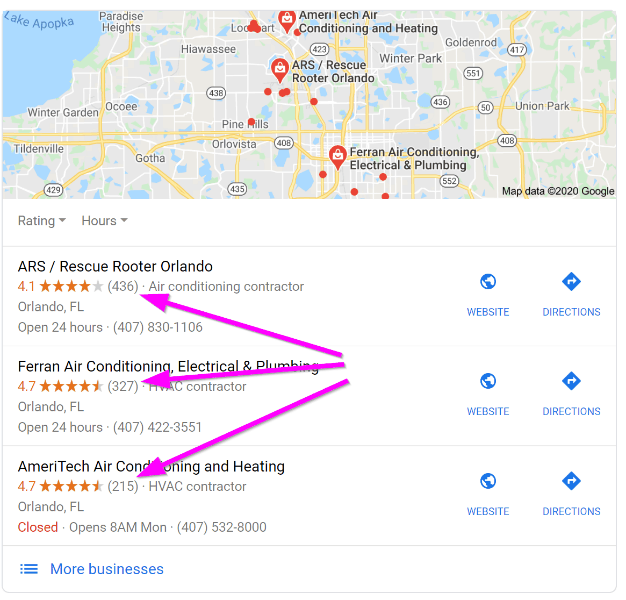 As we have already discussed, a recession means that your business is facing a time when customer trust and confidence is down. Not only are fewer people looking for products and services, but they are also even more worried about making the wrong decision with their limited resources.
This means that you need to do everything you can to build trust with prospects. Your team should put more time and energy to increase the number of user reviews from past and current clients, and then use these reviews in all content to power your marketing strategy in a recession.
Top tips to maximize user reviews in your economic downturn marketing strategy:
Reach out to past and current customers to ask for a review on Google, Facebook, or Yelp. You should contact all customers in your book of business who have not left a review in the past.
There are plenty of Reputation Management programs that you can use to contact customers, but you can also email individuals with a request to leave your business a review. Be sure to check the Terms of Service on different review sites to understand what you can and can't do when requesting a review.
Get the most value out of your customer reviews by using reviews across your business marketing strategy. Place reviews on your website near CTA buttons, and include testimonials in your email marketing campaigns.
5. Content Marketing
Content Marketing is one of the best ways to educate, influence, and close sales during an economic downturn. This marketing channel goes hand-in-hand with SEO marketing, and you can use different types of content to help customers along the Buyer's Journey.
You will need to write lots of blog content and other forms of media to get the most out of this marketing channel for your business.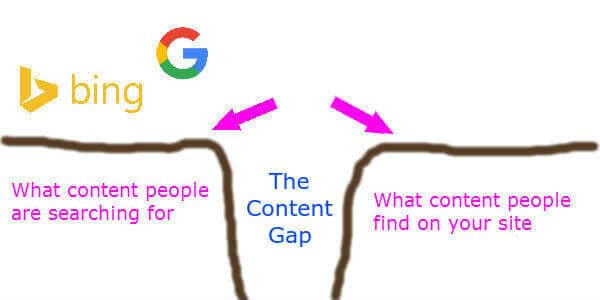 There are different types of content that you can create based on your industry, the needs of your customers, and your business goals. Regardless of what content you create, you will need to invest all Content Marketing efforts into building information that builds trust and confidence with your audience.
It's important to note that Content Marketing requires time and resources to execute correctly, so you should take time to review your analytics (see point #1 of this list) to make sure your content meets the needs of your customers.
Top tips for Content Marketing strategy in a recession:
Review analytics and develop a more extensive plan before creating content. This is important because your content needs to address the questions and needs of your customers.
Integrate content across different channels, like email marketing and social media. This approach allows your content to live on different channels and reach a broader audience, which makes your Content Marketing efforts even more valuable.
Track content performance in tools like Google Search Console, Google Analytics, and other analytics platforms to learn what is working.
As you learn what works, you should commit to developing more content that performs best and meets your business goals.
Create content around the needs and questions of your customers. Tough economic times create fear and uncertainty, and you should build content to address these new variables.
6. Focus Your Budget On Google Ads Marketing Campaigns
While you may reduce your marketing budget during tough economic times, it's crucial to only cut costs that don't generate direct profits. This means that you should focus spend on marketing channels that drive revenue for your business.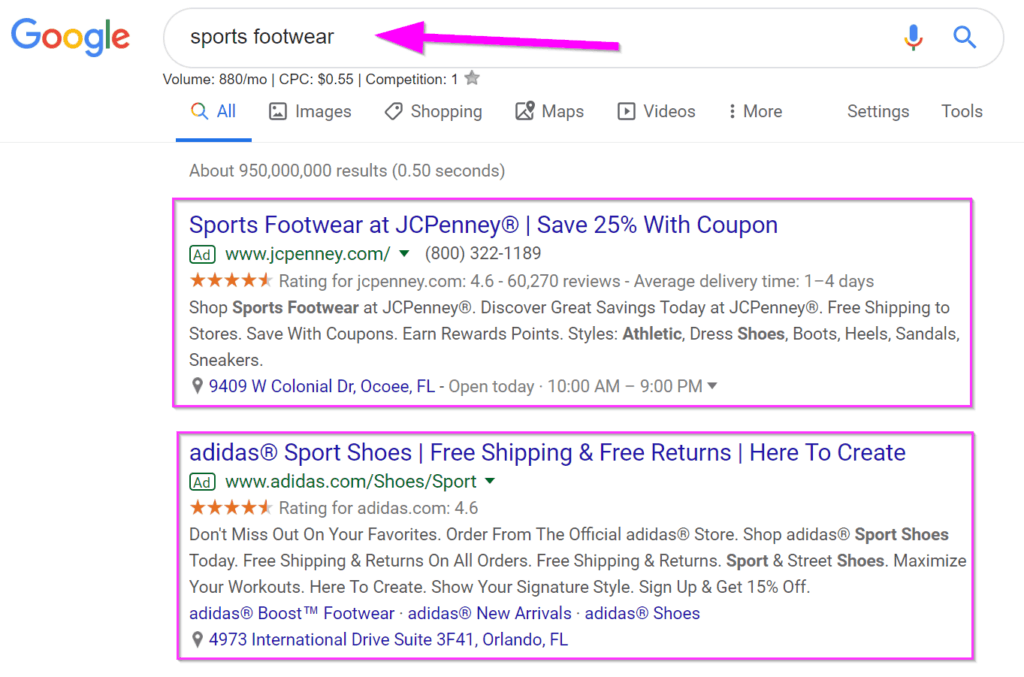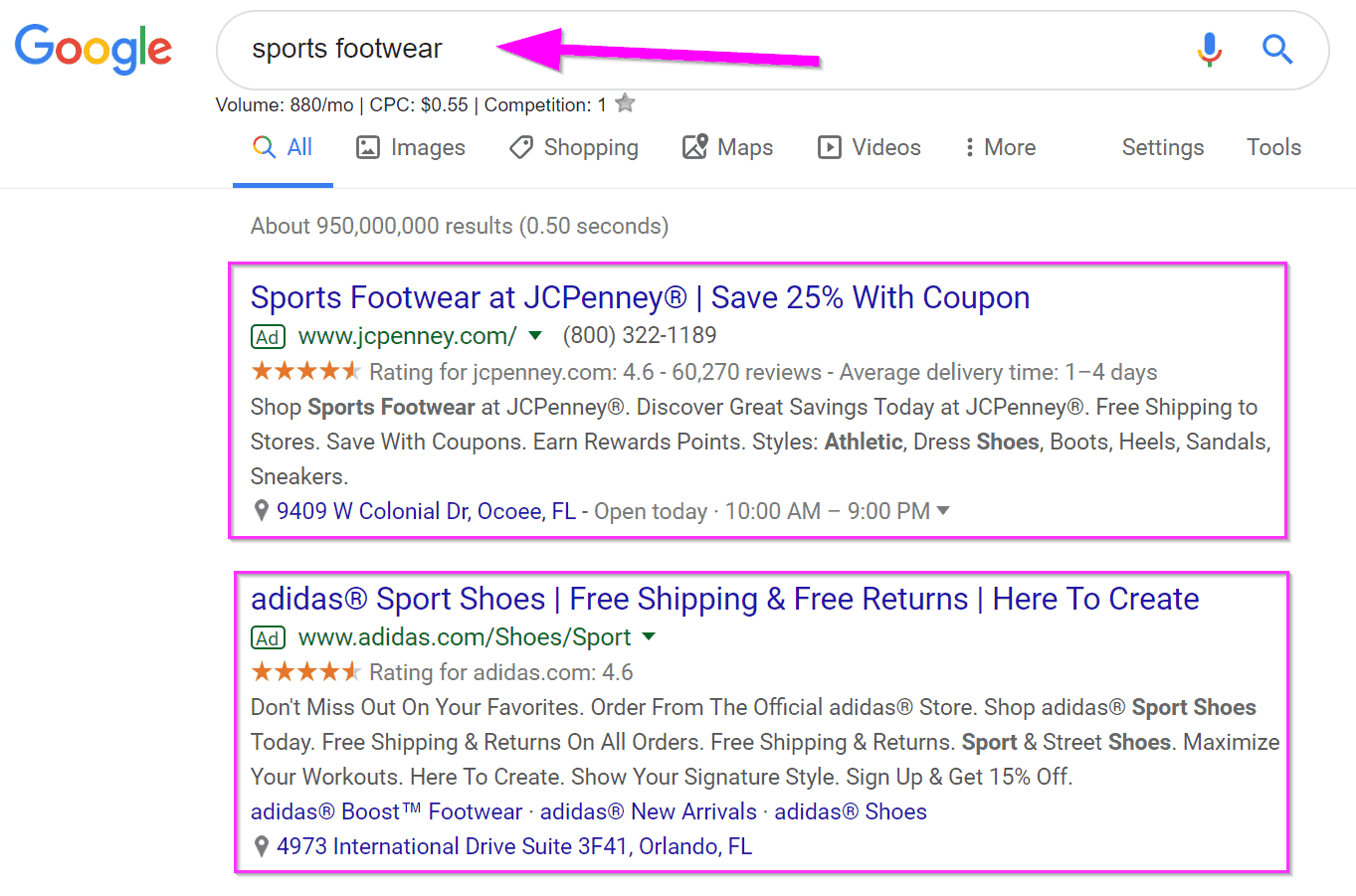 The great thing about PPC is that you have a lot of control over who, when, and what people see, so you won't spend money talking to an audience that won't buy from you. In addition, you can also track everything within Google Ads, so you can optimize campaigns based on past and current performance.
One of the most effective marketing channels for any business looking for direct sales during an economic downturn is through Google Ads. This platform allows your business to reach qualified leads, and you can generate sales once you properly optimize campaigns around the needs of your customers.
Instead of spending a reduced marketing budget on initiatives that won't drive direct sales, you can optimize PPC campaigns to reach qualified prospects that will turn to pay customers.
Top tips to maximize PPC marketing during an economic downturn:
Turn off campaigns that have not performed well in the past.
Tighten targeting options on Google Ads campaigns that you keep running. This will result in less engagement, but each engagement will be
more qualified and lead to more sales.
Run A/B tests on select campaigns to see how to maximize each click and write compelling ad copy to drive more engagement.
7. Remarketing Campaigns On Facebook & Google
You will likely have to reduce your marketing budget during a recession, and this means that you need to make every dollar count. Your business can boost sales if you remarket to people who visit your website with Google Display Remarketing and Facebook Remarketing.
Remarketing campaigns are simply initiatives that tag browsers whenever someone visits your website. Since someone visited your site, you can assume that they are qualified and interested in your products or services.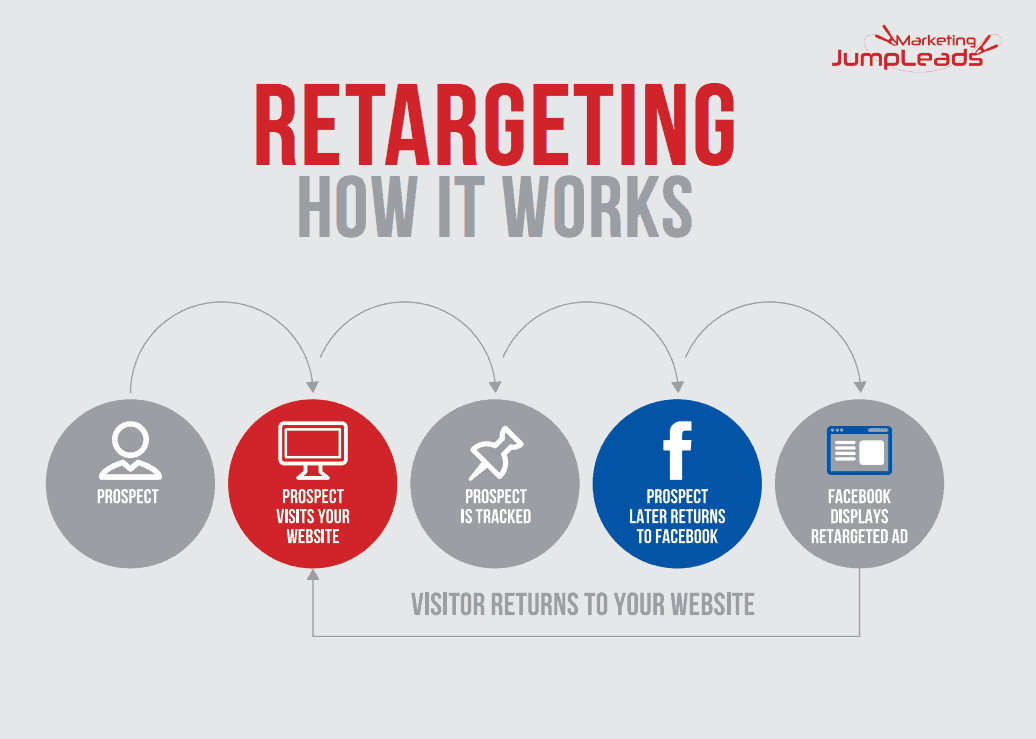 Instead of letting prospects forget about you, you can use remarketing to engage with your audience once they leave your site. This channel is essential because you need to convert every prospect and close every sale if you want to survive an economic downturn.
Facebook remarketing campaigns are some of the least expensive and more effective marketing campaigns because you can show ads on Facebook to people who have visited your site in the past.
Top tips for using remarketing in a marketing strategy in a recession:
Create specific ad groups for different pages on your site. Each ad group should have unique creative and ad copy based on the type of content that your prospects visit on your website.
Keep a close eye on how much you spend for each click on remarketing campaigns. You can adjust spend preferences on Google and
Facebook, and you should set this amount based on your marketing budget and value of products/services sold.
Adjusting Your Marketing Strategy To Thrive In A Tough Economy
As a business owner, you need to make hard decisions as you feel the impact of a recession. You may need to let people go, cut expenses, and reduce your marketing budget.
There is no way around it- economic downturns are bad for everyone, and times like these can test even the best entrepreneur.
While many variables are out of your control during tough economic times, the good news is that you can still use specific marketing strategies to survive a recession.
Tough economic times are tough for all business owners. It can be lonely as you try to find your way through the hard decisions to come. But the good news is that…
You're not alone!
Feel free to talk to our team of professional marketing consultants about your options and how to maximize your marketing budget today!