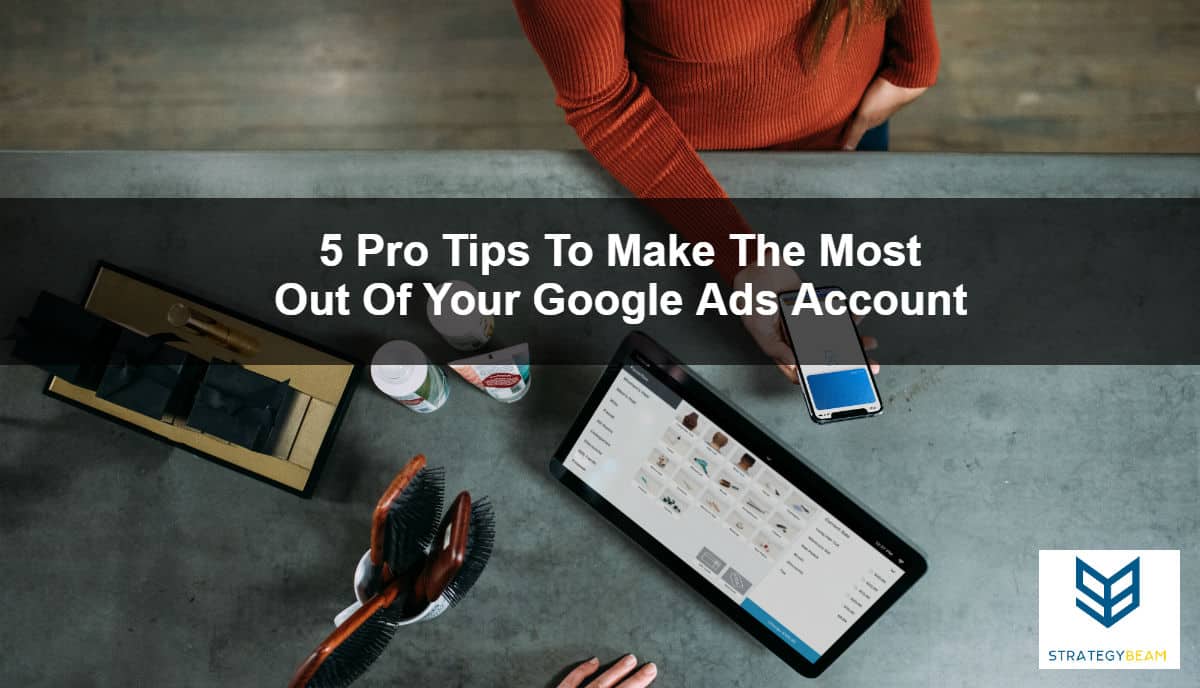 Basic Google Ads Account Management Tips & Tricks
Google AdWords management is more difficult then it may look on the surface. From the outside, it will appear as if you only have to add a few keywords, write text block ads, sit back and wait to collect your paycheck.
While this would be amazing if it were true, this could not be far from the truth. Google Ads is an investment into your business but since you pay for each click you can start spending a lot of money if you are not careful.
Google Ads management is very complicated and it is likely to run away from you if you do not know exactly what you are doing.
Google AdWords Audit Special
Identify structure concerns, wasted spend and opportunities from our professionals for only $350 ($1,597 value)
1. Don't Mix Search and Display Campaigns Together
A quick example of how this type of spending can get out of hand is if you don't know the difference between different keyword types. It is important you understand the difference between phrase, broad, broad match and exact modifier keywords before you start your campaign.
If you do not properly understand the difference between Display Network, Search Network, cost per click, CPA goals and conversion rates, then your use for PPC marketing will be more like playing the slot machine and not tapping into the potential of Google's powerful advertising network.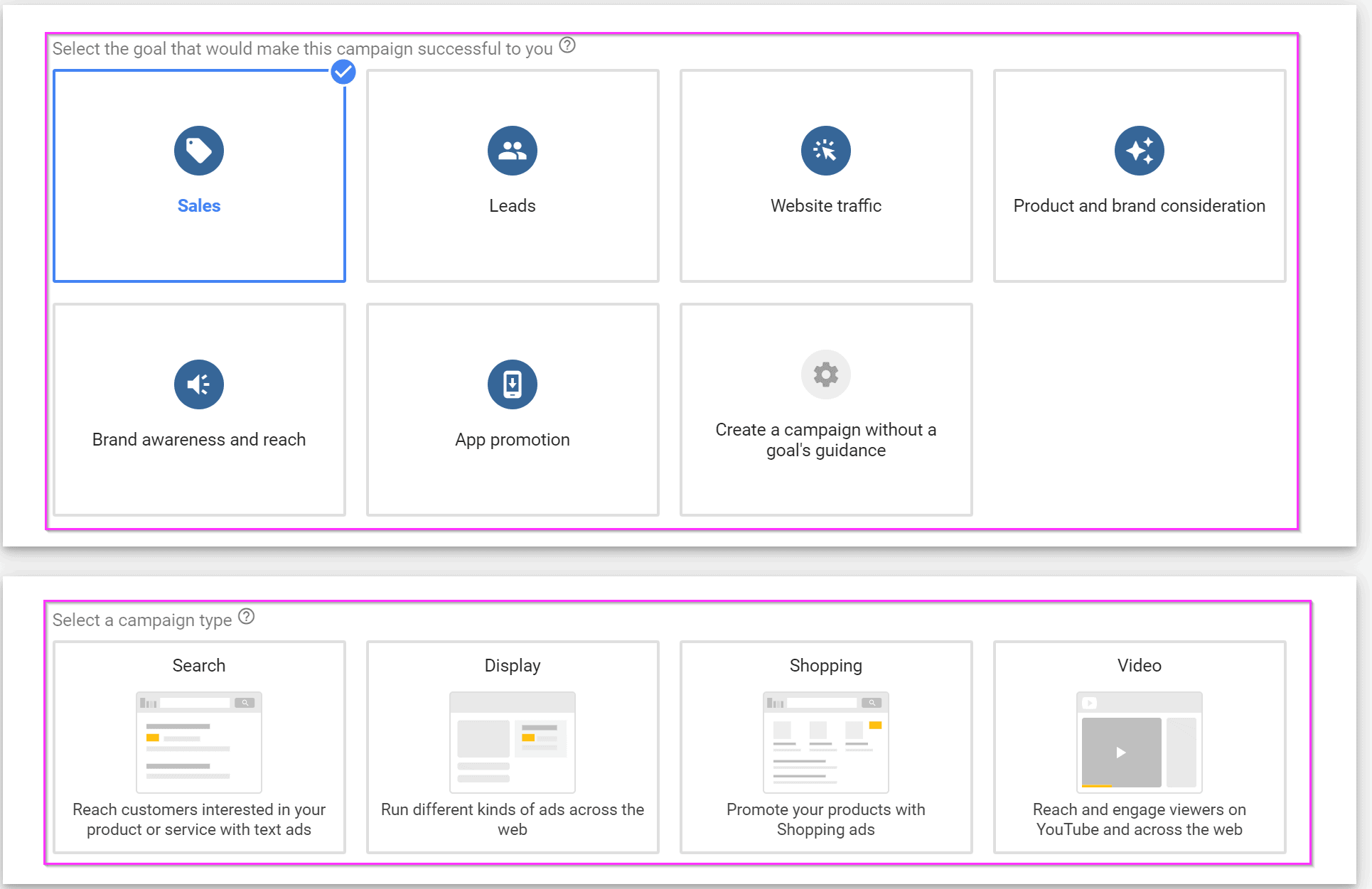 You should only set up campaigns that use a single campaign type. Many Google AdWords managers set up their campaigns using several campaign types at once, but this approach can limit your success.
Instead, you should create every campaign based on a single campaign type. Not only does this approach help Google understand your content, it also helps you separate attribution when looking at reports. This is one of the first steps that you will take when setting up a Google Ads account, and you want to make sure you follow this basic step from the beginning!
2. Organize Keywords Into Individual Ad Groups
Sending people who click on an ad to a relevant landing page that covers the same topic as the keyword in your ad groups will result in a higher Quality Score.
This means that you will be charged less for each click and your ads will show more often. This is because Google wants to show relevant ads to their audience, and increasing your Quality Score may sound more like a no-brainer.
Yet, as the ad copy for products and services become more specific, you will be tempted to link the ads to pages that are already existing, instead of creating new ones.
This is where many companies go wrong. They do not customize their PPC ad copy to match their landing pages in an effort to reduce work on their team.
Save Over $1,000 On An AdWords Audit
Our
Google Ads experts will audit
your entire campaign, keywords, and write new ad copy for you. For the low price of $350 ($1,597 value)
If your ads are not related to the landing pages, your visitors are unlikely to convert. For example, if someone searched for IT Consulting Services and an IT Consulting result appeared, it should not lead them to an IT Support page.
Outsourcing your PPC marketing to a professional Google AdWords management company means you will get the attention and insight you need to optimize your campaigns to get the most out of each dollar you spend.
3. Create Unique Ads For Each Ad Group
There are times that your ads account will struggle, and sometimes the right solutions are not something that you can handle internally.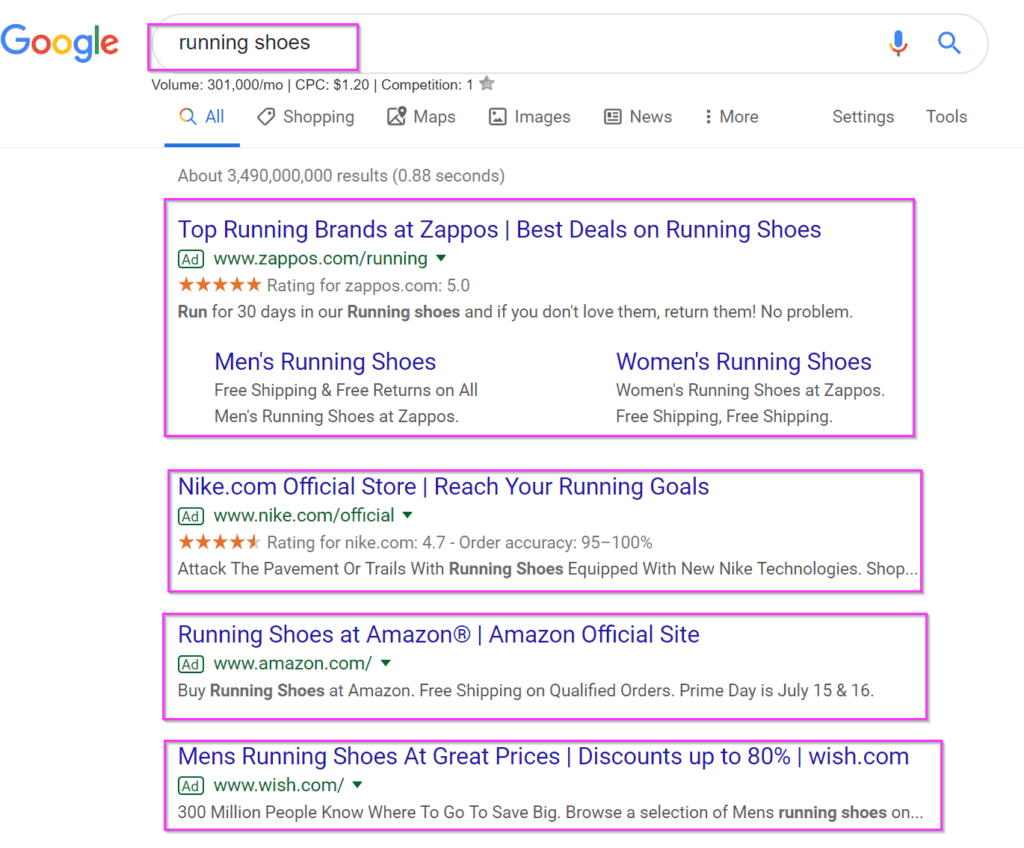 As a business owner, you might have someone who is great at managing bids and keywords, but low conversion rates are huge torpedo to advertisement results. Some in-house PPC teams have specific knowledge but lack a more holistic view of PPC marketing.
Outsourcing PPC to an ad agency can help you address problems and find solutions more effectively.
4. Include Keywords In Your Ads & Landing Pages
One of the things you can do to turbocharge your Google Ads campaigns is to ensure that there is good continuity between the ad copies, keywords, and the landing pages.
A quick example, if a person searches for your running shoe brand and the brand appears in the search results, you would not want a landing page that mentions other shoes.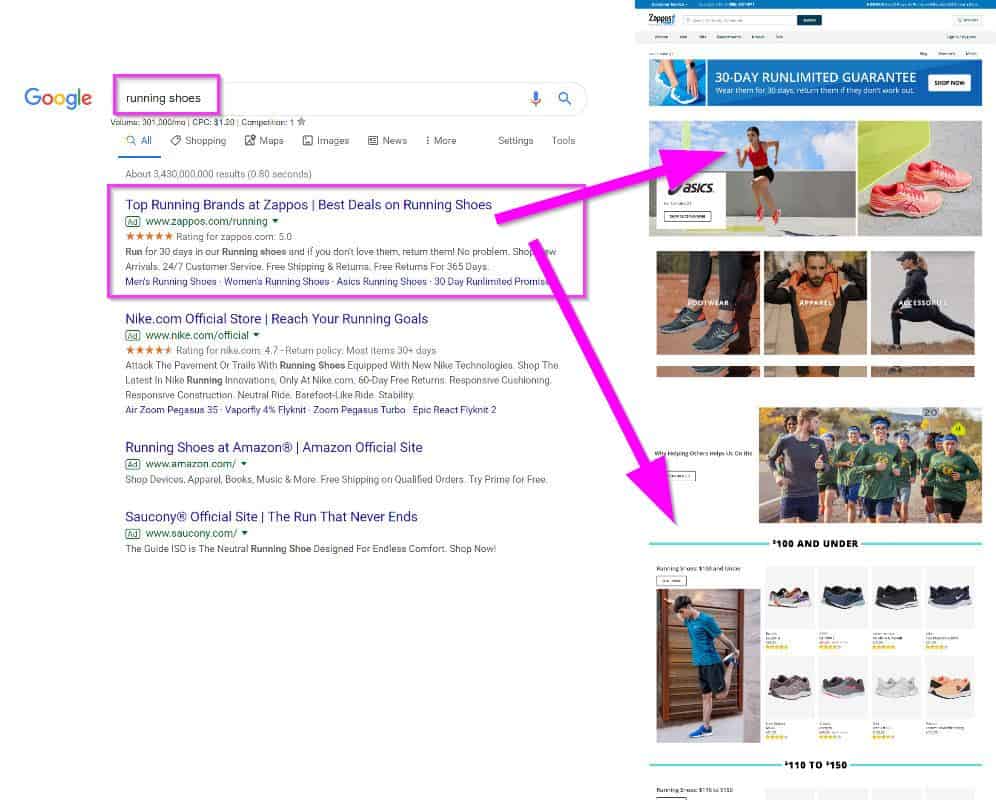 You have to provide your audience with exactly what they are looking for and that involves establishing a better continuity between the ads, keywords and the landing pages.
For that to be possible, you have to break the keywords in many ad groups and include keywords that people are searching.
A better of doing that is to switch the insertion of keywords. A good Google Ads agency will help you do that in a better way.
5. Use Geotargeting Options
Only a few individuals understand the benefits of adjusting their bids according to the geographical locations such as counties, cities and states.
Focusing your ad spend on a specific demographic and population in a geographic region will result in higher conversions and lower marketing costs.
To benefit from the available geotargeting options, you have to check all the available options according to your location by clicking the "Settings" and then choosing the "Locations".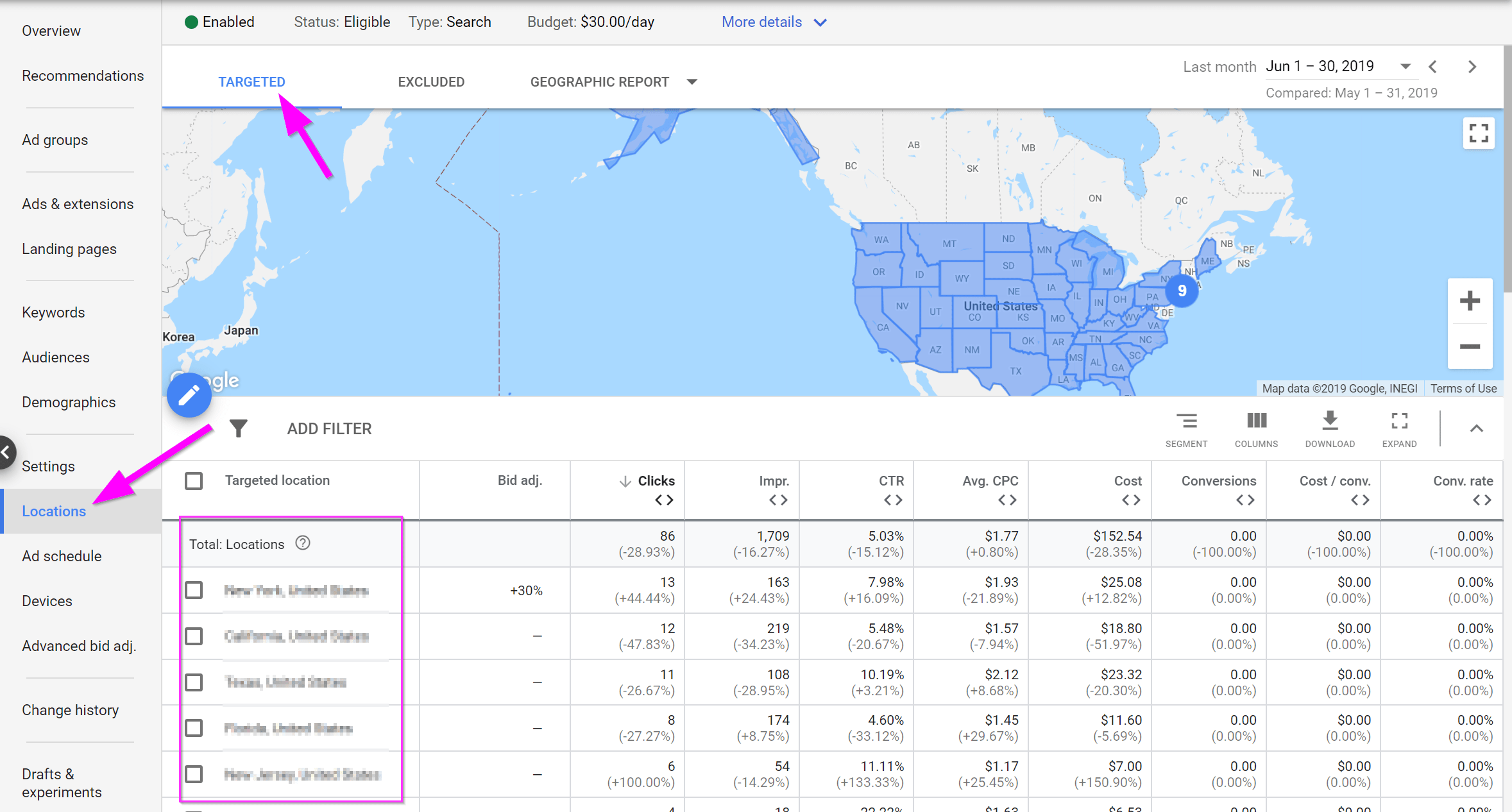 After that, evaluate your location by city, state, and country. You can customize ad.copy and settings based on areas that are known to convert better than the others so you can adjust the bids up by around 25 percent, 50 percent or similar figures.
If one geographic area is performing poorly, you will have the chance of adjusting your bids downwards. A Google Ads agency will help you adjust that in a better way.
(Bonus Tip) Optimize Ad Extensions Whenever Possible
To take your Google Ads to the next level, you will have to optimize ad extensions whenever possible.
Google callout extensions are a powerful type of ad extension that allows the advertisers to add short 25-character blurbs to their ads to call out the important offers and features. Here are a few of the best extensions that you can use today in your Google Ads campaigns.
Callout Extensions

Sitelink Extensions

Structured Snippets

Location Extension

Call Extension

Promotion Extension

Messaging Extension (only shows on mobile devices)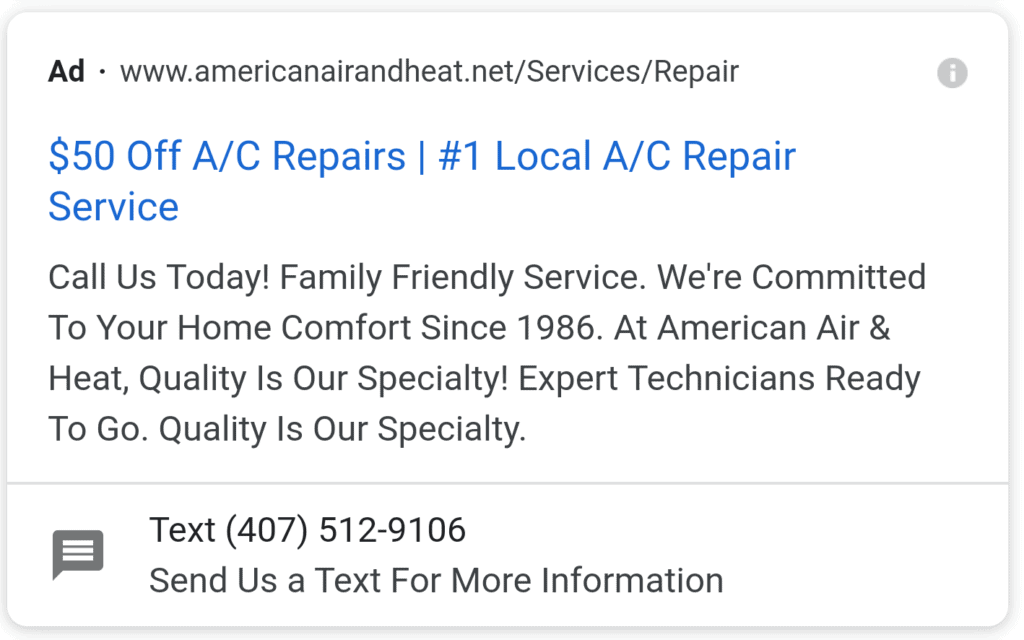 If you want to get your ads to stand out then you should use extensions whenever possible. Not only do extension help your audience, it also provides Google with additional information to help your ads rank in the SERPs.
The best thing about extensions is that they will allow you to draw more attention to the important offers and features of your product while extending your ad copy.
Making The Most Of Your Google Ads Account
Managing on account forever alone or relying on an internal team to do that is likely to cause future problems.
You will feel like you have been there, doing that, trying that and you have nothing left. Agencies have teams that focus on ads accounts and they will bring fresh perspectives and different ways of thinking, so make sure your team or the agency that you outsource PPC to are making the basic adjustments to your account because they can make a huge difference!