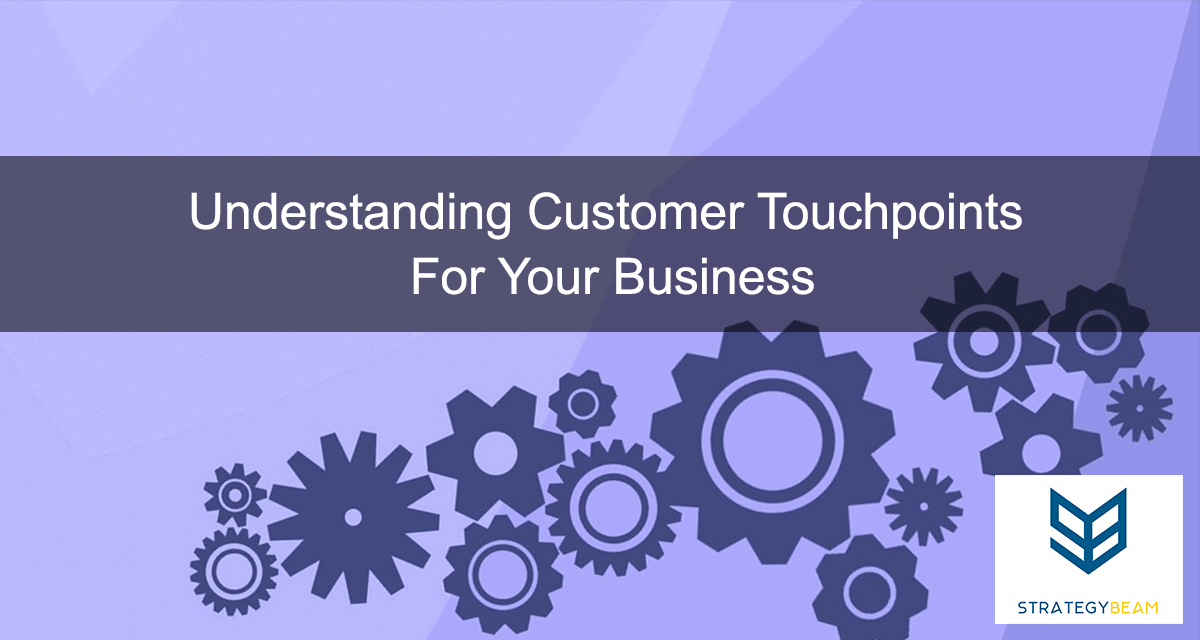 Why Is Optimizing Customer Touchpoints Online Beneficial For Business?
Customer touchpoints are the crucial intersections where your audience and your brand meet. A customer touchpoint can occur at any point of the Customer Journey:
Realization
Awareness
Evaluation
Purchase
Since a customer touchpoint is just the way your audience interacts with a specific piece of content, you can understand the needs of your customers with several free online marketing tools for small business owners. A touchpoint can be a blog post, a web page, an ebook, or an email.
I have worked with several small businesses owners here in Orlando who are looking for ways to improve their business. One of the best ways to do this is with a market analysis to understand customers and market trends. The real purpose of a market analysis is to help business owners and their teams gain an understanding of their competition and customers.
This type of information is only found through small business market research, and a few of the ways this information can help you include:
Product research and launch.
Identifying untapped opportunities.
Expand your current services and offerings.
Claim Your Free Local SEO Consultation
Optimize your Google My Business Listing & boost your Google Maps ranking with a quick, no obligation 20-minute consultation.
Optimize Your Customer Touchpoints
Customer touchpoints are important because they provide context to the customer journey for your audience. These benefits are often realized with the help of a freelance copywriter to speak the language of your customers and drive more conversions.
These points provide the opportunity for your brand to build a relationship with your customers.
You need to understand your customers before you begin creating content. This will ensure you are not wasting time or resources to create content (since content creation can be expensive).
Creating Customer Touchpoints
Optimization is the next step to create a great experience for your customer. Once you know their needs and desires you can begin to make the best content possible.
Think through every action your audience takes during the process of researching, purchasing, etc. to get to your product or service.
Claim Your Free Local SEO Consultation
Fix your rankings in local SEO and walk away with actionable steps to improve your rankings.
Think how they feel before, during, and after each step, and what content they will be exposed to. For example:
Place helpful information about your products or services in strategic locations to guide decisions.
Create landing pages that convert, so you can close more sales with minimal effort.
Entice your readers to sign up for your email list, and other channels. Send high-quality email campaigns depending on their stage of the customer journey once they sign up for your email list.
Tie your content together at each touchpoint, so there is a consistent feel to the experience. An example of this is to provide a support page link on your receipts, that change depending on the product your customer purchases.
Leverage channels and messages to determine what stage your audience is at (if you don't know already).
How To Use Market Research In Touchpoint Marketing
The main reason to go through the market research process is to get information to help your business grow and strengthen your position in the market. Here are a few key reasons that all small business owners need to invest in market research.
1. Direct The Decision Making Process
Many times marketers and small business owners believe they know their customers better than they do. There are ways to confirm your assumptions before launching a product, but marketing research gives you business insight.
2. Serve Your Customers
Your customers are the most important part of your business. Since your customers consume your products and services, you need to make sure you understand their wants/needs. The market research process forces you to look at your customers, your products, and your competition.
I have gone through the entire process for several local Orlando business owners. Our findings provided great insight and helped the business to alter their plans and campaigns. This shift saved them lots of time and money, plus they were able to serve their customers better!
Market research helps you understand your customers as they interact with your market and how they engage with your competition. Among the various data points used with my Orlando clients, I help them understand their customers by looking at:
Market network
Customer focus
Competitor scale of operations
Competitor authority, engagement, and niche
A detailed market analysis report will help your business understand your customers and how your competition interacts with your customers.
Market research can help you understand the underserved consumer section so you can focus on ways to serve your customers. One of the most dangerous things a business can do is to assume they know what their customers want. If your assumptions are wrong, then your business risks losing a lot of money in the process.
3. Identify Your Target Market
Along with helping your business serve your customers better, a market research analysis will also help you identify your target market.
The market research process helped my clients learn interesting information about their customers, including:
Age
Geographic location
Gender
Buying habits
The preferred method of purchase
This type of information is vital to ensure your business is marketing and promoting your products/services to the right demographic.
The channels and messaging of your business are based on preferences of your audience. A market research analysis helps you identify your target market and helps direct your marketing efforts based on user profiles and preferences.
4. Maximize Profits
Much like the previous benefits, market research permits your business to discover ways to increase sales and maximize profits. By going through the process to develop a market analysis, you will identify new methods and approaches to increase your bottom line.
Several Orlando business owners have shifted their company's concentration from maximizing sales to increasing profits for their company after we reviewed a market analysis.
We were able to identify not just untapped opportunities for profits, but also how to optimize their marketing dollars. This type of shift was only possible by understanding all the components that influence profitability, as seen from a marketing analysis.
5. Increase Sales
When your business understands your customers' needs, attitude, and wants toward your product you can increase sales. You can also increase sales by knowing what your competition is doing to take appropriate action.
A market analysis of your small business can help you target customers who are currently using your products or services and convert non-users into customers for your business. With this insight, your business will be able to work with your team members to identify opportunities for growth and optimization.
Begin With The Basics
The process of content mapping, and building user personas to optimize every customer touchpoints can be an overwhelming.
However, it doesn't have to be. As long as you start small and stay smart, the process should be organic and grow at its own pace. Don't rush in and build out each touchpoint, because there are often smaller and easier customer touchpoints to consider that will have a larger ROI compared to those that require development time.
Creating and optimizing content is an organic process. At the very least, you should be validating your customer assumption by revisiting how your campaigns are doing at each of your customer touchpoints.
Follow these steps to build your customer touchpoints around what your customers want and see the great results!