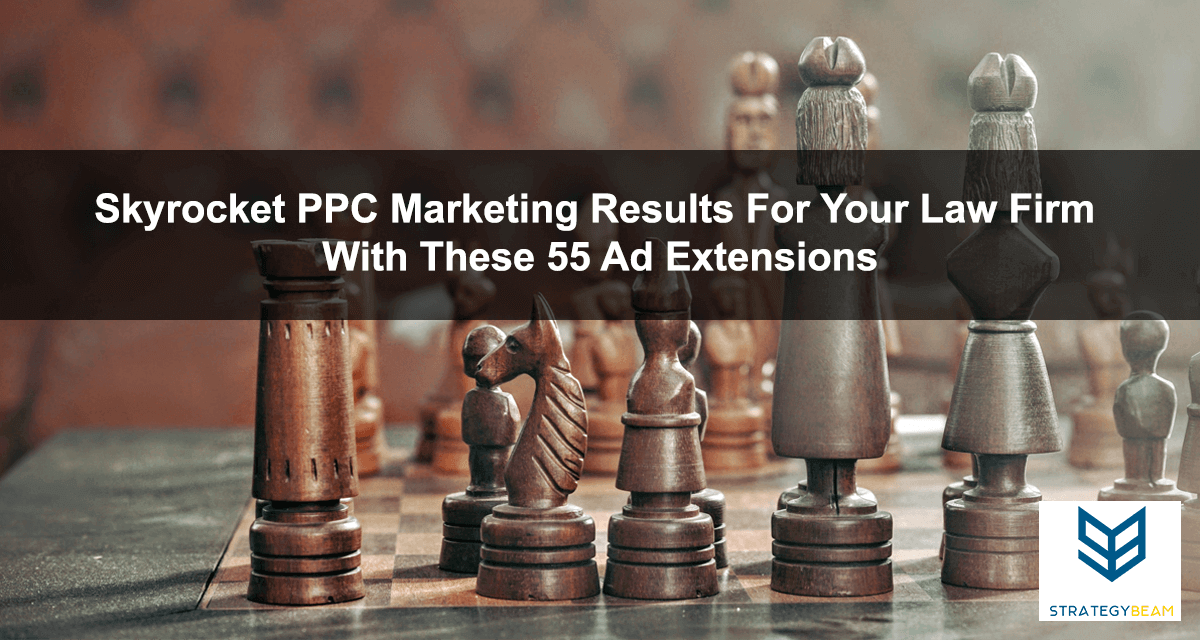 Google Wants Great Info For Your Law Firm PPC Ads
Google is always looking for great content based on the needs of their users. If your law firm outsources PPC as part of your online marketing strategy, then ad extensions are a great way to ensure your firm maintains a top position in search results.
I have found that attorney PPC ads that include relevant ad extensions tend to rank higher and perform better. This is because the more information you provide your potential clients, the more likely that they will engage with your ads.
Ad extensions also increase the amount of real estate your ads take up on the screen, so you push your competition down the page. They are also a great addition to any PPC strategy you are running for your law firm and have proven results in both Quality Score, Click Through Rate and overall conversions.
How Your Law Firm Can Easily Boost PPC Performance
From Google's standpoint, the more information you provide your audience, the better. This means that the more information you include in your ads, the better you can track Google Adsperformance metrics.
To help Google understand your firm's PPC ads, you should include all field with valuable information with different Google Ads extensions, including:
URL to a unique landing page (never your homepage).
Descriptive Headline 1 & Headline 2.
Relevant Path 1 & Path 2 (these are vanity but informative).
Valuable content in the Description. Include a strong CTA if possible.
Use all applicable Ad Extensions, including:

Sitelink Extensions
Callout Extensions
Structured Snippet Extensions
Call Extensions
Your PPC campaign relies on the basics of a winning website, so your legal firm must have great copywriting on your website. Without the basics of a site that converts your attorney PPC campaign won't provide the results you expect and could cost you a lot of money in the long run.
Ad Extensions: PPC For Law Firms
1. Sitelinks
Sitelinks serve a shortcut to the most relevant pages on your website. Your law firm PPC marketing strategy will increase CTR and conversion rates if you use the right Sitelinks and strong landing pages.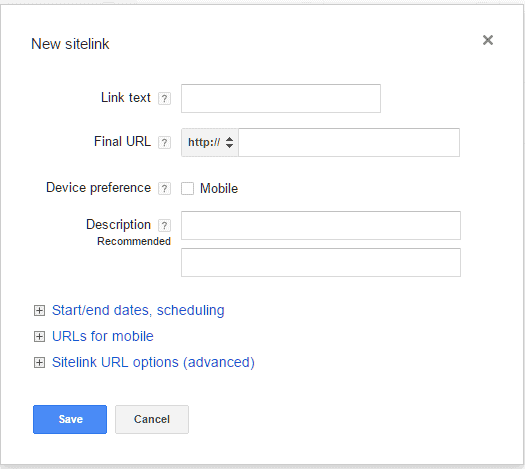 Sitelinks will also assist your legal PPC strategy because it provides extra information to your audience.
Since your customers are likely stressed and desperate for information, you should use Sitelinks to address their immediate needs.

The main benefits of using sitelinks for your attorney PPC strategy includes:
Pushes competitor ads and organic results further down SERPs.
Increases your firm's visibility and leads to more traffic.
Decreased bounce rate on your website since people will click on specific pages.
Opportunity to make your ads more relevant.
Use keywords as links to attract more users and increase Quality Score.
Increase your PPC Ad Click-Through Rates.
I've collected examples of great sitelinks that your law firm can use for your PPC marketing plan. You should consider these as guiding examples, but you can use them as inspiration and adjust to your needs.
Contact Us
Settlements & Verdicts
Why Choose Us
Client Reviews
Free Case Evaluations
Meet Our Firm
Available 24 Hours A Day
Meet The Attorneys
24/7 Free Consultation
XX+ Years Experience
Million $ Settlements
About Us
Firm Overview
I like sitelinks that are unique and help increase trust and authority of your law firm. "Why Choose Us," and "24/7 Free Consultations" are some of my favorite. I don't usually like to use "Contact Us" or "About Us" for law firm PPC sitlelinks because each click can be expensive and these pages tend to be very general.
Attorney PPC can be a very expensive marketing tactic. With the right sitelinks, your law firm marketing can see significant results with the right legal PPC campaign that includes Sitelinks!
2. Structured Snippets
Since law firm marketing tends to have a pretty high price tag associated with it, you need all the help you can to increase engagement from qualified Structured Snippets are one type of Ad Extensions that you can use to decrease the cost of your firm's PPC strategy.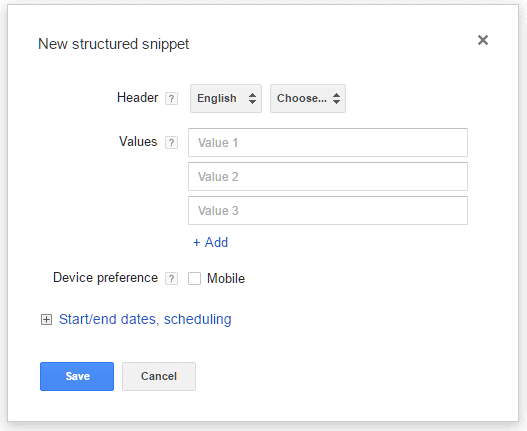 Structured Snippets are a powerful tool if you offer well-known products and services if you are struggling to get the word out about your offer.

Adding Structured Snippets into your ad account will give you a competitive edge to draw attention to what your law firm offers.
Outsourcing PPC continues to prove an effective way for your law firm to attract qualified clients and close paying customers. With Structured Snippets, your firm can feature specific services and benefits that you offer your clients.
This information can increase your Quality Score while also providing extra relevancy and value to your PPC ads.
Your law firm can take advantage of Structured Snippets to increase qualified clients. Your firm will see a dramatic increase in PPC performance by using Structured Snippets with the following benefits:
Get an extra line of text to communicate your firm's value.
Increase your CTR and boost your Quality Score.
Push your competitors' ads and organic results further down on SERPs.
Higher quality clicks and engagement.
More relevant ads and additional value.
Here are some of the best Structured Snippets I found for law firms.
While this list is not exhaustive, I think there are some Structured Snippets here that your law firm can use to increase engagement and attract higher-quality leads:
No Fees Unless We Win
Dedicated Advocates
Free Case Evaluations
Appointment Flexibility
Local Representation
Personal Attention
Quick Response
24/7. Call Now!
BBB A+ Settlement
Billions Recovered
Dedication To Results
Affordable Payment Plans
Phones Answered 24/7
Payment Plans Available
Decades of Experience
Thousands of Cases Handled
Call Now For A Free Review!
Compassionate Friendly Staff
Call Today!
Top Trial Lawyers
Call Today to Get Started
Get An Immediate Consult
Live Chat Available
Board Certified
Aggressive Defense
Proven Results
Free Case Review
Some of these example Structured Snippets are stronger than others, like "Top Trial Lawyers" and "Board Certified" are really good.
However, I don't like "Call Today!" because that could be included in the ad copy or a Callout Extension. I usually like to use Structured Snippets to highlight specific services and specialties offered by law firms.
3. Callout Extensions
Callouts allow your law firm to show unique offers and benefits with an additional line of text for your ads. Similar to Sitelink Extensions, Callout Extensions provide valuable information about your firm's services.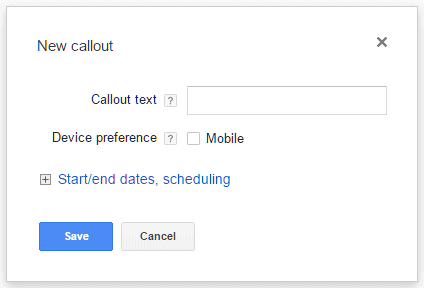 Callout Extensions provide your law firm with an opportunity to take up more real estate and offer insight into the trust and authority of your firm. I use Callout Extensions in my ads that handle catchy benefits/phrases for my clients.

You can use Callout Extensions to build positive ripples into your legal PPC ads. Create credentials in your PPC ads to entice qualified leads and engagement with your audience.
Here is a short list of example Callout Extensions that your law firm can use as inspiration for your PPC marketing campaigns:
Satisfaction Guaranteed
Upfront Pricing
Trusted for XX Years
Always Available 24/7
Fast Response
Financing Available
History of Results
Read Real Client Reviews
Over XXX Cases Heard
Peace of Mind Guarantee
Expert Friendly Service
Free Case Consultation
Local Representation
Make Things Easy
Trusted By Over XXXXX
The thing to remember about Callout Extensions is that they will not need a separate landing page like Sitelinks do. This means you can use Callout Extensions to highlight benefits with your law firm without having to devote additional resources to build other assets on your website.
If you are looking to improve PPC for your law firm, then you should consider using relevant Callout Extensions in your PPC campaigns. This information can help your customers find the information they need and increase the effectiveness of your entire campaign!
Leverage Ad Extensions To Make PPC Work For Your Law Firm
If your law firm marketing plan wants to include PPC, then you should consider how to leverage the benefits of ad extensions today. You are in a competitive market, and anything you can do to help make your firm stand out will benefit you in the long run.
Ad extensions provide you with another way to showcase the benefits and unique aspects of your firm as your target audience searches for your solutions. Ad extensions also help you increase your authority and build trust, while also taking up additional real estate on SERPs. This will contribute to pushing your competition down on the page, rising in more exposure for your law firm.
This will contribute to push your competition down on the page. As a result, your law firm will be able to establish higher rankings while also driving qualified leads to your website.
If you are ready to attract qualified leads to your law firm today then consider integrating ad extensions into your law firm marketing plan today.
Don't waste any more time or money on PPC campaigns that are not optimized for your needs. If you want to boost traffic and increase revenue, then contact me today if you are ready to have a professional PPC manager work for your law firm today!