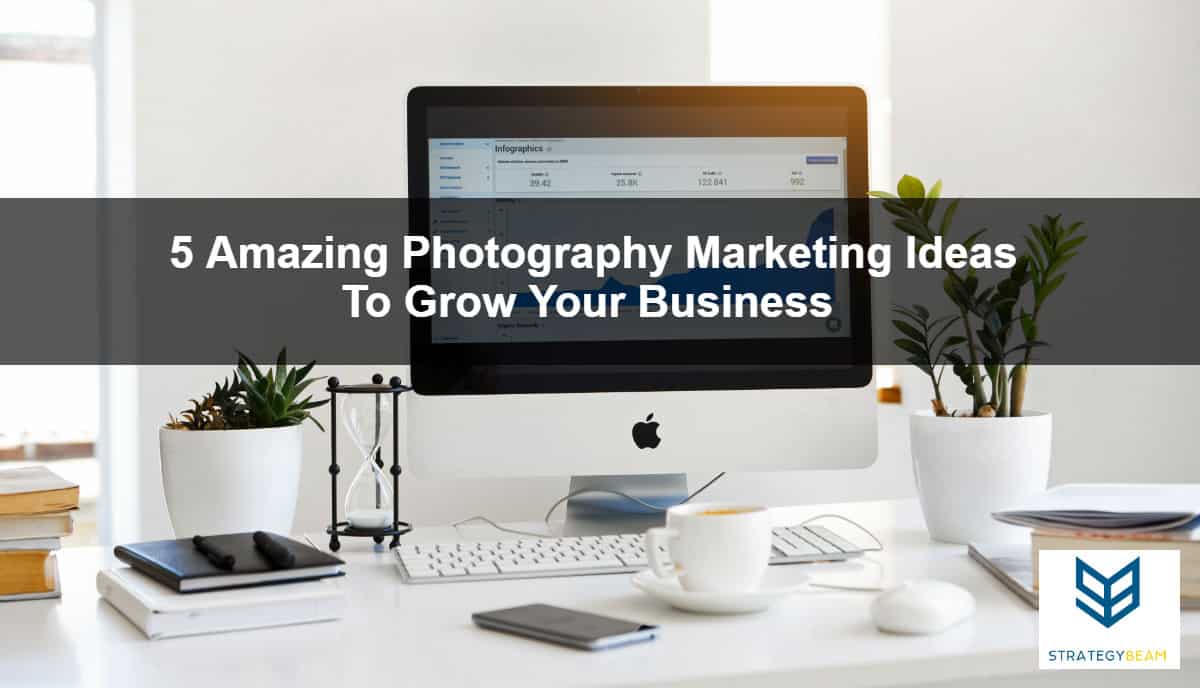 Marketing is one of the hardest parts of any photography business. Not only do you need to market your brand to show your photography skills, but you also need to know how to market in a way that gets the attention of potential clients online.
Unlike other industries, photography professionals need to stand out from the amateur and want-to-be photographers in their region. You need to build your marketing plan around building a relationship with potential clients, while also showing how your photography will benefit your ideal client.
This means that you need to use marketing ideas that show your personality, professionalism, and help you become an influencer in your area.
Let's take a look at some of the best marketing ideas that you can use to build your marketing business today!
1. Share & Build Stories Around Photos On Instagram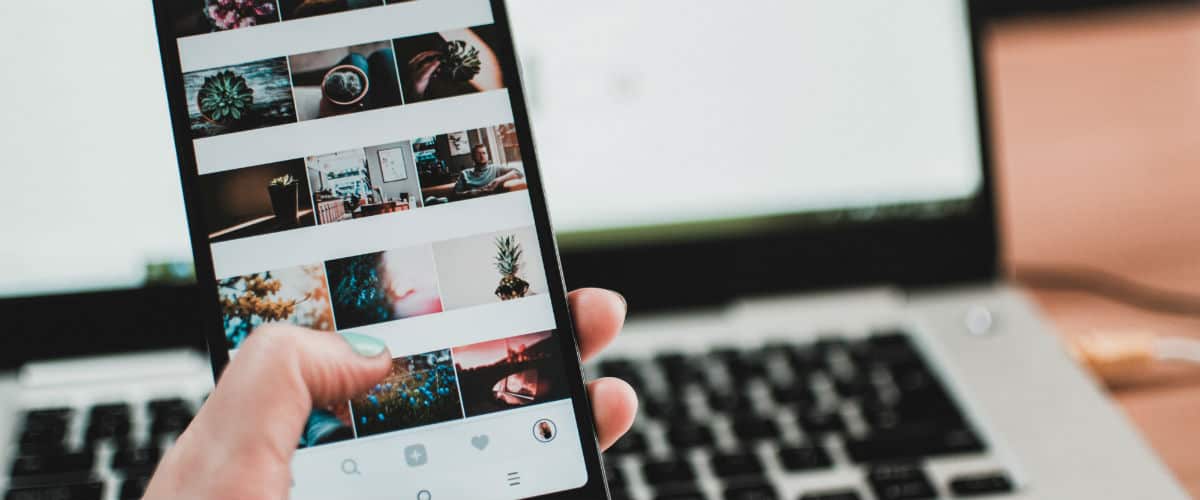 Photography is all about creating a creative story around moments that matter for your clients. If you want to reach and promote your photography business with a broader audience, then you can't go wrong with sharing your photos on Instagram.
Instagram is built around sharing images and building a personal connection. This means that Instagram is the perfect social media network to build marketing ideas around!
Using Instagram is a great marketing idea that has worked wonders for me. Not only is this a great form of content marketing, but you can also grow your network and reach potential clients and even meet other photographers.
Why not utilize the very same platforms that Facebook paid a billion dollars for to show off your photography skills?
You can use this social media site as a springboard to launch your marketing efforts with beautiful images that you have captured for past clients. These social sites have helped many photographers with marketing since they are centered around pictures and engaging the community.
I have seen all types of photographers use Instagram to great success. Whether you are a wedding photographer, focus on headshots and portraits, or you enjoy working with families, you can use these social media sites to build a client base and enhance your online portfolio.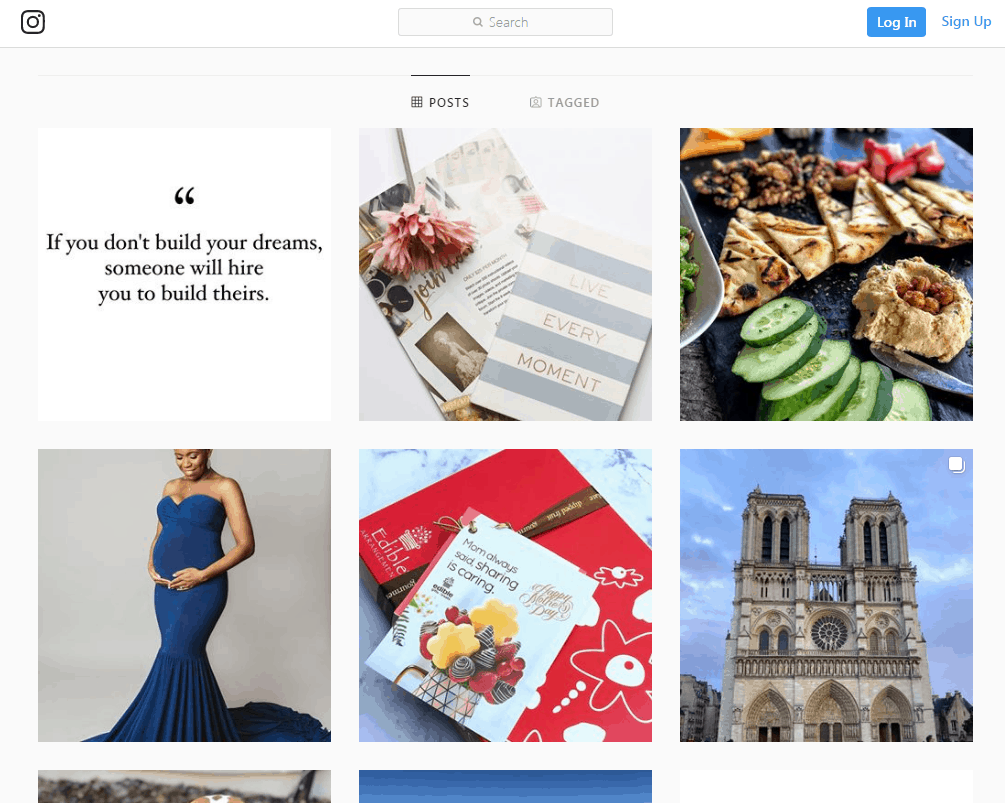 Be sure to build a creative story around each photo that you publish. Treat your photography as a work of art, and make a personal connection with your readers by crafting a narrative to engage your audience further.
Recreating the feelings that your clients felt when taking the photos is a great way to increase the value of each image you post on social media, plus this is a great technique to move from marketing to relationship building.
Establishing a story to go with each image will make people feel more connected to the photographs. Your stories can help future customers get rare behind-the-scene peaks at how you work each photography session. Build a story is the easiest way to market your business and engage your followers.
One thing that I see a lot of photographers forget about is that you need to keep engagement up with each post and photo that you publish. This means that you should reply to each comment that your audience leaves on your photos. Remember to be respectful and try to add more to each conversation.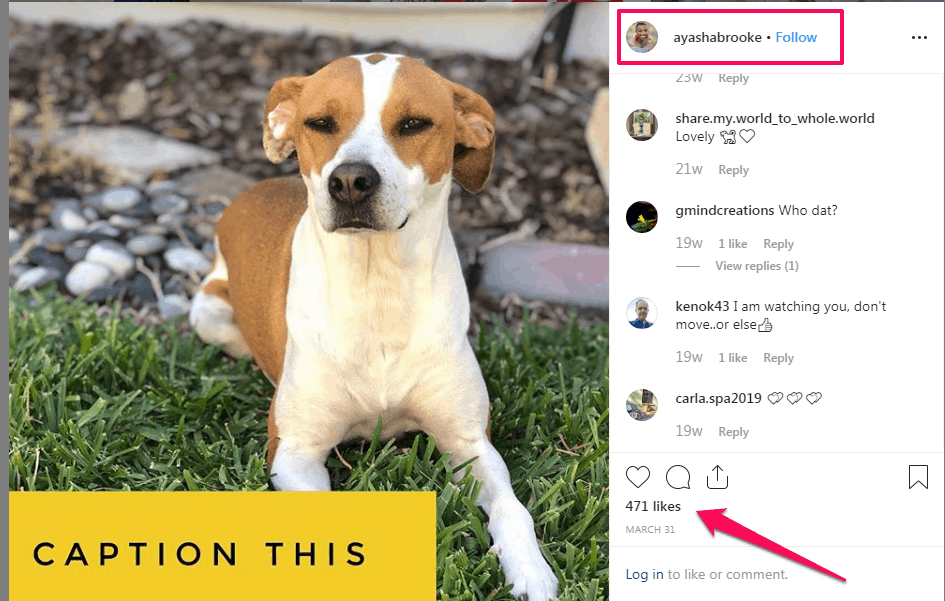 You have to be social on social media!
Also, be sure to provide a link in your bio that points back to other parts of your online portfolio. Doing this is a great way to drive traffic to your photography business website or other marketing channels that you want to promote.
Speaking of connections, be sure to engage with your followers. Reply to all the comments that come in on your photos so that fans feel essential and proceed to share your account with their friends. Be sure to include a link to your Instagram account on your website if you have one so that your site visitors will also become social media followers.
2. Optimize Your Google My Business Listing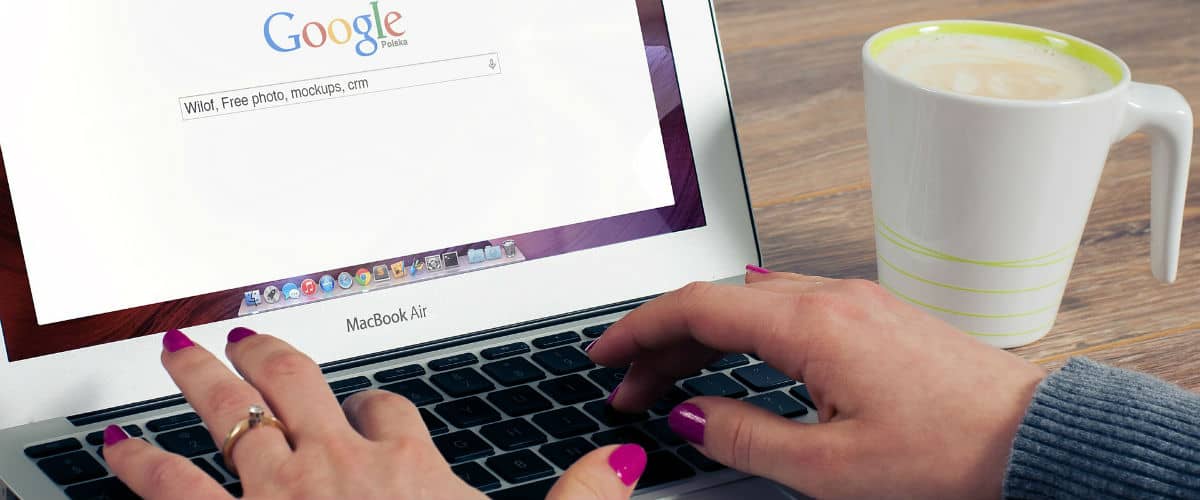 When people need a photographer, the first thing that they do is look for one through a Google search. Local searchers are your ideal photography customers since they are physically located near your photography business.
Local customers looking for your photography services are your ideal customers, and you should use Google My Business (GMB) as part of your marketing strategy.
Your Google My Business listing is the best way to appeal to this target audience since that's usually what local searchers rely on when looking for a service.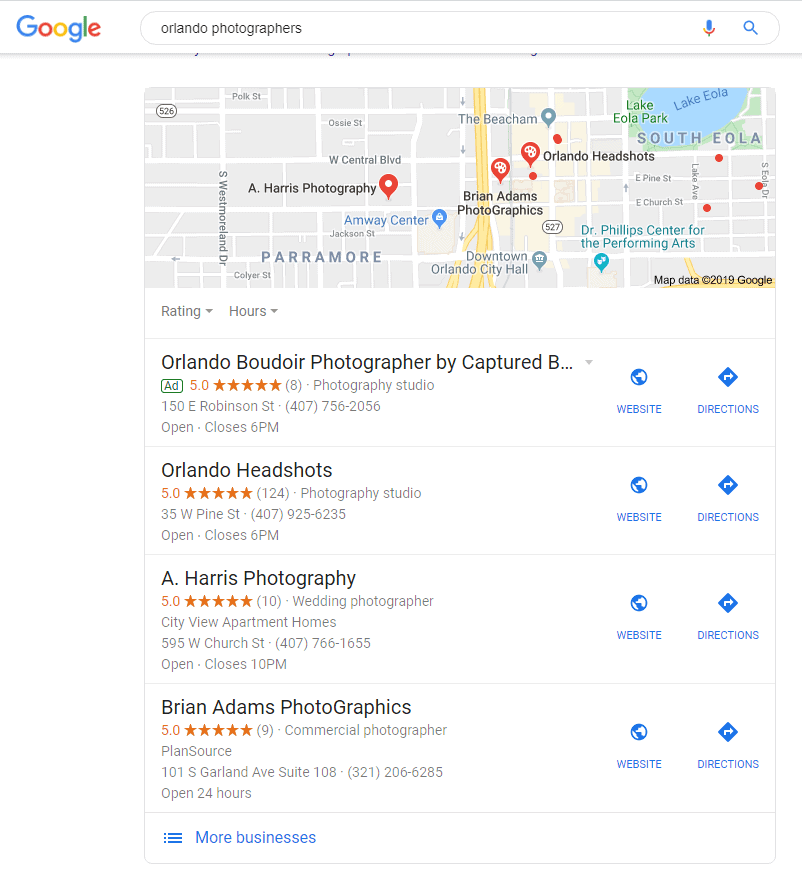 Professional photographers have used GMB as part of their SEO strategy because it offers several benefits like:
Create engaging posts to promote your local business.
Offer referral specials to help attract more ideal customers.
Include images to improve your online visibility and branding.
Use your local listing just like a digital business card to encourage customers to contact you.
An optimized GMB can have a significant impact on the number of leads that pour into your photography business.
The first thing that you should do to craft the perfect GMB listing is to ensure that your address, phone number, and business name (NAP) stay consistent across your website and all online listings.
You should also pick the correct category for your business type — in this case, photography — so that you come up in relevant searches. Writing out a good business description will also help you stand out in the crowd. If you have any previous clients or even some that you still work with, then you should ask them to leave a positive review on your GMB listing. You could offer a discount as an incentive for them to leave a review.
3. Run Facebook Ads To Drive Qualified Leads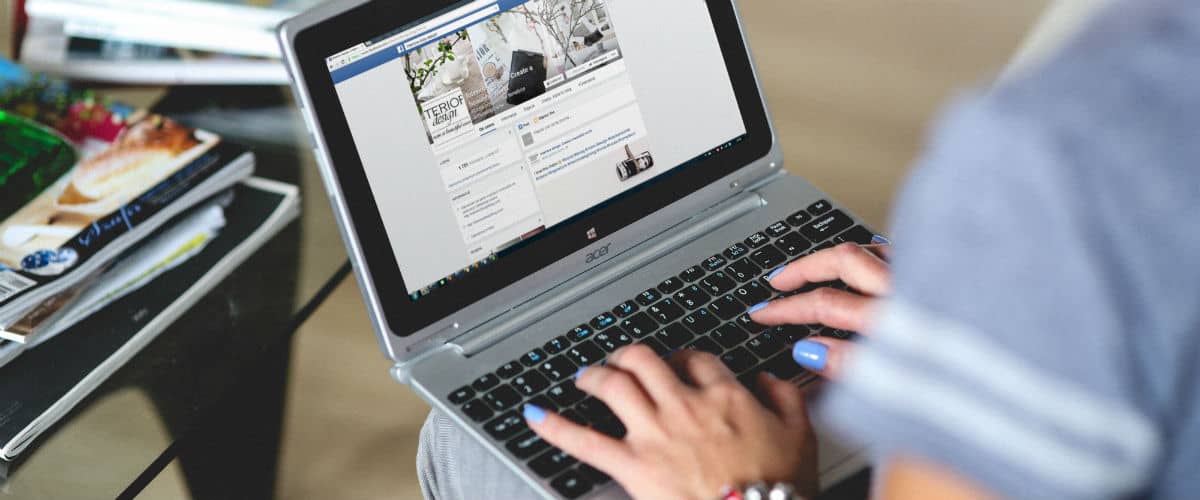 Facebook ads are another way that you can bring in more leads. Unlike other marketing tactics, you can pay Facebook to show ads with specific messages to your target audience.
The best thing about Facebook advertising campaigns is the fact that they can be very targeted based on the specific demographic that you're trying to market yourself to.
Geotargeting is one of the features that Facebook has for ad campaigns, which makes it easy for you to focus on local prospects that are more likely to hire you for your photography services. As a photographer, you already know how to make engaging images, so use this fact to your advantage and pick eye-catching photos for your ads.
4. Create A Google Ads For Your Area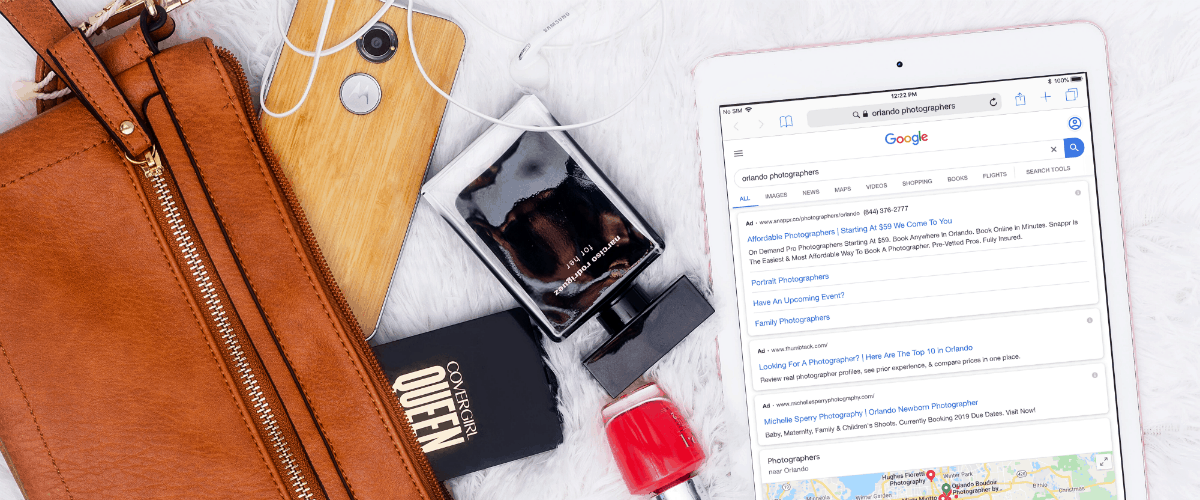 Of course, Facebook isn't the only platform that you can use to advertise your photography business. Google AdWords is just as useful if you leverage it correctly.
Similar to Facebook, you can set geotargeting on your Google Ads campaigns to ensure that the advertising is focused on your local area and thus increasing the odds that your ad spend will translate into new clients.
To ultimate goal of marketing online is to get your ideal clients to meet with you in-person. You should write your Facebook ads and target your message to show that you are the best photographer for their needs.
You should make sure that your ads are aligned with the type of service that you provide. For instance, if you primarily take graduation photos, then try to run your ads during graduation season at nearby universities so that your timing is proper.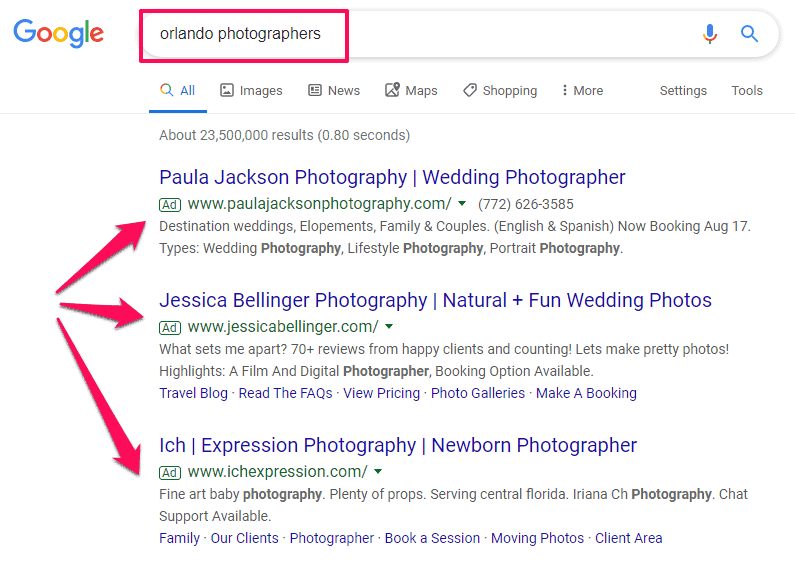 You should also ensure that the landing pages that ads direct to are optimized to convert; otherwise, you'll be generating a lot of traffic from your massive ad spend but then failing to capitalize and turn your online traffic into real income.
Since you pay Google each time someone clicks on one of your ads, you should carefully choose the terms that you want your ads to show for. A great way to do this is to use long-tail photography keywords to get more targeted engagement out of your Google Ads campaigns.
Overall, proper timing and targeting can ensure that every campaign you run will be an astounding success and get you tonnes of new clients in the end.
5. Start Blogging To Build Your Brand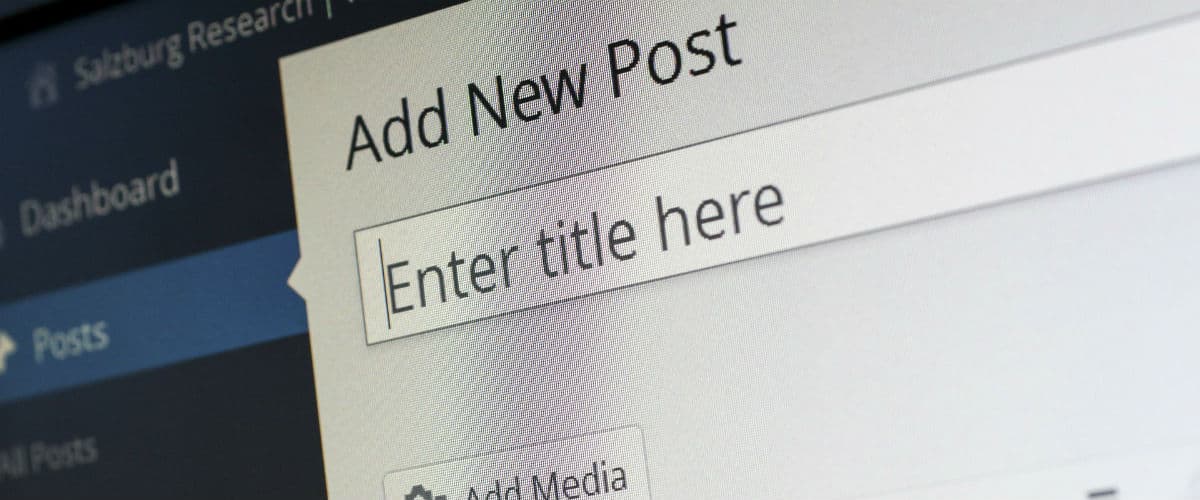 Photographers need to differentiate themselves from their competitors. You can do this by implementing ideas that show your skills, but you also need to use marketing ideas that reveal your personality.
Blogging is a great way to accomplish both of these goals because you can use your website blog as a place to engage with your audience in an intimate and honest manner.
While other areas of your photography website will be focused on sales and conversions, your blog should focus on telling stories about your clients. You can also use this area of your site to build your personal brand because when people hire a photographer, they are buying an experience and not just photos.
Your brand is paramount to success and will directly determine how much money you make in a given month.
If you recall in our earlier tip about Instagram, we told you to build a story around your photos. You should look at ways to get found in search engines for specific terms, but also find ways to tie in your personality into each post.
Here are a few ways that you can tie in your personality into different types of blog posts:
Talk about what got you into photography and why you love working with clients.
Showcase one client each week. Tell a story about the work you did with the client and get a testimonial.
Create video content to build a relationship with new customers.
You can craft stories around virtually any picture, be it a park, local event, or even abstract expressionism.
Your content will also make it easier to rank your site higher on organic search results. Be sure to target the right keywords and include them in your subheadings.
Optimizing the content on your website will lead to higher ranking, more traffic, and as a result, more new customers for your photography business. In a nutshell, content is king, as we've heard so many times before.