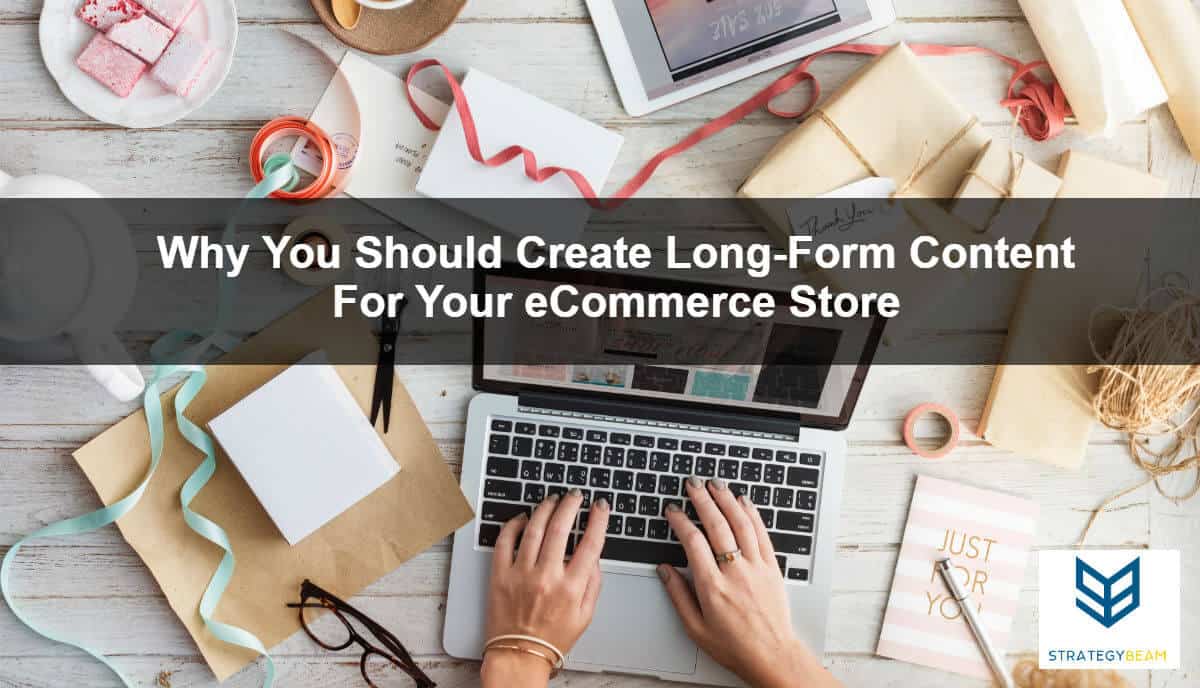 The popularity of eCommerce keeps on growing every year, and that's mainly because the easy scalability of WordPress eCommerce frameworks allows its users to expand quickly and aside from that, something like this also makes it possible for websites to host thousands of products all at once.
Even though most online users have short attention spans, there's still a good number of people who actually enjoy reading long-form content. This holds right especially for business focusing on content marketing. Although short posts are more accessible to create, they don't really offer the same kind of traction that you can get from long-form content.
This type of online marketing is part of your freelance copywriting strategy and you should talk to your content strategist about ways to improve your online visibility.
1. It Gets You More of What You Want
One of the few beautiful things that you can enjoy from creating a long-form content is that it's an effective way to get more of what you want. That means you'll be able to enjoy better online visibility, more proof of your authority, expertise, and most especially, it would allow you to have more material for community building and engagement.
Keeping people on your site is one strategy to boost your SEO marketing strategy. You can keep people on your site for a longer period of time while also delivering better information to help your customers convert and love your brand!
2. Greater Credibility
Believe it or not, long-form content is actually a potent tool that could help you boost your credibility, earn customers' respect, and an effective way to get more content marketing campaigns. Keep in mind, in a content-saturated online market, it's important for website managers to think of ways on how they could stand out against their competitors. The best way to make that happen is to prove that they can trust you, and that could be done by having relevant information readily available.
Long-form content helps you get found online through search engines and this type of content can help your brand gain credibility since you can share more insightful information with your customers. You can integrate this same strategy when you write product descriptions for your eCommerce store because you can expand the information of products and make your inventory more appealing to your customers.
3. Makes It Easier To Convert
Although LinkedIn, Facebook, and Twitter are great platforms to get recognized, if you don't have a campaign strategy or something to promote, then it would be pretty useless. Likewise, even though blog posts are ideal for social networks, you have to consider that long-form guides offer a better opportunity that would allow you to create campaigns, as well as a valid excuse to experiment with ads.
This makes a lot of sense because when you're building an audience, it's crucial to get your brand in front of new eyes. With ads, you'll practically be renting someone else's audience for a couple of days– or even weeks to catch their attention. Aside from that, most experts also believe that when it comes to ads, promoting a piece of long-form content is considered to be more relevant than a blog post.
4. Lower Cost for Inbound Marketing
Despite that long-form content may seem like a huge money investment where you should also spend time, the truth is, the rewards you're going to get from this are definitely rewarding. Not only will you be able to save money, but it's also a great way to separate your brand from the competition, as well as to generate business leads for a more extended period of time.
You can use long-form content as a way to build up your seasonal SEO strategy. This type of content is great for building a following with your customers and drive more qualified traffic to your site quickly and easily!
5. More Organic Traffic and Backlinks
If you want to increase your Google search rankings and be able to generate organic site traffic, then backlinking is something worth considering. For example, whenever a high authority website backlinks to a piece of content, then you'll be able to reach new consumers without your industry. Google's algorithms continue to undergo great updates, and brands are facing penalties for low-authority backlinks, and with long-form content, you can actually save yourself from such trouble.
Try to incorporate long-form content into your content strategy to drive more sales on your eCommerce store today!