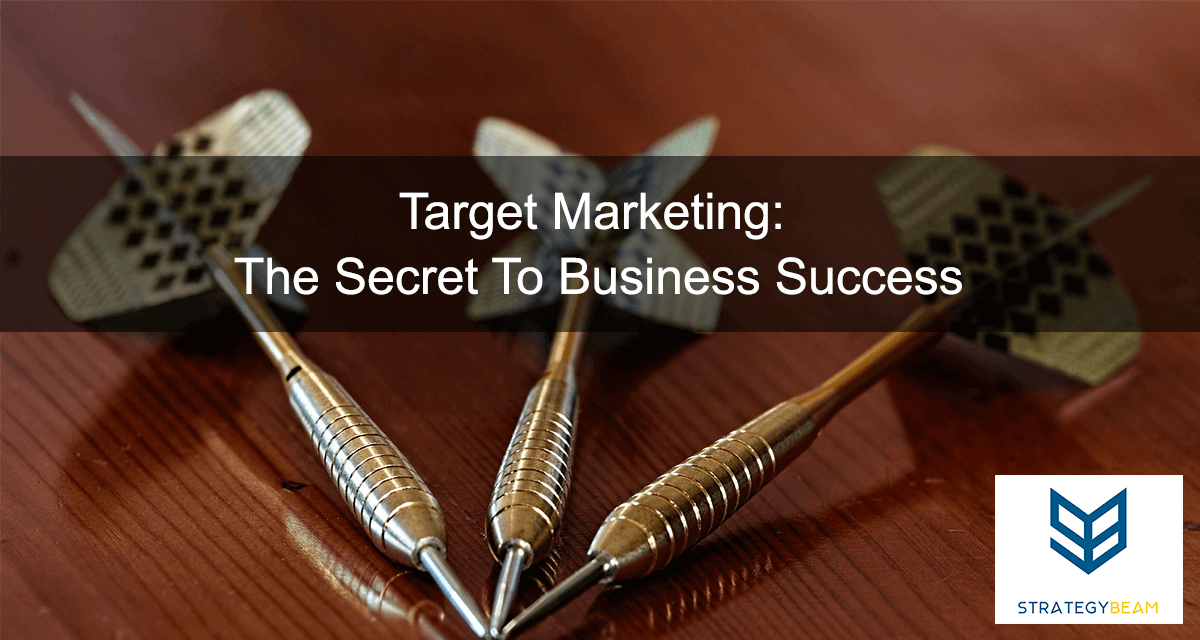 The Basics: What Is A Target Market?
A target market is a segment of all potential customers you can reach with specific marketing strategies. This predefined group of customers is organized based on a marketing message, marketing channels, and other factors parts of your marketing efforts.
Marketing campaigns take a lot of time and resources to manage, so you need to make sure your messaging is catered to your target audience.
Target marketing is good for both businesses and consumers because it improves your marketing efforts and ensures a better user experience for your customer base.
Why Is Target Marketing Important?
Marketers know that the only way to build an effective marketing plan is to build a message around the needs of potential customers. However, this is easier said than done, and you need to have a deep understanding of the needs and behaviors of your customers.
Target marketing focuses on a small segment of your larger market so you can customize your message and delivery based on the needs of specific customer groups within your total market. While this limits the scope of your audience base, it allows you to focus your marketing message toward an audience that is contextually aligned with your business solutions.
Your marketing campaigns need to get the right message to the right people at the right time to be effective. This means that a successful marketing plan has to start with the needs of current and potential customers.
You rely on your customers for the continued health of your business. If your target audience is not defined, then you can't speak directly to your potential clients. Personalizing your marketing message allows you to produce a compelling message that speaks directly to your audience.
How Do I Choose My Target Market?
Many companies have a number of market segments based on different goods and services they offer. Since the needs of a specific group will differ from those of another group, you can use target marketing strategies to reach various segments through different marketing campaigns.
The first place to start with target marketing is to understand the problems your customers have, the needs of a group of customers, and which of your products/services address those needs.
Once you have this information mapped, you can begin to think of ways to reach your ideal customer by thinking about similar characteristics your ideal customers have. Some of the demographic information you can use to define a specific target market include:
B2B or B2C Retailer: Clarify if you are a business that offers products and services for individual consumers (B2C) or if you help other businesses (B2B). You will need to take different marketing efforts based on if you are a B2C or B2B company.
Geographic Location: Think about where your customers are located, and if their physical location will impact your marketing strategy. For example, if you sell winter gloves your target market will be people in cold climates.
Marital Status: Depending on your offerings, you will need to consider the marital status of your ideal customer. The decision-making process is much different between married couples, so you will need to adjust your approach around the psychographic changes of different groups.
Income Level: Since you are selling a product or service you will need to consider the best price point for your target audience. Luxury items are only marketed to a customer base with a higher income since low-income levels will prohibit the purchase of high-end goods.
Gender: If you are a B2C company then you will need to customize your marketing strategy based on whether you are trying to sell to men or women. Psychographic segmentation varies greatly between genders, so you will need to choose the marketing channels, messaging, and other factors.
Occupation: This point is similar to income level because you should consider the type of occupation your target audience has. B2B marketing requires retailers to reach decision-makers in a longer customer journey, whereas, B2C digital marketing plans focus on different channels.
The six demographic segmentation ideas above are only a few of the different ways that you can identify similar characteristics among a group of customers.
As you can imagine, you will need to complete in-depth market research to define your ideal customer.
How To Build A Target Marketing Strategy
1. Market Research
The first step to group customers is to begin researching specific details about your ideal customer. At this stage you will define your target audience based on demographic, psychographic, and intent.
The more detail you gather at this stage will help refine your messaging and increase your market share. A few questions to ask yourself at this stage are:
Is there a potential market for a new product or service?
Is there enough available market share for your digital marketing?
Will you need to adjust your business model or sales process to accommodate the marketing strategy?
Can your target marketing efforts justify any changes that you need to make in your business?
2. Build Customer Profiles
Once you have a few groups of customers based on similar characteristics you can start to build out detailed customer profiles for various segments. This step is meant to summarize the information that you discovered in the previous step.
3. Competitor Analysis
You can look at marketing campaigns used by your competitors to help determine if a specific target market is open for you to move into. Here are a few questions to ask and some methods to help understand your competitive advantage in a new potential market:
How is your competitor positioned in the market? Are you able to co-habitat the same market, or will you need to directly compete?
What do customers think about the products and services of an established competitor? You can look to social media, forums, and reviews to determine if there's an opportunity for you to provide improved value.
What are the prices of your competitors? You could enter a new market with a different pricing model to capture more market share.
4. Use Marketing Channels To Reach Your Ideal Customer
Once you know who your target audience is you can build marketing campaigns based on how and where they search for answers. Different groups of people use search engines, social media, and online search differently.
You will need to understand how potential customers search for answers to their problems and questions. Do potential customers search for testimonials on Facebook, or do they need quick answers and will they click on Google Ads? Write down your findings so you can build different types of content based on how your customers search online.
5. Evaluate Current Customers
You can use the information you have about current customers to help you understand your ideal customer. Instead of guessing, you can look at information about who you currently serve as a baseline for the type of customers you want to reach in the future.
Talk to your customer support team to find common questions current customers ask.
Discuss the objectives that your sales team address throughout the sales process.
Look at your website, email, and social media analytics to understand how customers engage with your content and brand.
Examples Of Target Marketing
Moving from a generalist to a focused business marketing strategy is not easy. It's difficult to let go of the idea that you can serve everyone and narrow your vision to a core group of audience.
Think about the solutions you offer as a commodity that your customers want to consume. Since you work with a particular product or service, your target audience needs your solution like they need food and water.
Food is a commodity, but it has been approached in the restaurant business differently. On one side you have McDonald's, and on the other hand, you have Ruth's, Chris. McDonald's is known for cheap, fast food, whereas, Ruth's Chris is known for expensive, sit-down service.
While both McDonald's and Ruth's Chris provide food to its customers, each restaurant targets a particular segment of people who are hungry. But how they serve their target audience is based on the specific needs of their desired market segment.
Once each franchise identified their strengths and who they wanted to help. They were able to personalize their message and make more efficient marketing material around their target demographic.
Both restaurants leverage their strengths and value propositions to help drive revenue based on their product as they are different than anyone else in the market.
Ruth's Chris markets exclusively to individuals who want to sit down, spend $30 per plate, tip, and have about an hour to eat a hand-crafted meal. McDonald's markets to people who are in a hurry, are on-the-go and don't want to spend more than $30 for their entire family.
The target audience for both Ruth's Chris and McDonald's are similar on their face because they are hungry. The finer details of their target market drive their strategic marketing efforts.