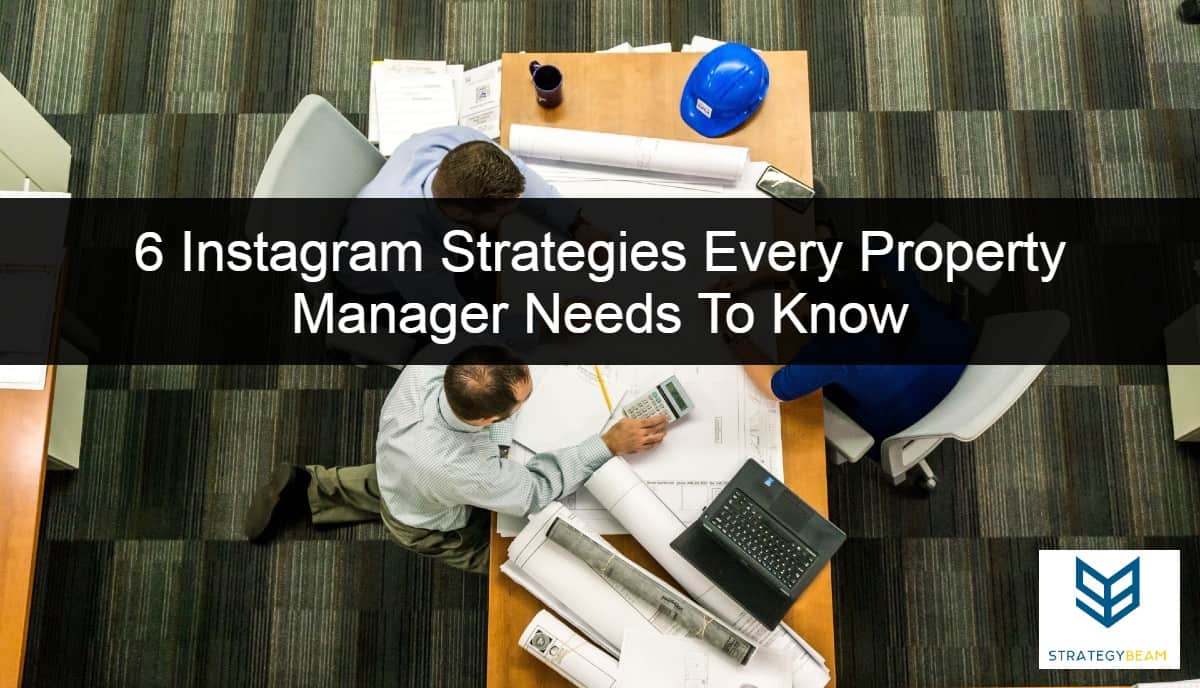 Are You Using Instagram To Market Your Property?
If you are a property manager of an apartment complex, then you know how hard it can be to get your property found by potential renters.
Not only do you need to get found among all the competitors, but you also have to use messaging that shows the value of your property.
Most property managers have turned to pay for advertisements or optimizing your site to be found by search engines to help them achieve their annual goals.
While paid advertising on Google Ads and other platforms are important, you should not forget about social media to connect with potential renters. Social media helps apartment managers promote their property in many ways, including:
Build social proof.
Showcase the benefits and amenities of the property.
Communicate through DMs and other messages on different platforms.
Use high-quality images and relevant copy that matches your website.
You can use Instagram posts to highlight photos of your community by highlighting amenities like your gym, dog park, or other features that set your location apart. These photos, accompanied by a caption, are often the most effective way to penetrate your local market, especially if you are trying to build trust with Millennials.
The Secrets You Need To Know About Instagram Marketing For Apartments
The secret behind using Instagram for your apartment advertising ideas depends on how effectively you mix a variety of technical and social strategies to engage viewers and prompt them to take action. You will need your posts to get found while creating content that encourages people to live at your property.
Here are six tips to help you get found and take advantage of the full functionality offered by Instagram for your apartment marketing strategy.
1. Use Hashtags To Get Your Posts Found
Similar to how keywords capture the attention of search engines, Instagram relies on hashtags to organize information. A hashtag has a specific symbol that is inserted right before a word, such as Instagram apartments or Instagram communities.
You can insert hashtags in your comments and Instagram posts to increase the reach of your post and even increase your follower base.
If you forget to do this one thing, all your other efforts to attract attention will be much less effective as you will not be utilizing Instagram's promotional abilities to help you spread the word about your content.
2. Engage Renters For User Generated Content (UGC)
The internet is largely successful because it allows people–all people–a voice. At times, that voice is collective, but the best websites encourage individual voices. Moreover, they act on suggestions, comments, and ideas proposed by users.
For apartment managers, soliciting user content can be as easy as asking in the photo caption what they consider to be the best amenity or feature. Another can be implementing a quiz that tests people's knowledge of the area.
Another type of user-generated content for existing residents can involve pictures or videos of them celebrating holidays or attending community-sponsored events.
However, you implement user content, it serves as a powerful sales tool, and it provides social proof that your community is the best in the neighborhood.
3. Create Instagram Stories To Get Found
Occasionally, Instagram communities are best depicted via a narrative or sense of story. For instance, in terms of marketing apartments, this can be easily done by photographing how the staff prepares for the holidays.
The reason this can be effective is that each holiday has its own onset, culmination, and recovery. Moreover, these photos are not seen as individual photos. Instead, they are seen as one posting because the story binds them together.
Consequently, you can post several weeks' worth of photos, and your visitors will feel as if they are viewing one continued post as they are bound by one common theme.
Additionally, weaving themes or stories through your posts helps you to also show apartments for rent and the features of apartments without making your Instagram page feel as if it is really just a spam page.
4. Great Lifestyle Posts That Match Your Property And Amenities
Many times, people shopping for apartments are interested in the complex as well as the individual apartments.
Consequently, it is critical that you intersperse community photos throughout your portfolio, and these photos should include community activities that involve family, the rental office, and any holiday photos that can help illustrate the interpersonal bonds that exist throughout the complex.
Photos of the pool or the pet park, for instance, help draw attention to the amenities in your apartment community.
These types of photos can help people feel less isolated and convey a sense of family. Additionally, they provide visual verification that there is plenty to do outside the apartment. However, on a more literal level, interspersing these types of photos helps keep your portfolio from feeling like visual spam.
For instance, too many photos of kitchens and spacious bedrooms can create a sense of visual desperation while a collection of photos of the fitness center conveys calm confidence and comfort.
5. Post beautiful images of your property
Beautiful images can be accomplished via the subject matter or the lens, and anyone following the hashtag "Instagram apartments" will be more captivated if your photos are taken with a wide lens of at least 24 mm to 28 mm.
Wide lenses, for instance, have a slightly convex shape, and this shape creates a subtle distortion that enables the lens to capture a vast field of view. Conversely, 35 mm and 50 mm lenses have a narrower field of view, which will prevent the entire kitchen, bathroom, or bedroom from fitting into the photo.
If you shoot with a lens wider than 24 mm, the distortions might become very evident.
Similarly, if you stand too far back when shooting, you might create a distorted photo. That said, after you have practiced a couple of times, you will find the sweet spot that allows you to capture the refrigerator, range, and all that countertop space in one tantalizing shot.
If you do not have a professional camera with a changeable lens, you can purchase a lens for your smartphone.
The one thing to remember is that, of course, you can photograph the entire room with a standard lens if you stand far enough back. You can even enlarge the photo and crop it.
However, a wide lens–because of the distorted shape of the lens–makes everything seem more spacious, making it a subtle way to make large rooms seem luxurious and small rooms pleasantly spacious.
To make the most of your marketing efforts, the most effective shot is a wide, all-inclusive shot of the kitchen followed with three to four close-ups of the appliances properly lit. Again, because kitchen photos lead to action, they are among the most effective of apartment advertising ideas for anyone wanting to build a following.
Of course, you will need to hashtag Instagram apartments and Instagram communities.
This type of photo clumping helps provide a clear picture of what will likely be the most important room in the home.
6. Engage With Your Audience
The best apartment advertising ideas do not simply involve photography. For instance, because each website has its own posting etiquette and visitor satiation rate, it is best to post one photo in the morning and another in the evening.
One photo per day is also an effective rate as it helps satisfy people's desire for more photos and information without overloading their interest and causing them to go elsewhere.
When you post, you also want to ask questions that engage your audience.
Additionally, the worst thing you can do is to become too eager and post several times per day. Instead, post one or two images and provide calls to action. Additionally, you can provide instructions to call and ask about the upcoming specials. Finally, you can include visual puzzles to engage your viewers.
However you choose to engage your audience, when it comes to marketing for apartment communities, the best course of action is to remain patient, posting only one or two photos per day because this posting rate actually keeps them engaged.