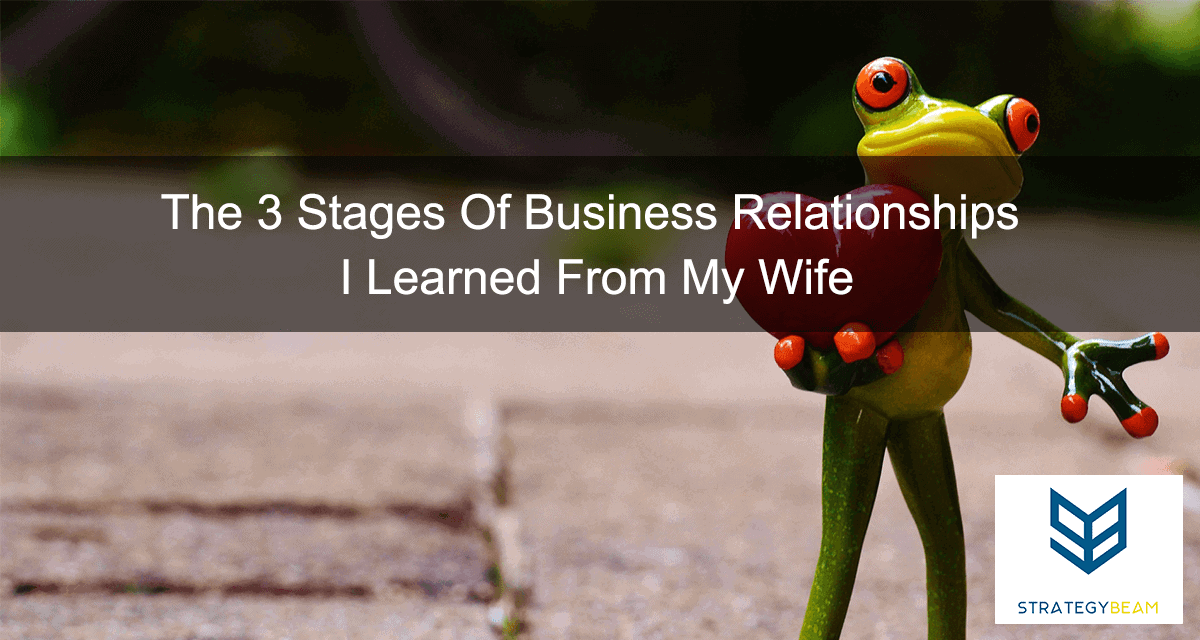 Good Relationships Last
I love when a business approaches their customers as though they are courting them for a relationship.
This shows that the firm leaders realize the importance of a healthy relationship in business. A stable relationship has deep roots in respect and empathy. Those qualities are the same as real business marketing.
Businesses can show their audience how much they respect them, and that the customers are valuable members of the community.
1. The First Date
This is the time a curious prospect becomes a lead as the first conversation between you and your girlfriend.
This stage is a lot like the first date, where you and your customer-to-be are getting to know each other to see if it is a right fit. This is also where you set the tone with your lead and establish expectations for what the rest of the relationship will look like.
Just like a first date, it is a good idea to offer something of value for free. This should be something your first wants. When you give something to your audience (which you should), you need to give these gifts with no strings attached.
During this stage, your focus should be to set up the future relationship. The primary goal at this point is to get to know your audience by building out great user personas and base your conversations off of those personas.
After the first conversation, it is best to follow up with the lead right away after the first date. Don't wait three days – instead, call them (or use an autoresponder) right after they show interest in your product or service!
2. Going Steady
This is the stage where your lead becomes a qualified lead and has devoted themselves to you and the relationship. You are the "apple of their eye."
You can usually tell you have reached this stage when your audience has downloaded specific content like eBooks. You can also tell because your audience has shown their interest in what you have to offer.
If you want to go steady, then you should be offering your customers valuable and relevant content. Doing so shows your interest in them and provides an insight into your expertise.
Nobody likes to pay on the second date. This means it is best practice for your business always to offer gifts to help build trust. A good rule of thumb is to always give seven times before you ask once.
At this stage of your relationship, the gifts don't have to be diamonds and silver. You can offer small things like PDFs, quick podcast episodes with relevant tips and tricks. This type of content will keep your audience interested and know that you care about them.
Don't go too fast!  Your customers will become skittish if you make the move too early (your creeper!).
Get to know them (segmentation), and let them get to know you (personalize the content based on user engagement). This will help you both feel more comfortable and keep the relationship moving forward to the next step… the big question!
3. Pop The Question
This stage is where you ask the big issue… you know the one – "Will you buy from me?"
This is where you want to make the move to make it official and lasting.
This is the step where the magic happens. Without this stage, there is no exchange of value.
This stage is like when you are walking on the beach with your girlfriend, and you bow on one knee to ask her to marry you. This is the point that matters the most because this is what you have been working for!
Tips To Work With
You can get to this stage and execute this step with a strong Call To Action. This move does not come suddenly, and must be mapped out to allow your content to bring your qualified lead to a customer.
If you mess this step or any previous steps up, your audience will run away. That would be really sad :(.
Think about your relationship with your audience like you are dating. Don't move too fast, offer quality content, and build trust. That is the only way to grow your business and content strategy!
Featured Image / Alexas_Fotos
Now it's your turn. How do you build trust with your customers and grow your business? Let me know in the comments below!