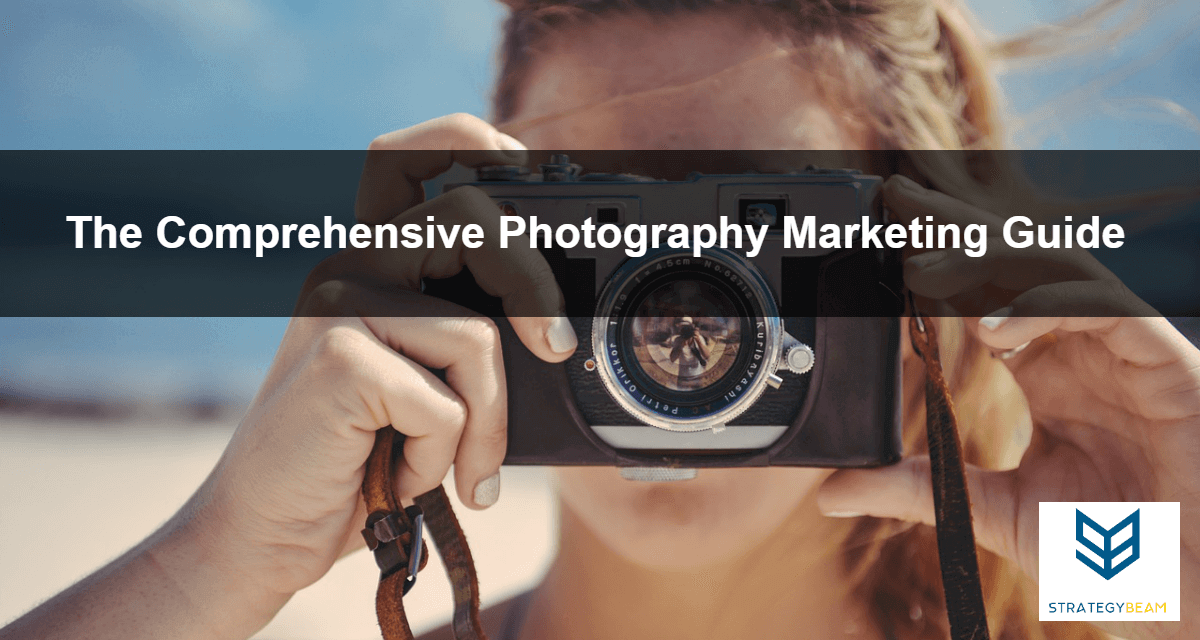 Marketing your photography studio does not need to be costly, but if you want to grow your photography business, then you will have to work hard and work even smarter. No matter how long you have been in business, photographers are coming under increasing pressure in the marketplace. This means photographers need to take advantage of every opportunity to market their photography business to drive customers and close more deals.
Since we have years of Internet marketing experience, and since my wife, Ayasha, owns an Orlando photography business, I thought this was a natural fit to talk about marketing ideas for photographers. Below are some of the best low-cost marketing ideas that photographers can use to grow their business and build a thriving business to the point to have one of the busiest and best studios in your city.
1. Host A Photography Show In Your City
A photography show can be as straightforward as showing a few of your best pictures at a store that is relevant to your services in your town. Usually, this will look like finding a wedding store in your city that will put up several of your pieces from a wedding. In another example, you could partner with a local baby clothing store and ask them to put up some of your family pictures. This approach will help you showcase your photography in appropriate locations where people shop who could be interested in your services.
By focusing on local stores that sell products that are relevant to your photography business you will be marketing directly to your target audience. Don't waste your time with expos or other large gatherings. Instead, focus your time finding local, smaller stores where your ideal customer shops. This will help you engage your customers at the point where they shop, instead of requiring them to adjust to your business model or getting lost in the wave of other photographers in your city.
The best way to use this tip is to think about the type of photography you provide, then search for local stores in your city that serves the same customer base. Once you have a list of several businesses, take time to learn about each store and reach out to them either on the phone or in person.
Once you talk to them, show them how they will benefit from hosting your photography- whether it is enticing their audience to buy more clothes from their store, or help them close more deals.
2. Have A Free Giveaway
Everyone loves getting free things, and you can leverage this fact to grow your photography business. You should offer an open studio session or a discount on a range of photography services if your audience takes a specific action like following you on Instagram or Facebook.
Let your audience know that their commitment to your photography business is essential by offering something that is valuable to them, and easy for you to provide. Make sure that the product or service you offer is relevant to your photography business.
Once you leverage this easy photography marketing tactic, you will begin to see growth and even close a few deals along the way. You will also gain long-term clients who will help you network to drive more sales over time with minimal time and effort on your part.
Leverage your Instagram and other social accounts to share the free giveaway deal. You should also talk to your current clients or groups that you are part of like a church or other gatherings. Since photography is a very personal business, you should try to have as much one-on-one interaction with your ideal customers, and each time you interact with someone be sure to remind them about the giveaway.
3. Reward Referrals
Referrals are the bread and butter of your business, so you should leverage this simple photography marketing strategy whenever possible. As you grow your network and take on more clients, you should capture every client as a way to expand your client base.
Once you complete a successful shoot, you should provide your happy clients with special cards that will give a discount to anyone who books a shoot with you using that card. This will help you grow your client base without requiring a large marketing budget for your photography business.
Also, once you deliver the finished images to your clients, you should always include a specialized code that they can share with their friends and family. This link should direct to an individual landing page on your website to highlight the special discount even more valuable and personal.
As you continue to grow your business with new customers be sure to also focus on the needs of your current clients. The most important aspect of your business is your existing customers, so think about how you can upsell them with new products and services based on their past desires. Your photography marketing will take off as you make your current clients more valuable by offering referrals to those who promote your business.
4. Make A Tie-in With Another Business
Collaborating with other companies in your local market is one of the best ways to grow your business without spending a lot of money on photography marketing. Much like point #1, you should think about your core photography service and find other businesses that deal in the same market.
One way to take advantage of this marketing strategy for your photography business is to contact nearby companies to offer trade coupons or coordinated coupons. For example, if a local spa or hair salon refers a client to you, then you will provide discounted services to that business or share in your profits with them.
Similarly, the marketing strategy for your photography business will take off as you partner with local business owners and share online content to benefit both you and their business. For example, you should ask if you can guest blog or cross-post on social media together. Your photography business will stand out if you approach marketing with a relationship mentality. Focus on ways to drive your photography business marketing plan based on the needs of your customers and your local market with other local businesses.
5. Work With Nonprofits & Philanthropy Events
One of the best ways to grow your photography business is to increase your network. While it may seem complicated, your photography marketing strategy will see substantial improvements as your network- and one of the best ways to do this is to work with local nonprofits.
Not only are nonprofits a prime place to get connected with families and people who need your photography services, but you can also grow your portfolio at charitable events. Think about it- if you are the lead photographer volunteering at a significant event and nonprofit in your city, not only will you meet decision makers in the local area, you will also have amazing photos that you can add to your portfolio.
While you will likely be a volunteer and not get paid for your time, you can leverage this opportunity to boost your photography marketing strategy. You can also use this opportunity to gathers positive reviews for your SEO marketing, and even connect with members who need your photography for their needs.