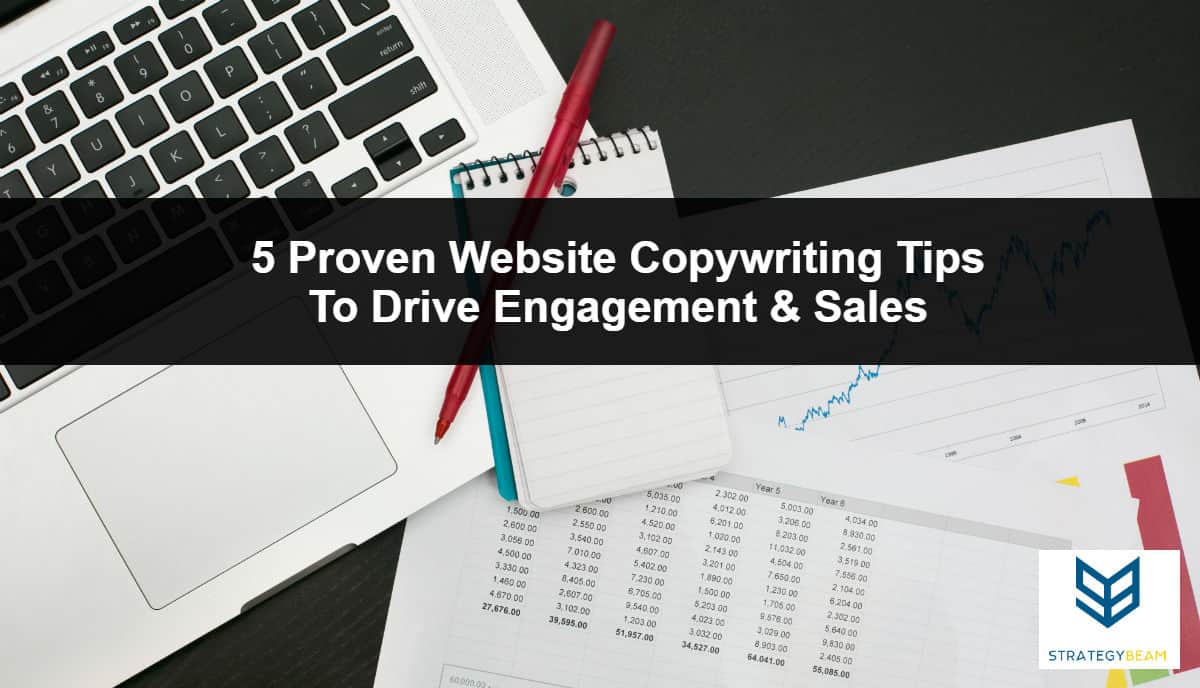 Why Is Crafting Content Around Your Customers Important?
UX copywriting may seem trivial, but this type of copywriting is essential when creating content for SEO and sales copy that is deceptively important.
After all, how can you create a marketing message on your site that engages your visitors to buy a product or subscribe to a service if they can't even figure out where to go?
Copywriting in digital marketing needs to be crafted in a way to attract your ideal customer through search engines, and once your prospects are at your site, they will feel comfortable buying from you. You or your freelance copywriter can use these tips to write great online content that gets found in search engines and boost your sales.
Good UX copywriting is like a sales associate that will walk your audience through all the steps they need to take. Your website needs UX copywriting for the same reason that stores need employees — sometimes customers need a helping hand.
You can accomplish this difficult task by following a few basic rules of great website copywriting:
Write attention-grabbing headlines that get found and get clicks.
Use power words in the headers and titles of your content.
Include strong call-to-action in each blog post to improve your content conversion rates.
Make landing pages short and sweet if you are directing PPC ads to them.
Include social proof on pages to help people trust your brand & message.
UX copywriting is a division of traditional online copywriting because it seeks to guide a user through the various functions of a website rather than directly pitching a product or service to them. This approach to copywriting blends SEO tactics like keyword research with strategies like headlines for optimum user experience.
Of course, the result is the same, with the user purchasing once they get to where they're going.
Let's take a more in-depth look at how you can create high-quality web copy that improves your click-through and boost your sales today!
5 Website Copywriting Tips For Successful Content
There are several things that you can use when writing your website pages. That being said, five of them are the most important ones to keep in mind.
1. Create Concise Marketing Content
The first thing that you should remember to do when UX copywriting is to be concise and not focus too much on the word count. Customers don't have the time nor attention span to read through a full page of thick copy.
The best type of website copywriting provides your readers with directions to get to a specific area of the site based on their needs.
A great way to think about your online content is to approach web copywriting like you are writing for a billboard on the side of a highway. Your paragraphs should be scannable with subheaders, and each section should not be more than two sentences. This helps your readers skim your content on their mobile devices.
All that being said, you have to remember that you can still be descriptive while being concise, just cut out any filler words that don't contribute to the text.
Often times copywriters put the most powerful message in a short format at the beginning of their long-form content and then add more details towards the middle and end of the web copy so people can learn more with further reading.
2. Avoid Long Blocks Of Text
In the same vein as conciseness, you'll want to ensure that your text is spaced out rather than clumped together in a large block.
The human brain finds it more comfortable to process information, primarily written information when there's enough white space in between each section. That's the same reason that you see indentations on books and paragraph breaks in online articles.
Try to space your UX copy out so that site visitors can skim through them while still getting the point. You should use subheaders to break up content. This strategy helps Google scan your content and improves the user experience since your customers won't have to struggle through long blocks of text.
The key here is skim as many users scroll through a page rapidly rather than reading each section — thus spacing things out will make it easier for them to spot important info.
You can plan out your content around how, when, and where your audience tends to consume your content by looking at Google Analytics and other platforms.
3. Avoid Jargon (When Appropriate)
You want your marketing content to be educational, approachable, and helpful for your customers. There is a fine line between being too technical and meeting the needs of your audience, so while spouting fancy words and advance terms may make you feel smart, it's detrimental to the goal if your customers can't even understand what they mean.
You don't need to cram your writing full of long words or technical jargon when it is not required. As long as the text gets the point across, then even the simplest of words can be your best friend. Of course, there are exceptions to this rule, especially if you are writing for a technical or professional audience that needs scientifically-backed studies.
If you're writing medical copy that's targeted towards doctors, then it's fine to use the professional terms such as cardiac arrest, subarachnoid hemorrhage, and the like. In fact, using more casual phrases like "heart attack" or "bleed in the brain" could even lose you favor with the target audience if done at the wrong time.
It all comes down to reading the situation and knowing your audience while also blending in SEO copywriting strategies. Think about the technical knowledge of your target reader, and write website copy around the user experience.
Once you've established that, it should be far easier to decide which terminology to use in your copy.
4. Use An Active Voice In The Present Tense
When reading an article, you'll often see the text shift back and forth between the various tenses and tones of voice in the content. A core aspect of UX writing, however, you should generally stick to the present tense while avoiding the passive voice whenever possible.
This will make it easier for site visitors to grasp the point and keeps your audience engaged.
For instance, saying "click here to subscribe" is far simpler and shorter than saying, "you would want to click on this button if you had intended on subscribing."
Much like any other rule on this list, there are certain caveats, but your sound judgment will be sufficient to guide you when those exceptions come along.
5. Avoid Showing All Details Upfront
While it may be tempting to stuff every feature of your website into the homepage to try and impress site visitors, this will likely end with them being overwhelmed and clicking off. This is a phenomenon known as analysis paralysis.
It occurs when someone is faced with too many options. Whenever too many options are present, the brain will mark the decision as too resource-intensive and put it off for later.
There's nothing wrong with listing lots of features on your website, but you need to format your content in a way that is skimmable for readers and boost your SEO rankings.
In fact, structuring your web pages with subheaders, bullet points, and lots of CTAs can boost your sales. That being said, you need to present the features in such a way that you don't overwhelm your site visitor.
The easiest way to do this is by having a specific page for each feature on your website. You might worry that site visitors will never find the elements if they aren't on the homepage, but provided that they're easy to access — such as with a button on the header — and accompanied by good UX copywriting then they should be pretty accessible.
Make Content Marketing Work With Great Copywriting
We hope that the five tips we've provided assist you in your quest to craft an efficient website. Bear in mind that these are just a few of the best practices that you should stick to when writing UX copy. There are many other aspects that should be considered, and we highly recommend that you familiarize yourself with them.
If you did find the information in this article helpful, then we ask that you pay it forward by sharing a link with one of your friends who has a business website. In a world dominated by corporate giants like Amazon and Apple, small business owners need to work together if they hope to survive and retain their piece of the pie.