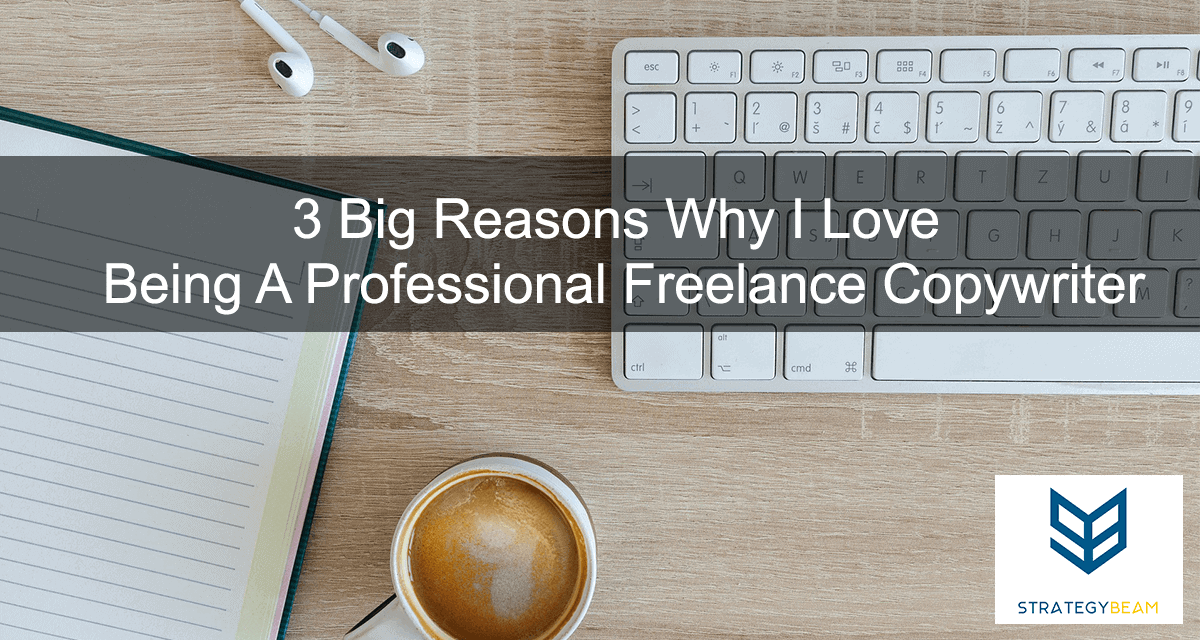 Online Marketing Solutions With Optimized Marketing Content
Persuasive copywriting is the backbone of every successful business. Great copywriting combines psychology, market research and strategic vision. This process will produce excellent content that persuades readers to take action.
If your business wants to grow and reach your goals, then you can't waste your time and money on content that doesn't convert.
This is why your business needs a professional freelance copywriter who knows how to take a holistic approach to marketing. I develop effective content that your company can use for your online marketing strategy.
Great copywriting is an investment, and your business can receive all the benefits of a professional marketer by hiring a freelance copywriter like myself. I use a suite of online marketing tools for small business to help understand your target audience and develop amazing content that converts!
While I am the leading freelance copywriter in Orlando, FL I have also build a reputation as a trusted partner for businesses across the United States.
If your business hires a professional freelance copywriter, then you will be able to use your content across different channels for years to come.
What I Love About Being A Freelance Copywriter
Over the past 13 years, I have devoted myself to learn everything I can about marketing, business development, and sales. Throughout the entire process, I have never stopped focusing on the needs of my clients, and I apply my experience to every project I take on.
My clients have come to love my professionalism as their preferred freelance copywriting services. They have many reasons to love my work, but among the most cited reasons include:
I can produce content for a variety of projects and channel needs.

I focus on hard metrics, and my copywriting projects drive ROI.

I deliver work promptly and accurately.

I listen to client needs to understand their business goals.

I conduct comprehensive customer research to produce quality content for your clients.

I've worked with a wide variety of niches and businesses.

I have never delivered content behind schedule or dissatisfied customers.
Throughout my time as a trusted Orlando, FL freelance copywriter I have had a chance to think about what I love most about this role. Here are the top 3 things I love about being a freelance copywriter.
1. Freelance Copywriters Never Stop Learning
One of the best parts of being a freelance copywriter is that I get the chance to apply what I learn about business and marketing for my clients.
Instead of being stuck in a single role where I am doing the same thing every day, freelance copywriting has given me the opportunity to flex my marketing muscles and expand my knowledge beyond a traditional 9-to-5.
Like you, I love business, and I am always learning everything I can about increasing sales for business owners.
My passion and drive to learn to gain more knowledge about every channel and how to optimize for businesses means that I enjoy creating compelling copy for business owners.
I love applying my knowledge to a wide range of business owners, and being located in Orlando, FL has given me a great way to learn first-hand.
Since Orlando has an active startup community, I have been able to mentor several start-ups. This has given me direct access to companies in their early stages to help them grow into thriving small businesses.
At the same time, Orlando's tech scene has also allowed me to provide valuable insight to SMB's from a range of industries. These businesses have enjoyed bringing me on as their go-to freelance copywriter because they need a dependable and trustworthy freelance copywriter to help them grow their online marketing strategy.
2. Create Powerful Copywriting For Small Businesses
From blog posts to white papers and website content, business owners from various industries have come to trust me as their preferred freelance copywriter. I love working with companies to learn about their company goals to develop professional marketing content to match their brand and unique style.
If your business is ready to bring your company to the next level, then you need a professional freelance copywriter who cares about you and the needs of your customers. In today's competitive market you can't risk losing customers because your freelance copywriter can't make content that engages your customers and increases conversions.
I have been involved with marketing across channels and with different teams.
This exposure has allowed me to become knowledge about different marketing tactics, and I now focus on a handful of channels to help business owners increase revenue. As a freelance copywriter, I love working with businesses just like yours and offer several valuable services, including:
White papers

Guest blog posts
My purpose in life to help business owners just like you make more money and reach your customers. As a trusted Orlando, FL freelance copywriter I can apply my knowledge to help business owners reach their goals and grow their online sales.
If you want to partner with a freelance copywriter who cares about you and your goals, then I am the guy you have been searching for. I will work with you to create persuasive marketing content the gets results and will help you reach your goals!
3. Freelance Copywriting For A Range Of Industries
I have had the privilege to work as a freelance copywriter with some industry leaders in several states across the U.S. From apartment complexes in Virgina to drug rehab centers in Texas and autonomous car companies in Pennsylvania, my professional copywriting skills have helped businesses drive online traffic and increase sales.
My experience allows me to provide services beyond simply writing online content. Everything I produce is optimized with a holistic understanding of digital marketing. Each freelance copywriting project I take on is carefully researched and produced based on your business goals.
I love conducting market research, and I only begin creating marketing content once I fully understand the needs of your customers and what your business is looking to accomplish. This approach means that when you hire me as your freelance copywriter, I will deliver online content that works in various channels and throughout your entire marketing strategy.
Whether you are a law firm looking for great online marketing strategies or a startup that need your first customer, you can rely on my professional freelance copywriting skills to drive conversions for your business.
My Freelance Copywriting Services Deliver Value For You
There are many reasons that I love being a trusted freelance copywriter in Orlando, FL. From the people I meet and the challenges, I get to work with business owners on means that I never get bored. In the same way, all of my clients have come to love my passion and experience as a freelance copywriter to help them achieve their goals.
If you are ready to hire the leading freelance copywriter to help your company reach your goals then shoot me a message today. I look forward to working with you and help you grow!